We love the Valley of Fire State Park!
It is filled with other-worldly landscapes, abundant hiking trails, enchanting rock formations and 46,000 acres of beauty to explore.
Here are 14 incredible things to do in the Valley of Fire on your next visit.
In this guide:
Valley of Fire Quick Stats
Location
Valley of Fire State Park – 29450 Valley of Fire Hwy, Overton, NV 89040
Park Hours
Open daily from sunrise to sunset
24-hour access to campgrounds
Entrance Fee
$10 per vehicle ($15 Non-NV) for entrance into the Valley of Fire. (Pricing subject to change). Reservations will be needed sometime in 2023.
Current Info/Closures
State Park Official Website
Valley of Fire Park Attractions Map
Attractions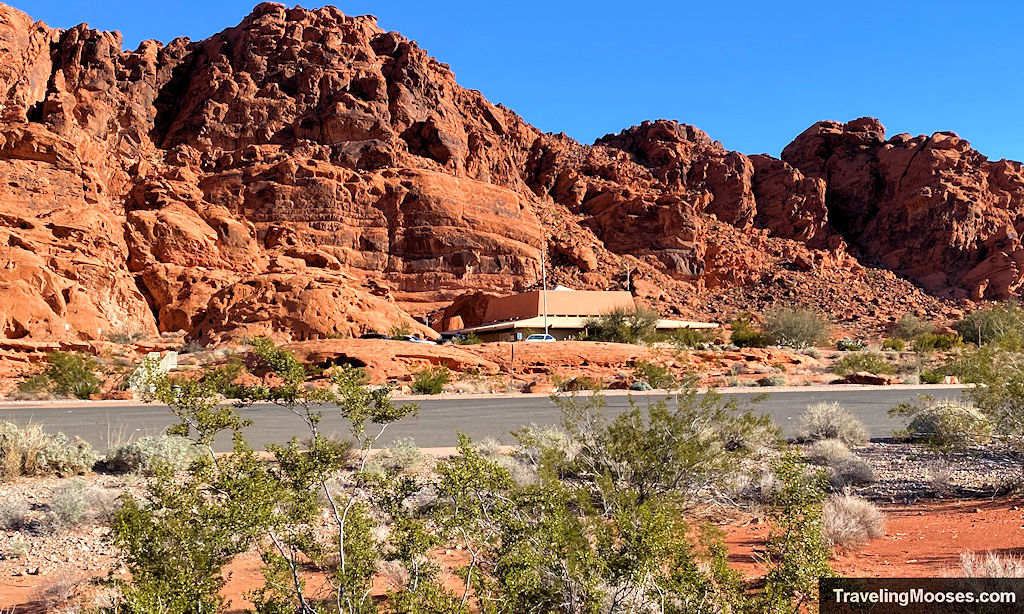 1. Explore the Valley of Fire Visitor Center
The Valley of Fire Visitor Center contains many exhibits, souvenirs, and park information. If you're looking to get acclimated to the park or would like to learn about the rich history of the area, this is one stop you won't want to skip.
Learn more: Valley of Fire Visitor Center.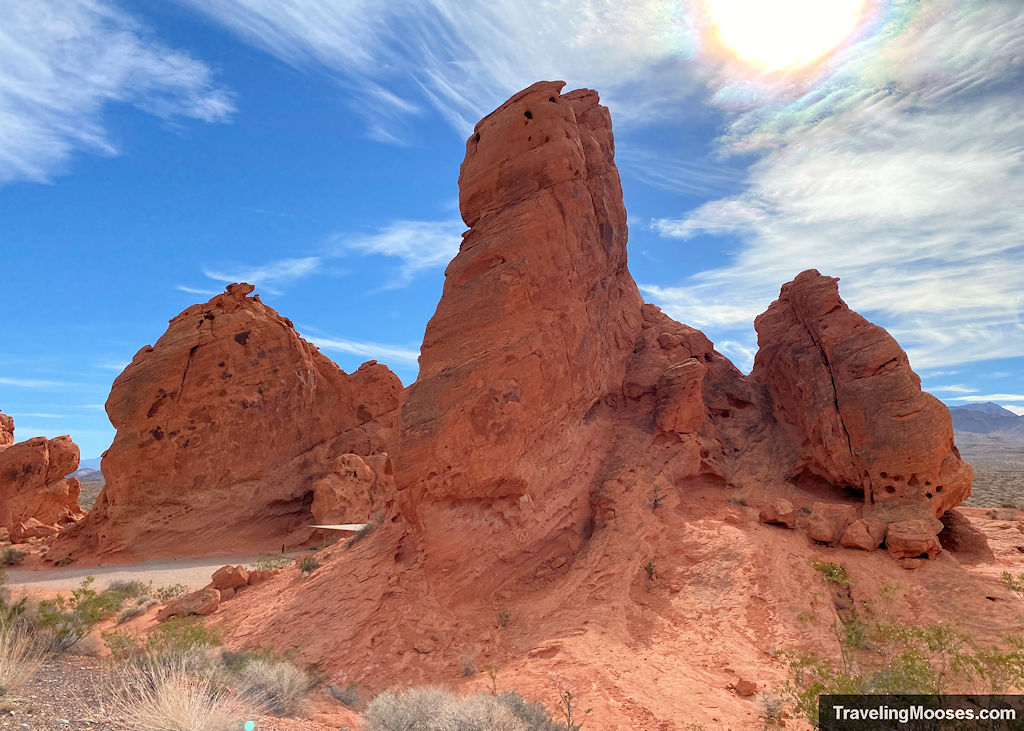 2. Enjoy the Seven Sisters rock formation.
The Seven Sisters is grouping of red rocks standing tall from the desert floor. This jaw-dropping site features a picnic area and is worth the quick stop to explore.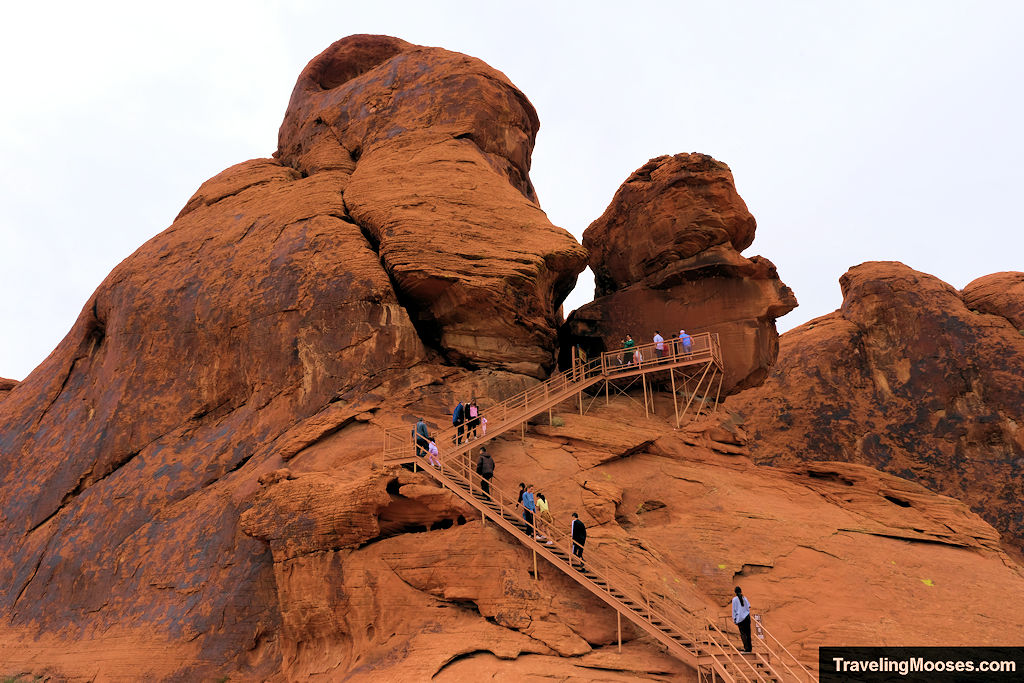 3. Examine 4,000-year-old petroglyphs at Atlatl Rock
Carved into Atlatl Rock are ancient petroglyphs made by tribes whom lived in the Valley of Fire. This historic spot features the "Atlatl," a throwing stick or dart which is depicted in the drawings.
Learn more: Atlatl Rock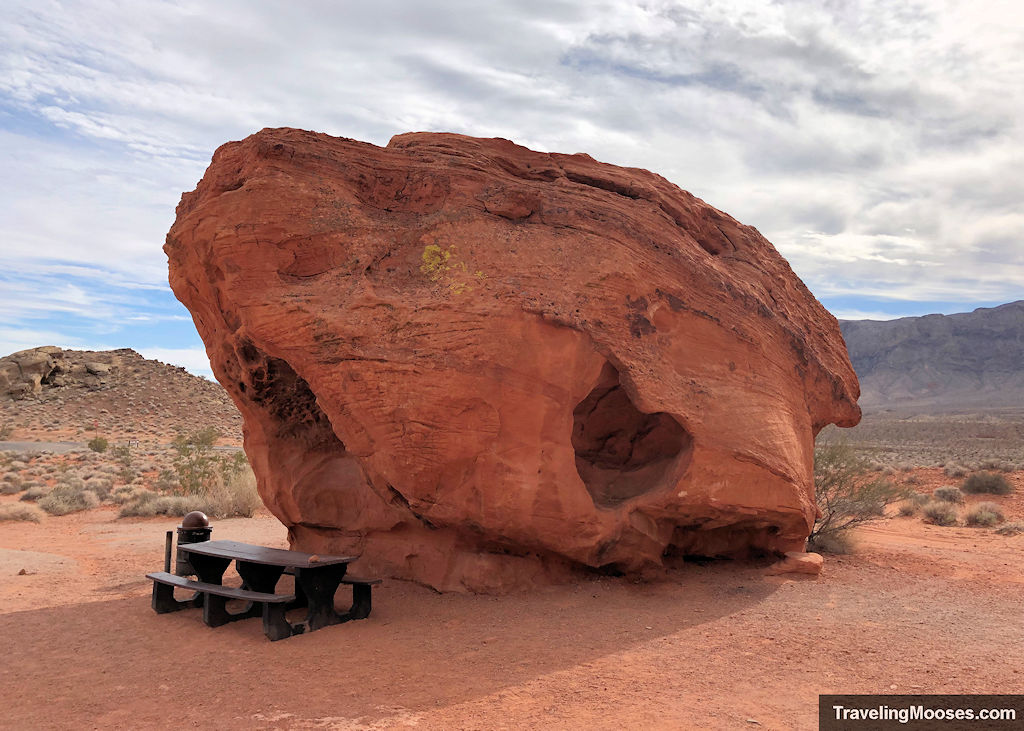 4. Have a picnic and view ancient petroglyphs at Lone Rock
Lone Rock is a quick stop along the route to the historic cabins. Visitors can enjoy petroglyphs, a picnic lunch and sweeping views of the surrounding red rock formations.
Learn more: Lone Rock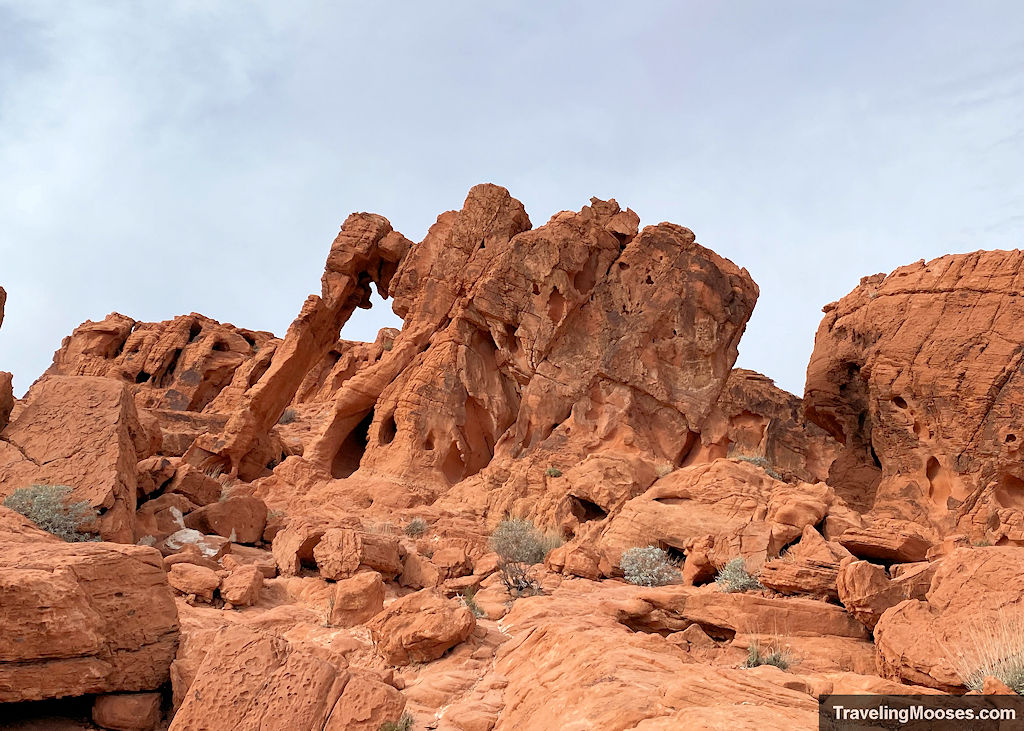 5. Visit Elephant Rock
This uniuqe elephant shaped rock formation is located just off the Valley of Fire Hwy near the east entrance. You'll find a natural arch made from sandstone that makes up the elephants tusk.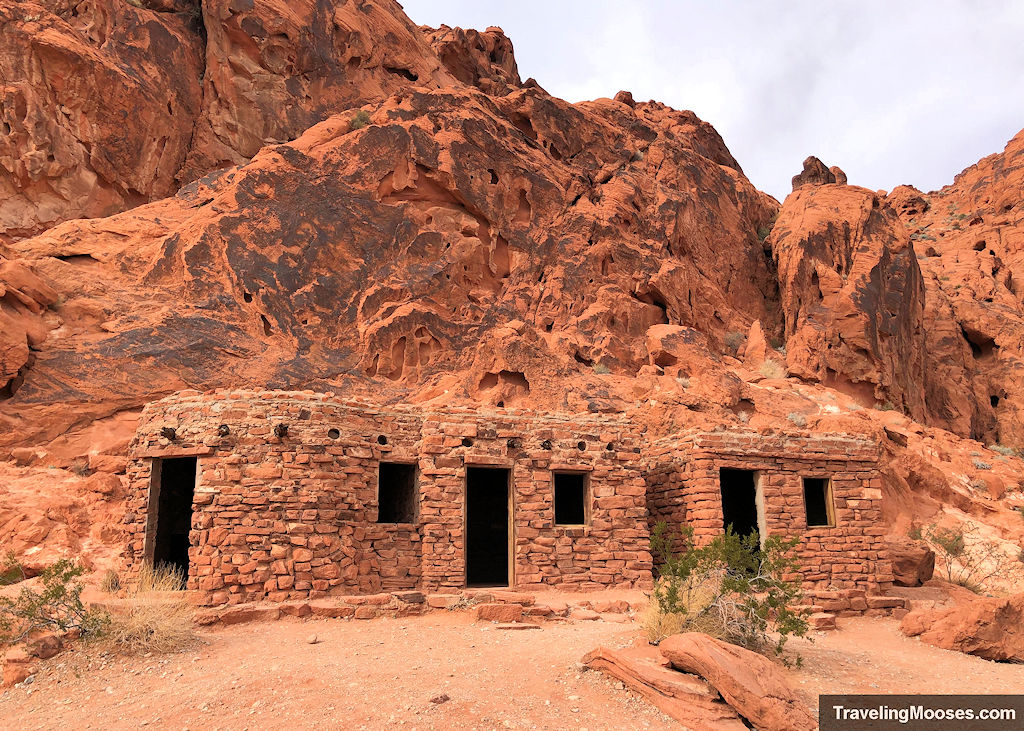 6. Learn about the Historic Cabins
Originally built in the 1930s by the Civilian Conservation Corps, these cabins were used to house visitors to the newly created Valley of Fire State Park. The cabins still remain standing today for visitors to explore this piece of historic significance.
Learn more: Valley of Fire's Historic Cabins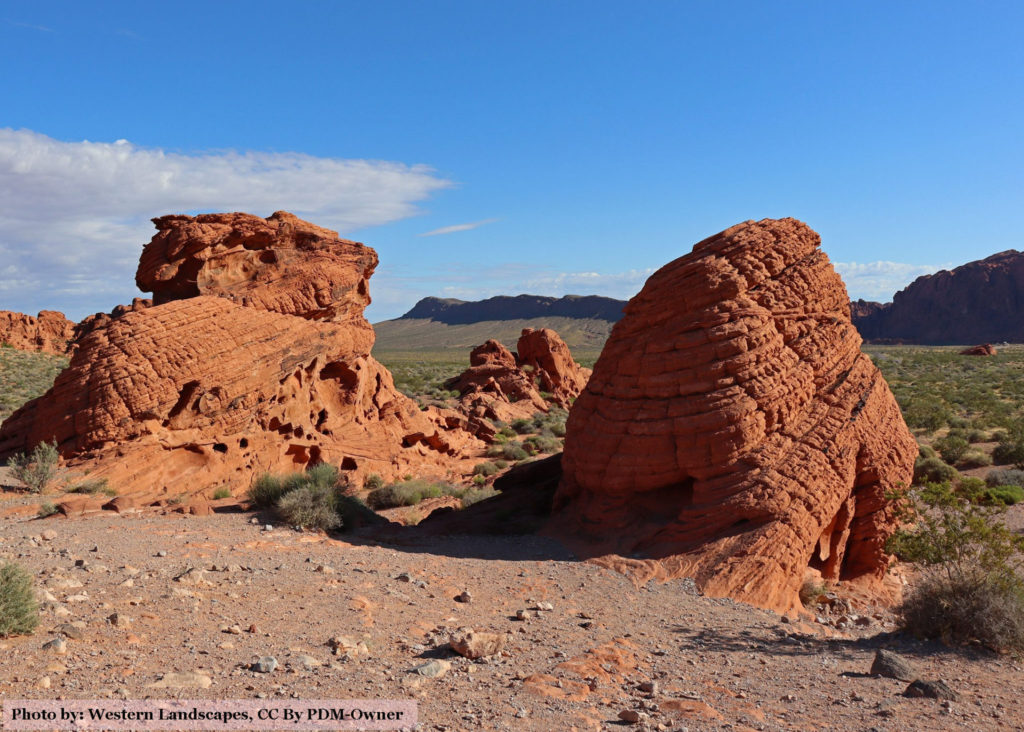 7. Climb around the Beehives
Located near the west entrance of the Valley of Fire, this popular spot is one of the first locations visitors will come across after they enter the park. It gets incredibly busy, so come early if you want the best chance of photographing these unique formations.
We didn't get a great photo while we were there, so enjoy this lovely one taken by Western Lanscapes.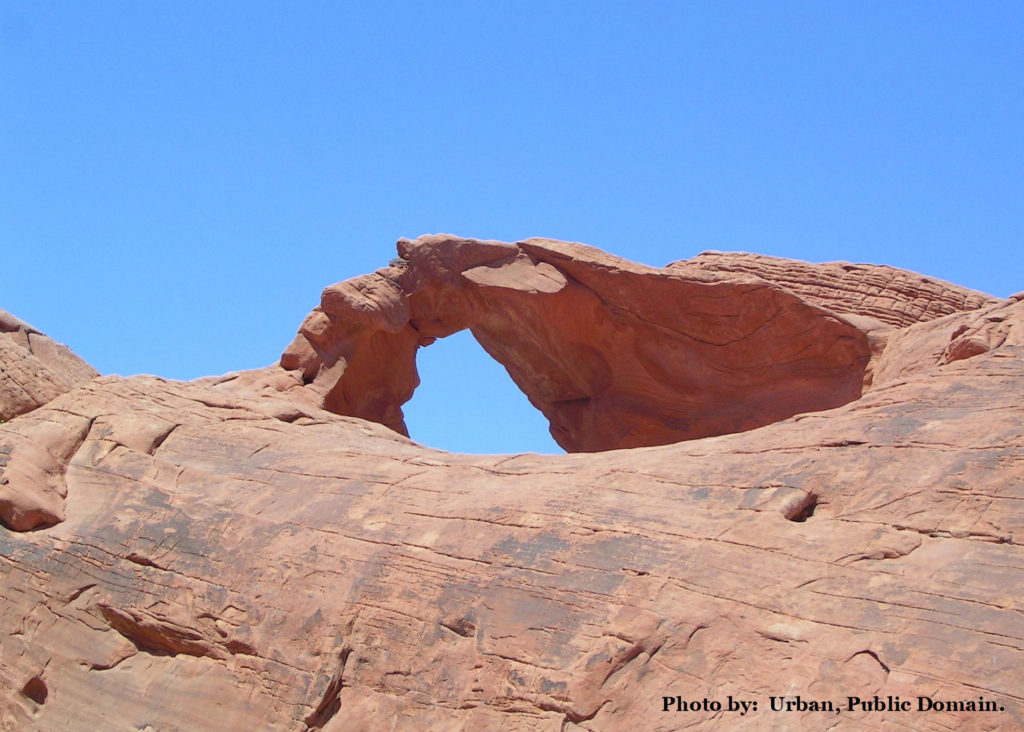 8. Snap a photo of Arch Rock
Arch Rock is located near the Arch Rock Campground on the west side of the Valley of Fire. This unique rock formation was formed by a combination of strong wind and rain over a thousands of years.
Go early to see this marvel or walk over from Atlatl Rock for viewing. If you try and drive when the park is busy, you may end up like we did without snagging a spot. We had to settle for looking up photos online. It's on our bucket list to see on our next trip to the park.
Hikes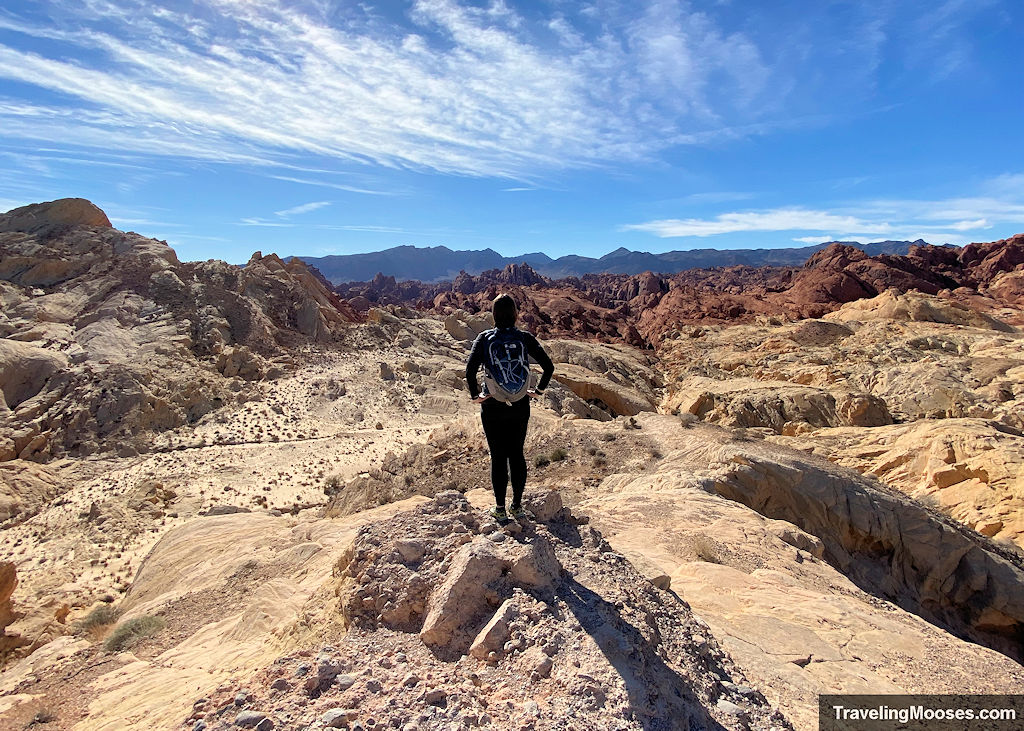 9. Enjoy the Fire Canyon lookout and summit the Silica Dome
The Silica Dome is a popular spot within the Valley of Fire, especially if you are a Star Trek fan. This short hike leads to the summit of the Silica Dome and offers unbelievable views of Fire Canyon.
Distance (RT): 1.0 Miles
Difficulty: Moderate (due to scrambling at the dome)
Learn more: Silica Dome / Fire Canyon lookout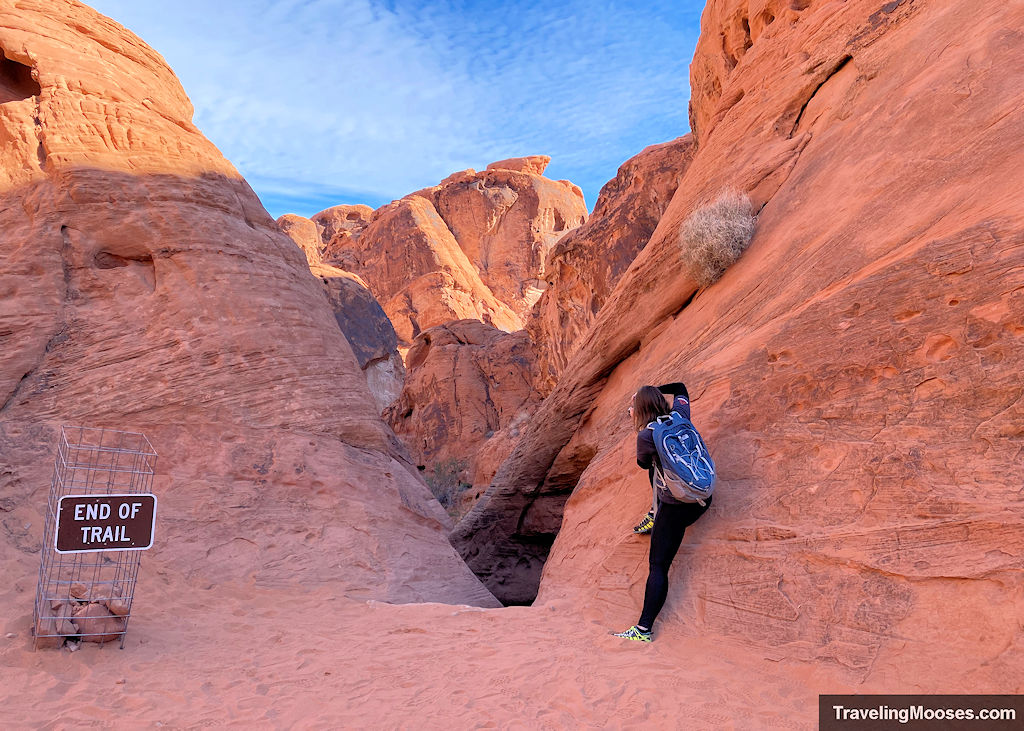 10. Hike the Petroglyph Canyon Trail and explore Mouse's Tank
Mouse's Tank is named after Mouse, an outlaw who hid along the Petroglyph Canyon trail. Surviving on water that culminates in the tanks near the end of the trail, visitors can explore the petroglyphs on the way to Mouse's hideout.
Distance (RT): 0.75 Miles
Difficulty: Easy
Learn more: Mouse's Tank on Petroglyph Canyon Trail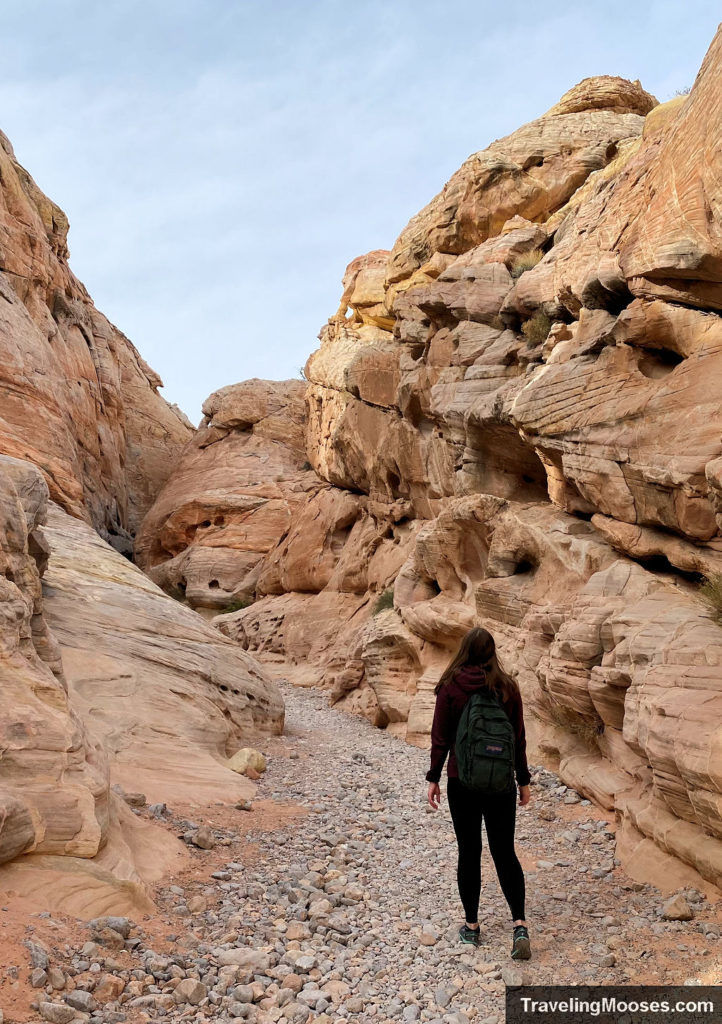 11. Explore the slot canyons along White Domes Trail
The White Domes hiking trail takes adventurers through stunning landscapes including a striking slot canyon and large sandstone formations.
Distance (RT): 1.25 Miles
Difficulty: Easy
Learn more: White Domes Trail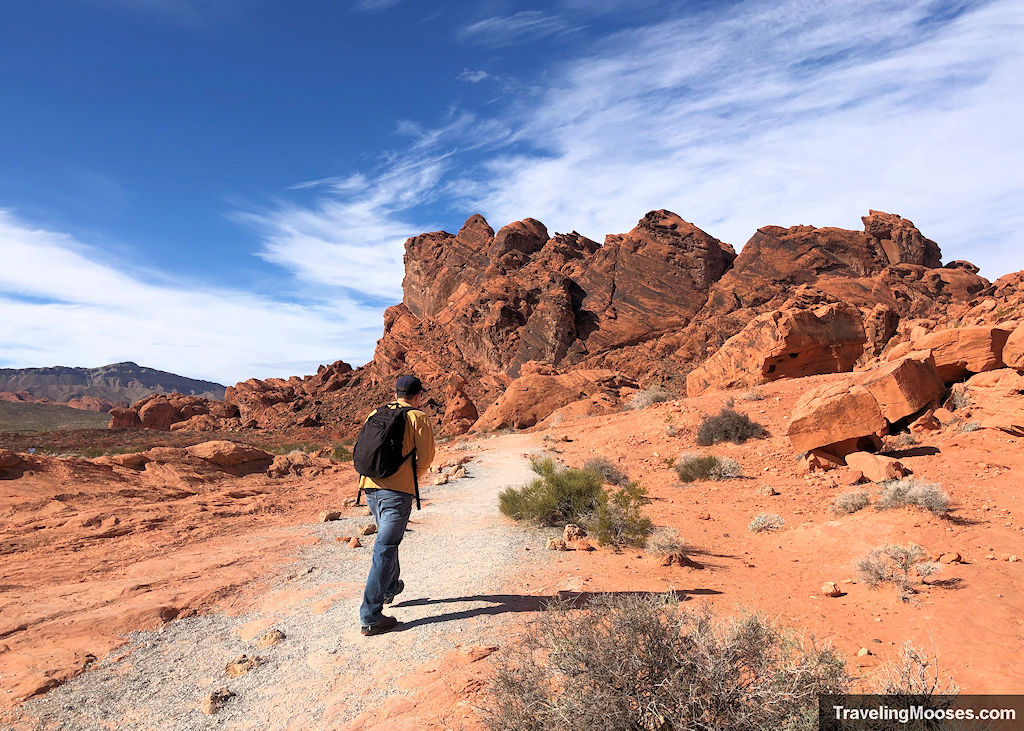 12. View the famous Balanced Rock near the Visitor Center
The Balancing Rock trail leads visitors to the famous Balanced Rock. The trail leaves from the Valley of Fire visitor center and is suitable for all ages.
Distance (RT): 0.25 Miles
Difficulty: Easy
Learn more: Balanced Rock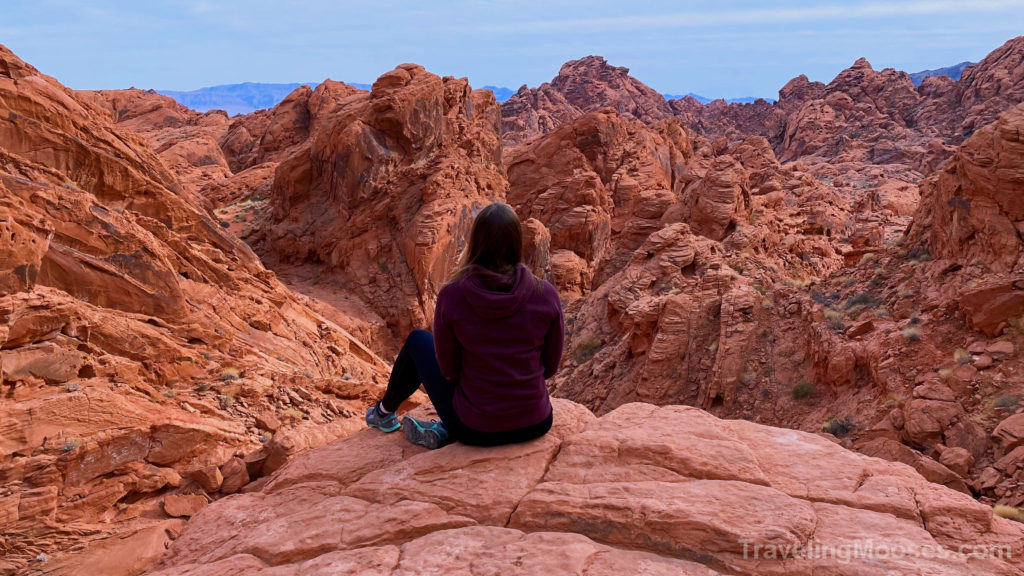 13. Explore the stunning red rocks along the Rainbow Vista Trail
The Rainbow Vista trail leads hikers through a red rock sandstone canyon before ending with a stunning view of Fire Canyon.
Distance (RT): 1.0 Miles
Difficulty: Easy
Learn more: Rainbow Vista Trail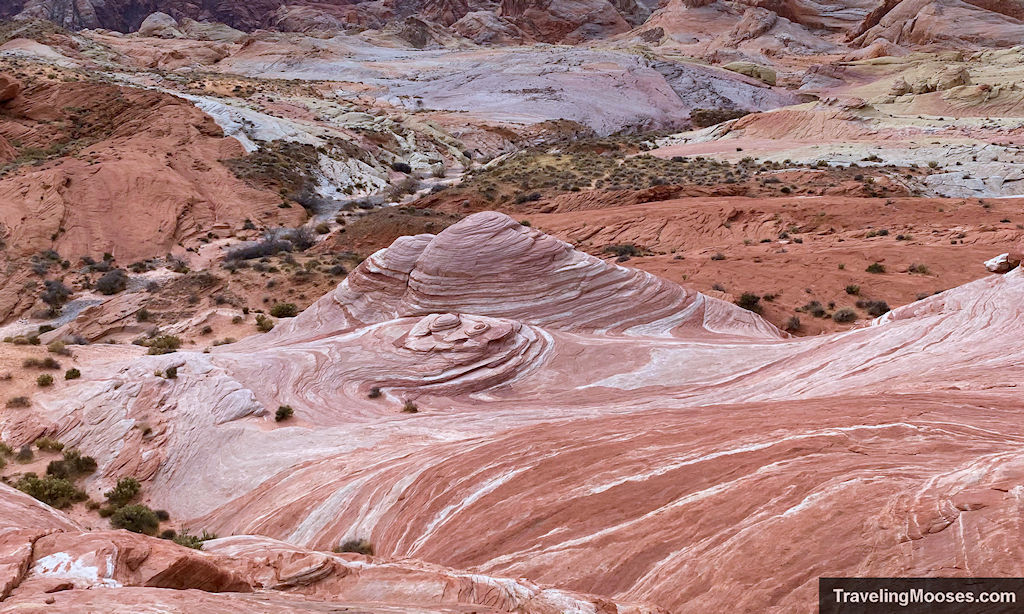 14. Hike to the Fire Wave
This popular hike follows a red sandy trail past unique red and white sandstone formations and ends at the Fire Wave. Suitable for all ages, this hike is especially favored by photographers around sunset when the light dances over the sandstone.
Distance (RT): 1.0 Miles
Difficulty: Easy
Learn more: Rainbow Vista Trail
More Info for your trip to the Valley of Fire
You might also like