The Valley of Fire is full of amazing things to do and see. We wanted to find out if visiting the Cabins was worth it.
Related: Top things to know about the Valley of Fire
In this guide:
Valley of Fire Cabins at a Glance
| | |
| --- | --- |
| Location | Historic Cabins – Valley of Fire, CGJ9+79, Moapa Valley, NV 89040 |
| Cost | The Valley of Fire State Park entrance fee is $10 per vehicle and $15 for non-NV vehicles (pricing subject to change). |
| Amenities | The Cabins, historic information signs, parking, picnic tables, trash receptacle, primitive restrooms |
| Rating | 2.5 Mooses |
History of the Cabins
The Cabins were originally built in the 1930s by the Civilian Conservation Corps (CCC). They were constructed to provide shelter to visitors after the Valley of Fire officially became a state park.
Today, the cabins are being preserved as a reminder of the work accomplished throughout Nevada by the C.C.C.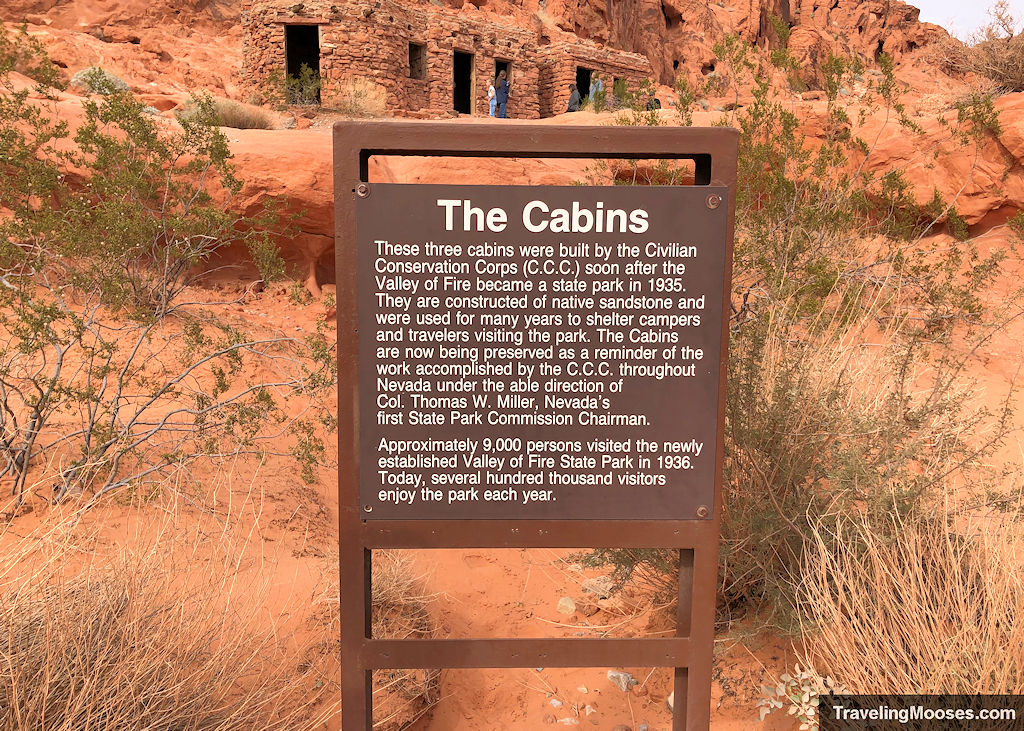 What to expect at the Cabins
The Cabins are located near the eastern entrance of the park, which happens to be the quieter side of the park. We had just finished viewing the nearby Elephant Rock and thought we'd stop by the Cabins on our way back home.
When we arrived at the small parking area, there were only a few spots left and quite a few visitors milling around.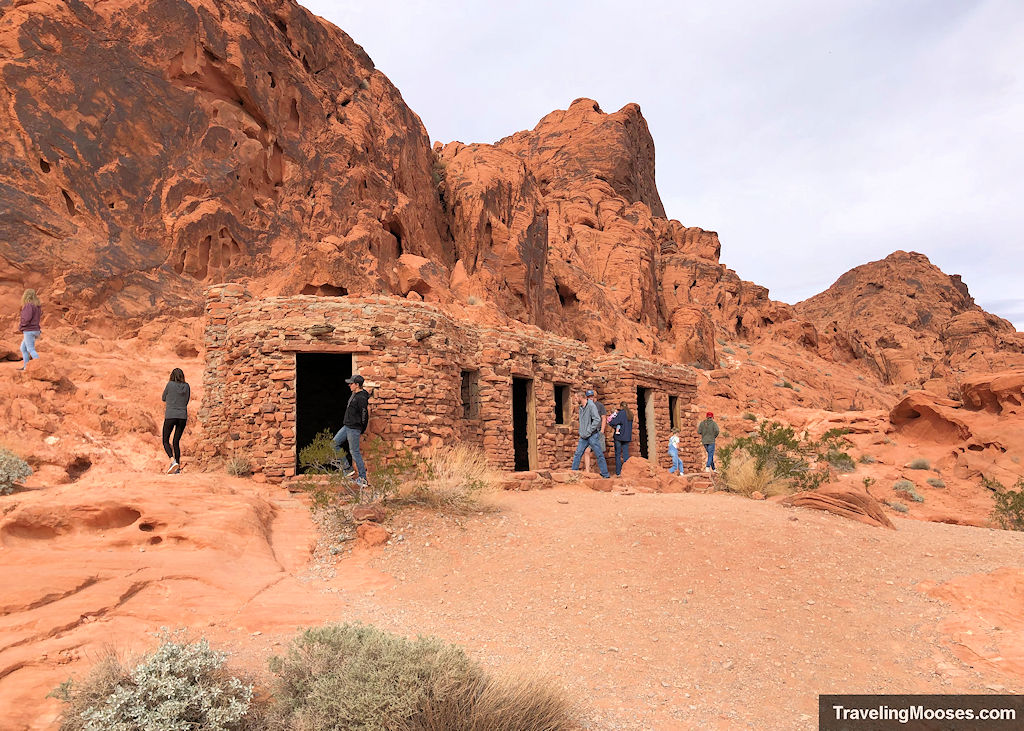 We didn't have to wait long before the place cleared out and we had the cabins all to ourselves.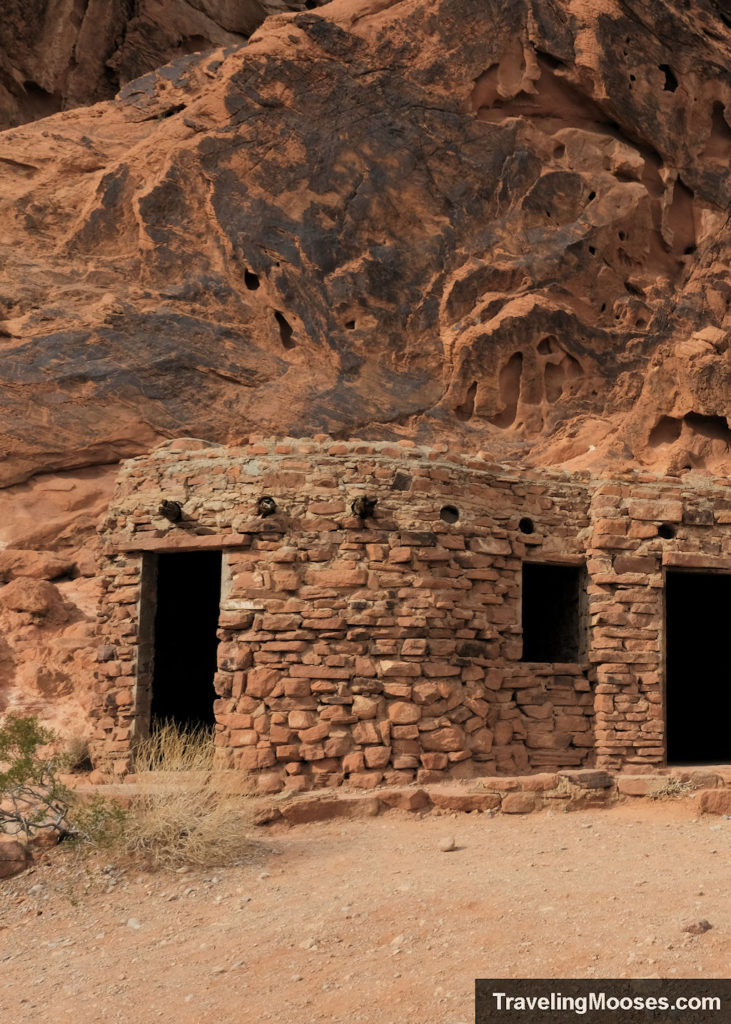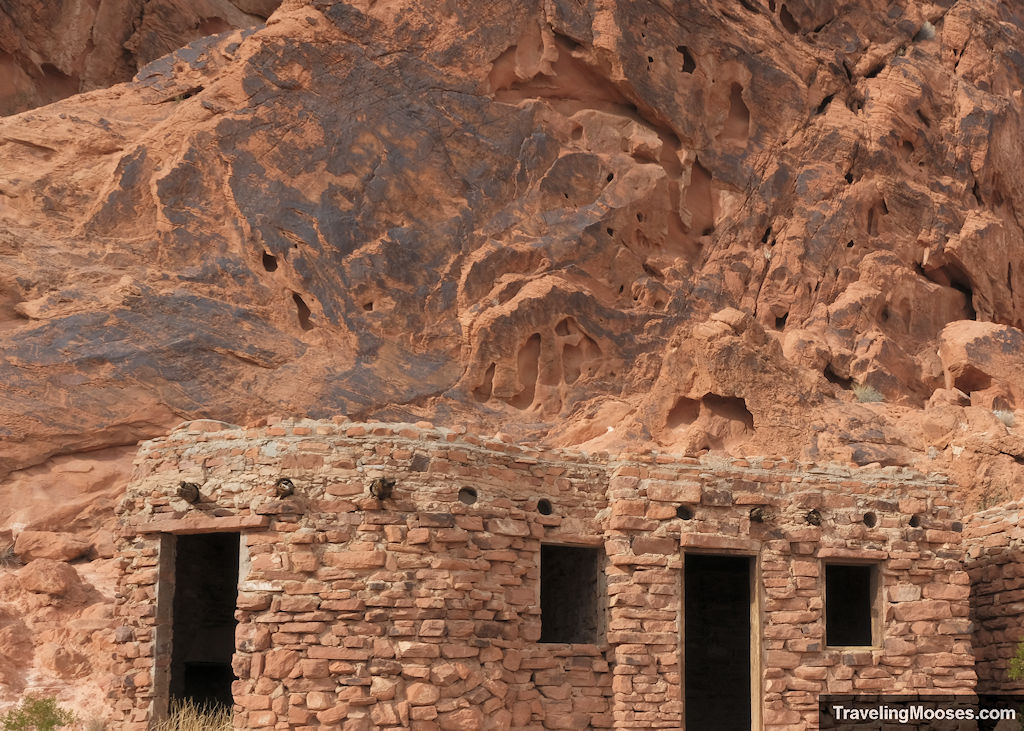 Inside, you'll find an empty room with stone floors covered in sand and a lone fire place.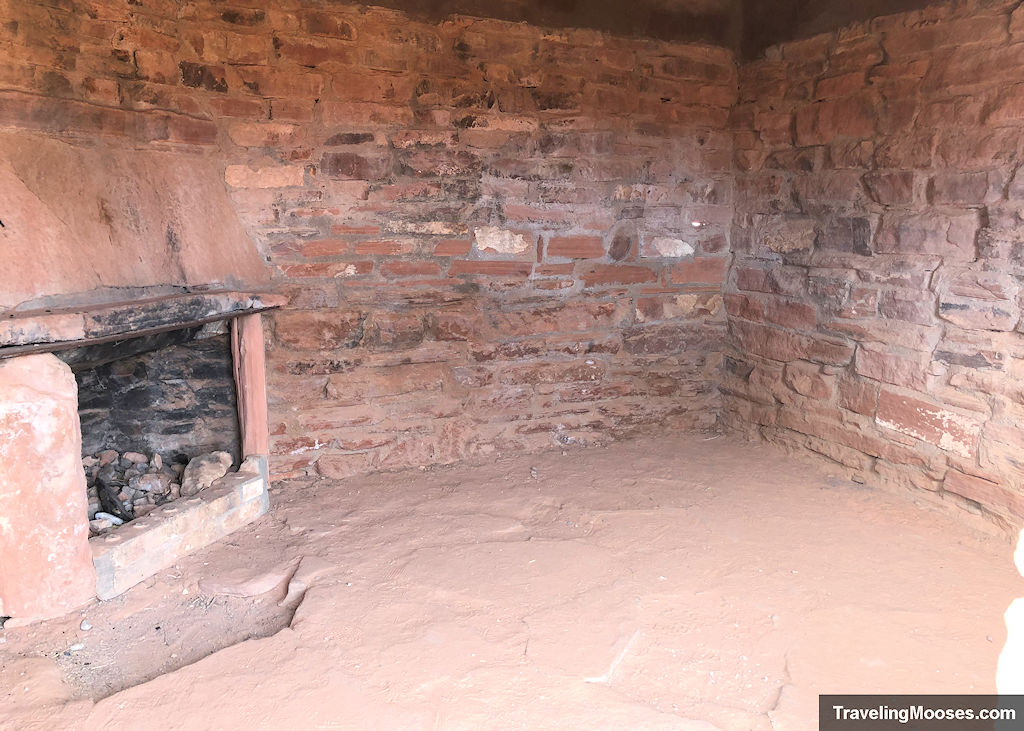 The accommodations may have been simple, but the views were spectacular.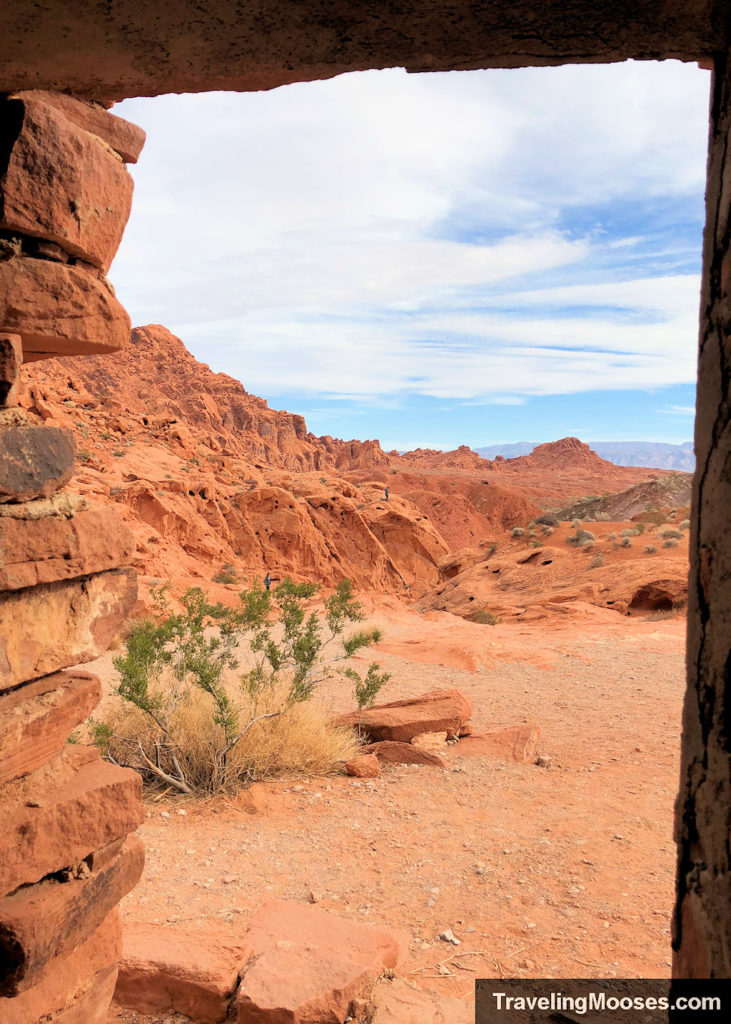 After you're done exploring the inside of the cabins, head outside to the back of the structures and look for the petroglyphs hiding on the canyon walls.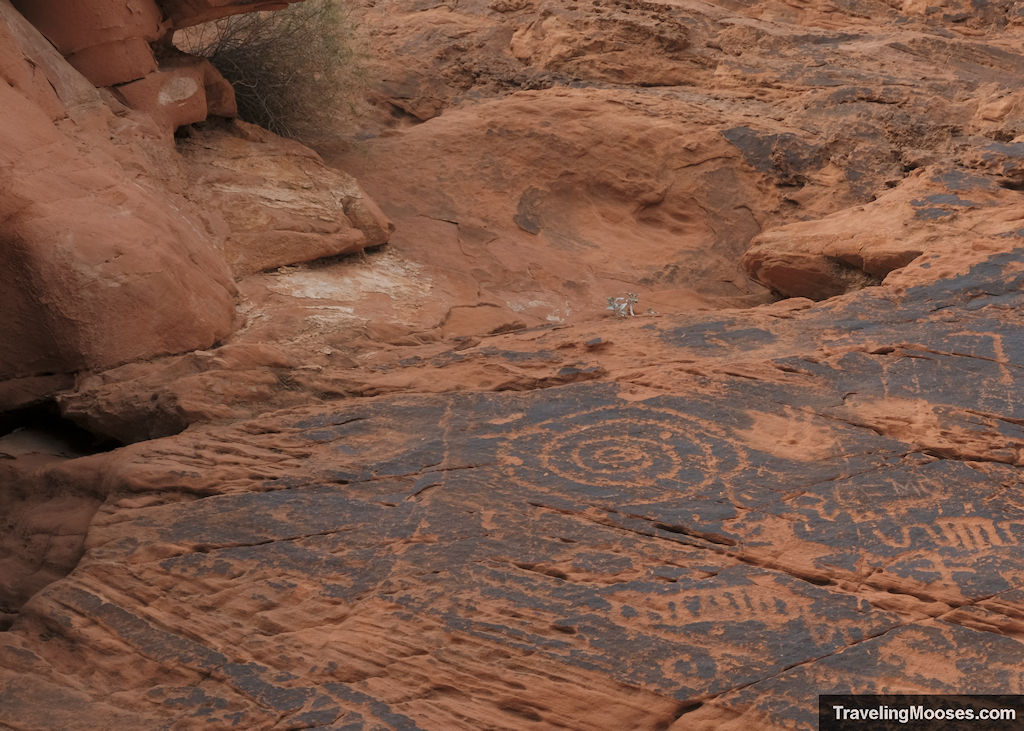 There really isn't anything else to see here, but you can stop for a snack at the picnic table area (that's what we did).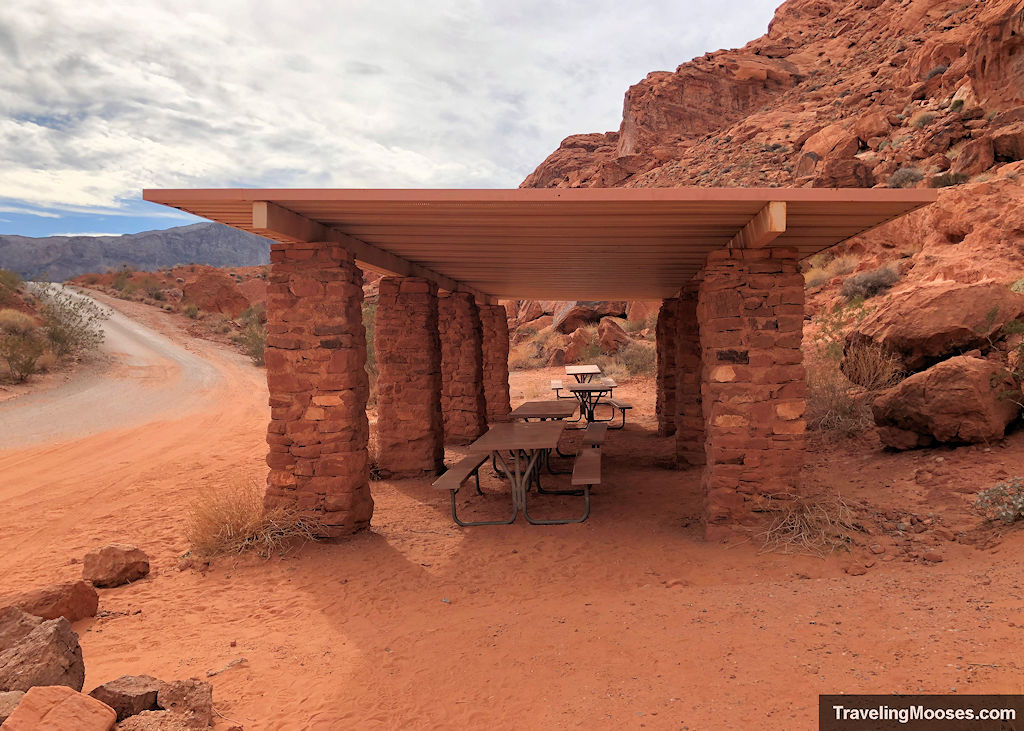 Otherwise, it's time to head off on your next adventure in the Valley of Fire.
The bottom line
Rating: 2.5 Mooses

We liked learning about the history of the area and imaging what it was like to sleep in the cabins.
There were a few petroglyphs located behind the cabins.
The views looking south from the cabins were enjoyable.
What we didn't like:
When we arrived, there were quite a few people visiting and it was tough to get a picture. It turned out it was just bad timing.
There's isn't a lot to do at this stop. Unless you want to have a picnic, you really only need 10-15 minutes.
Verdict: There are better places in the park to spend your time. Unless seeing old structures is appealing to you, we would recommend skipping this stop.
More information for your trip to the Valley of Fire