Lone Rock is a quick stop in the Valley of Fire on the way to the CCC Cabins and we wanted to find out if the stop was worth it.
In this guide:
Lone Rock at a Glance
| | |
| --- | --- |
| Location | Lone Rock, Valley of Fire Hwy, Overton, NV 89040 |
| Cost | The Valley of Fire State Park entrance fee is $10 per vehicle and $15 for non-NV vehicles (pricing subject to change). Reservations will be needed for the park starting sometime in 2023. |
| Amenities | Gravel parking area, one picnic table, petroglyphs and trash receptacle. No running water or restrooms. |
| Rating | 2.0 Mooses |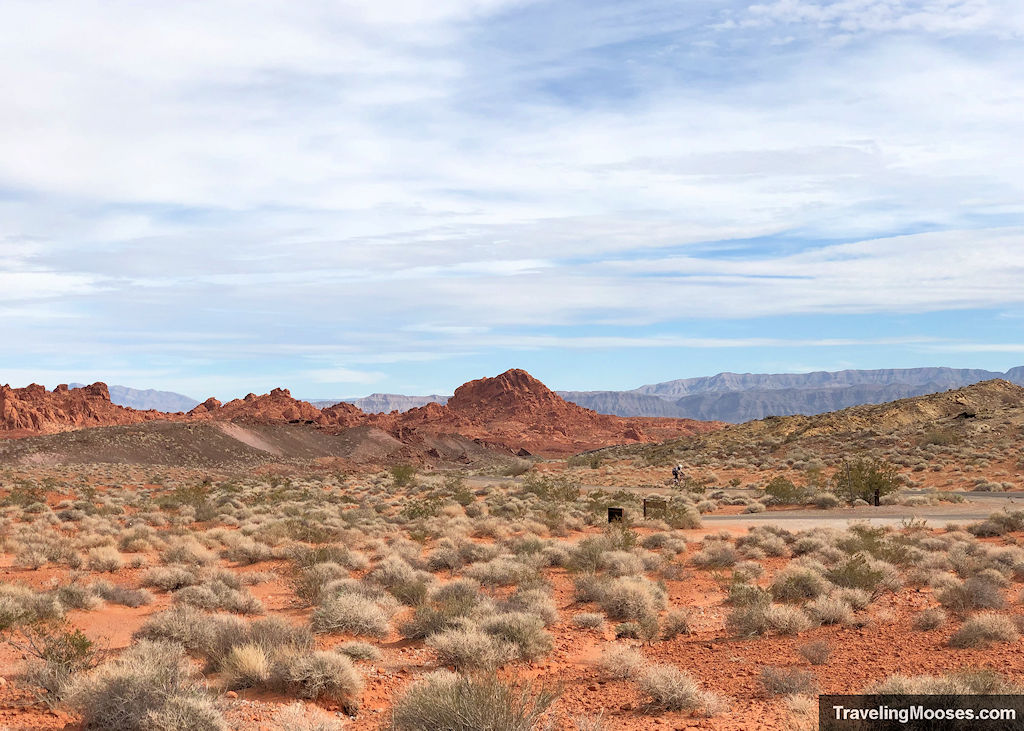 Directions to Lone Rock
Lone Rock is located near the East entrance of the Valley of Fire.
Head east on the Valley of Fire Hwy (or west if you're coming from the east entrance. You will see a sign for "The Cabins." Turn off the highway and head towards the Cabins.
Almost immediately down the road, take the first left at the sign that says "Lone Rock."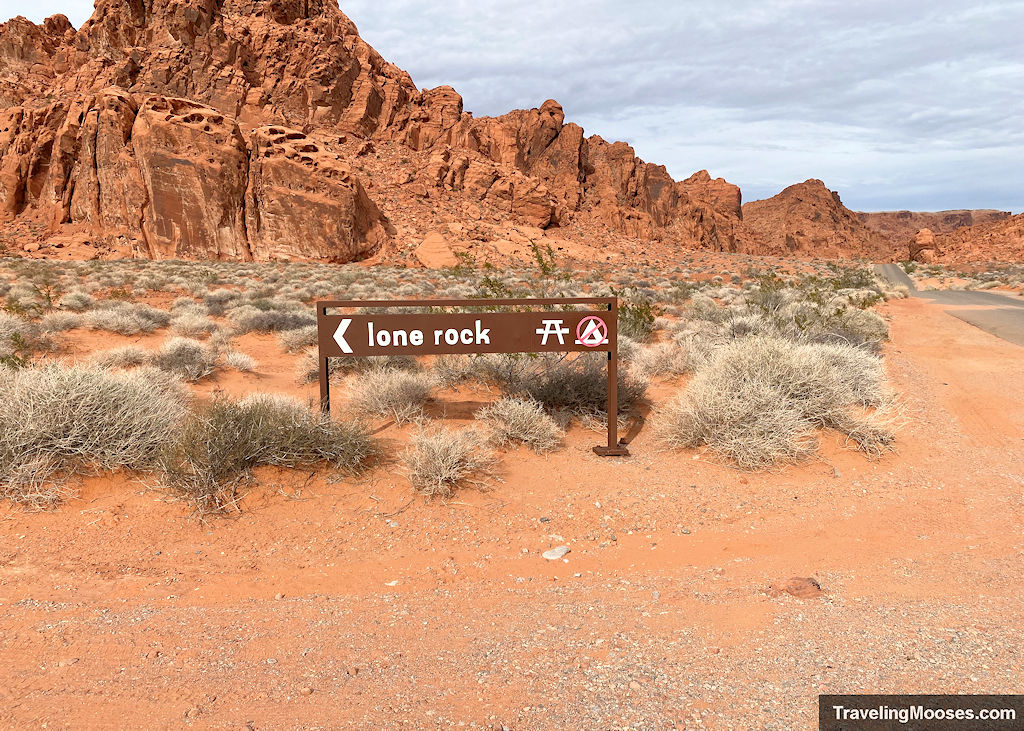 If you miss the turn, check out the Cabins and then visit Lone Rock afterwards.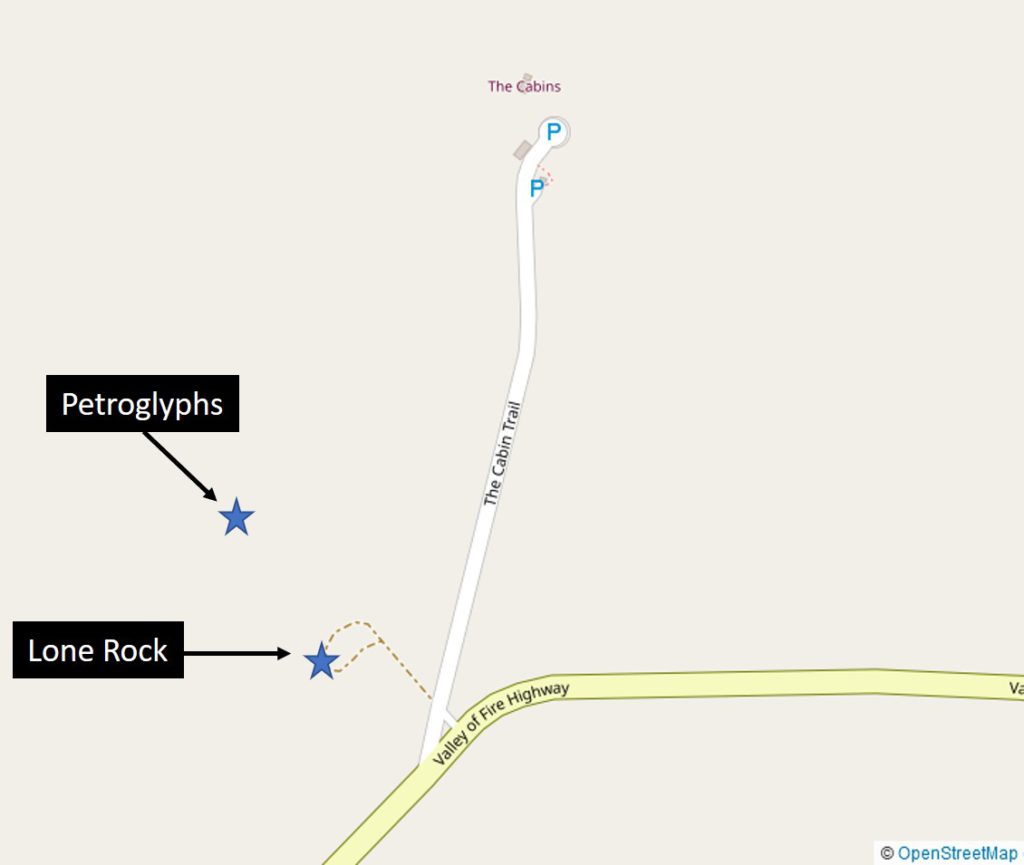 Here is an aerial view of what the area looks like.
How to find the Petroglyphs
The petroglyphs are located a short distance from Lone Rock itself. Walk north west across the parking area near the pointy mountain in front of you.
There will be various petroglyphs carved into the rocks.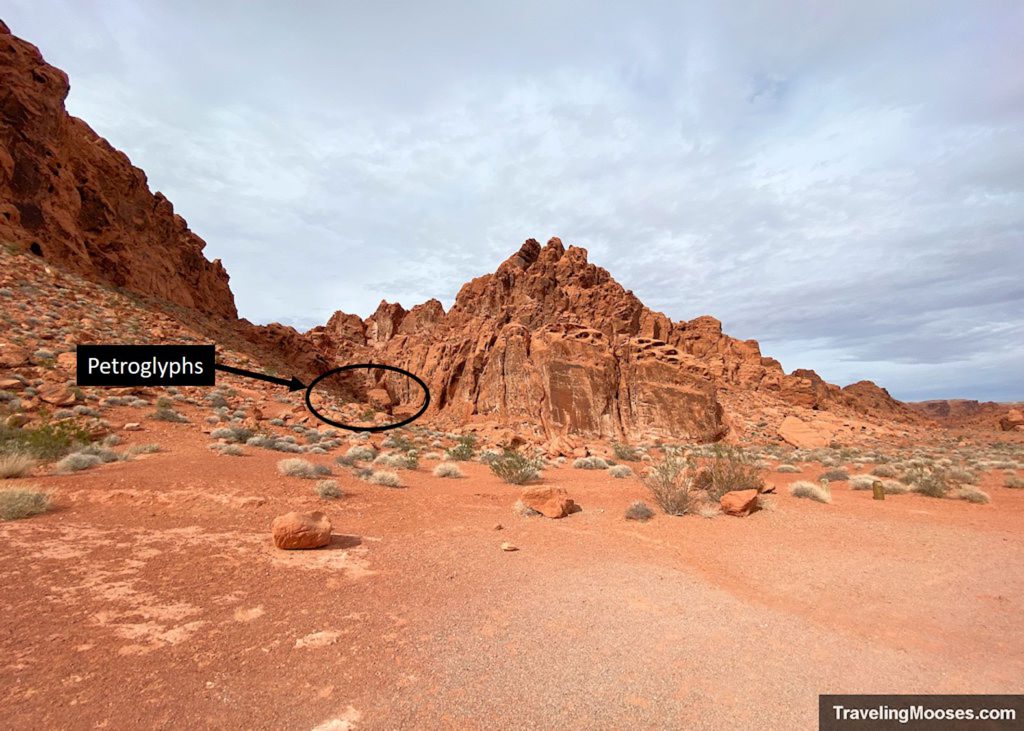 Unfortunately, there are no signs in the area telling you there are petroglyphs. This means that many visitors do not get to see them, including us.
These petroglyphs are probably one of the most accessible and least busy options in the park. If you are interested in seeing other petroglyphs, Atlatl Rock or the Petroglyph Canyon Trail on the way to Mouse's Tank are two good options.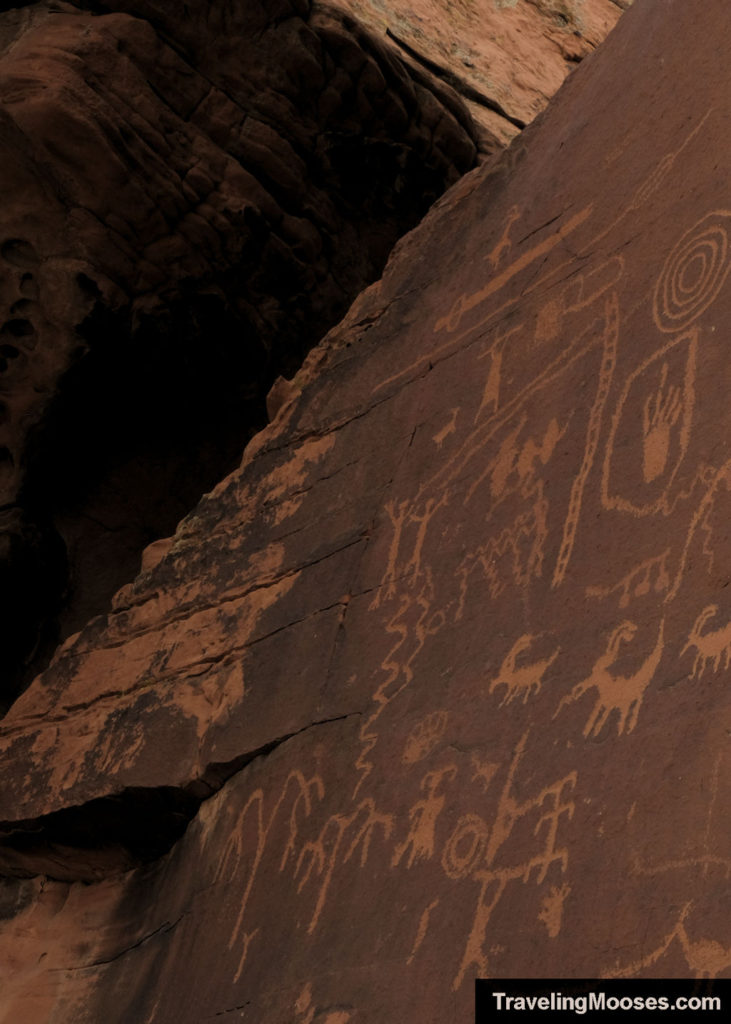 Lone Rock Picnic Area
There is one picnic table at the Lone Rock parking area. You may experience some shade while you visit, but a better place for a picnic is up the road at the Cabins area, as it is covered and offers some shade.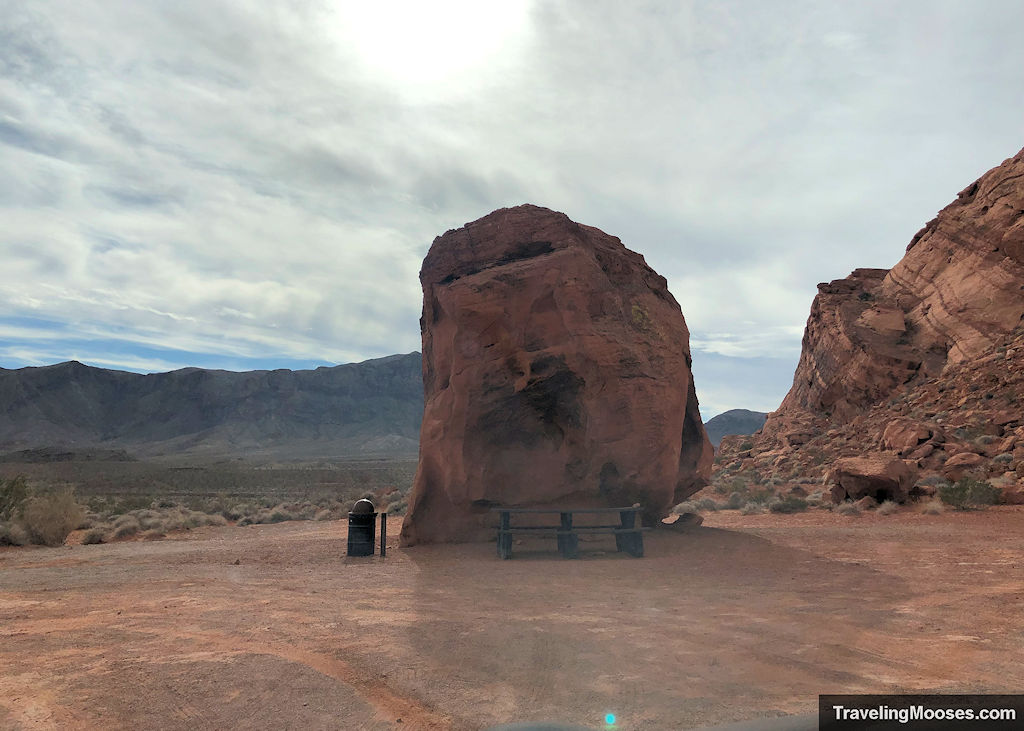 Is visiting Lone Rock worth it?
Rating: 2.0 Mooses

What we liked:
There was only one car when we arrived and they left shortly thereafter, leaving us alone to enjoy the rock.
It's an easy stop right off the main road and close to the Cabins.
What we didn't like:
There are no amenities at this stop, except for a solitary picnic table and a trash can.
At the time, we didn't there were any petroglyphs as there is no signage at the area.
Verdict: Unless you want to see some petroglyphs, we would recommend skipping this stop.
More info for your trip to the Valley of Fire