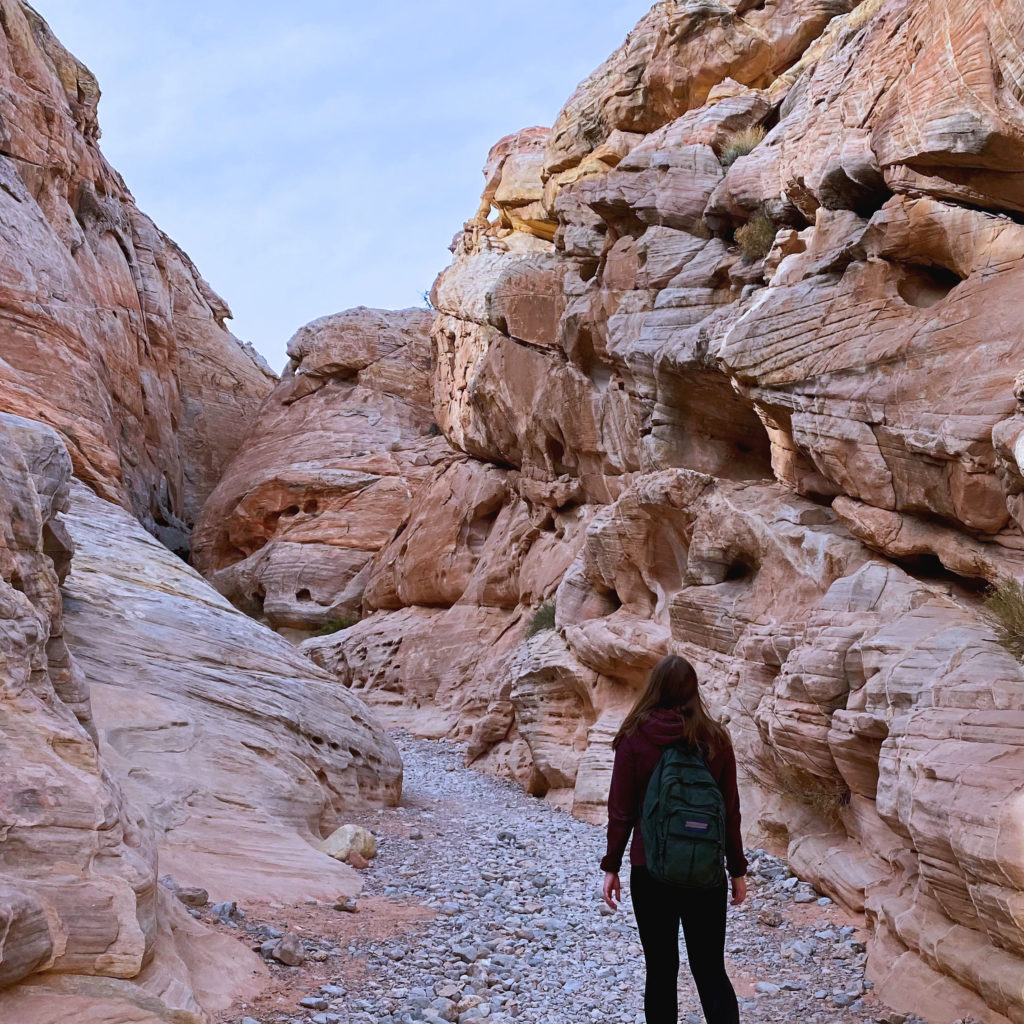 If you're a long time reader of Traveling Mooses, you'll know how much we love the Valley of Fire! It's an epic stop outside the Las Vegas area that's teeming with epic views, short hikes and a little piece of tranquility outside the big city.
Related: Considering a visit? Check out this guide the frequently asked questions about the Valley of Fire.
Before you head out to this magical place, make sure to arrive at the right time, unless of course you want to share the trails with all of your closest friends.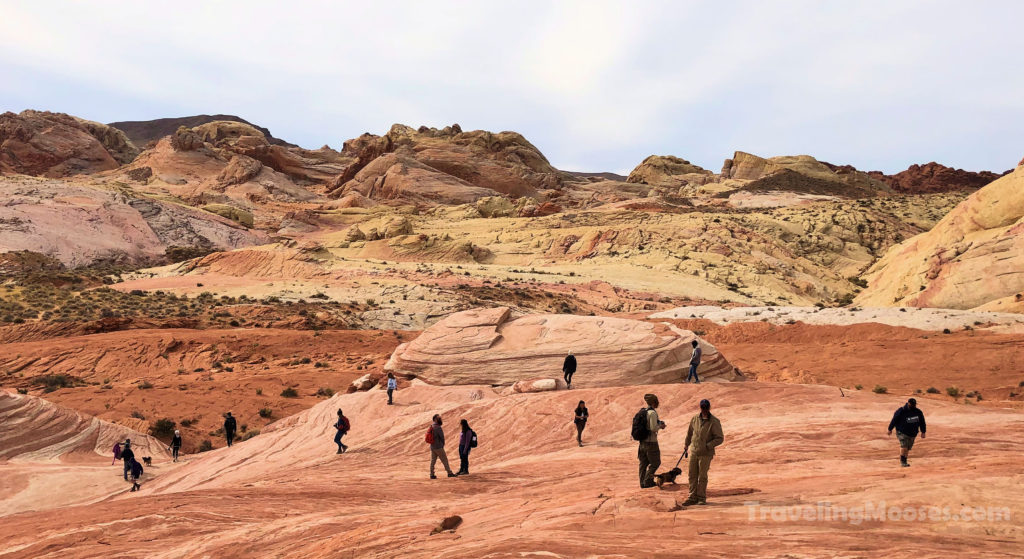 With only a few hours at the Valley of Fire, you'll want to make the best of your trip. The first time I went to the park I only had about 2 hours before the sun went down (the park closes at sunset). Without much of a plan, I stumbled upon the famed Mouse's Tank Road and had time for a quick hike to out the Fire Wave. I've been pining to come back and visit again.
This time I came back with my more time and Mr Moose to share this amazing experience.
Since you've only got a few hours to explore this over 46,000 acre park, I recommend checking out a couple of key places.
1. Mouse's Tank Road
Mouse's Tank Road leads out to my favorite hikes in the park, and whether you have 1 hour or 4, this is a must see part of the park. It's worth the $10 entry fee ($15 for non-NV vehicles) just to take a quick drive through the towering sandstone rocks.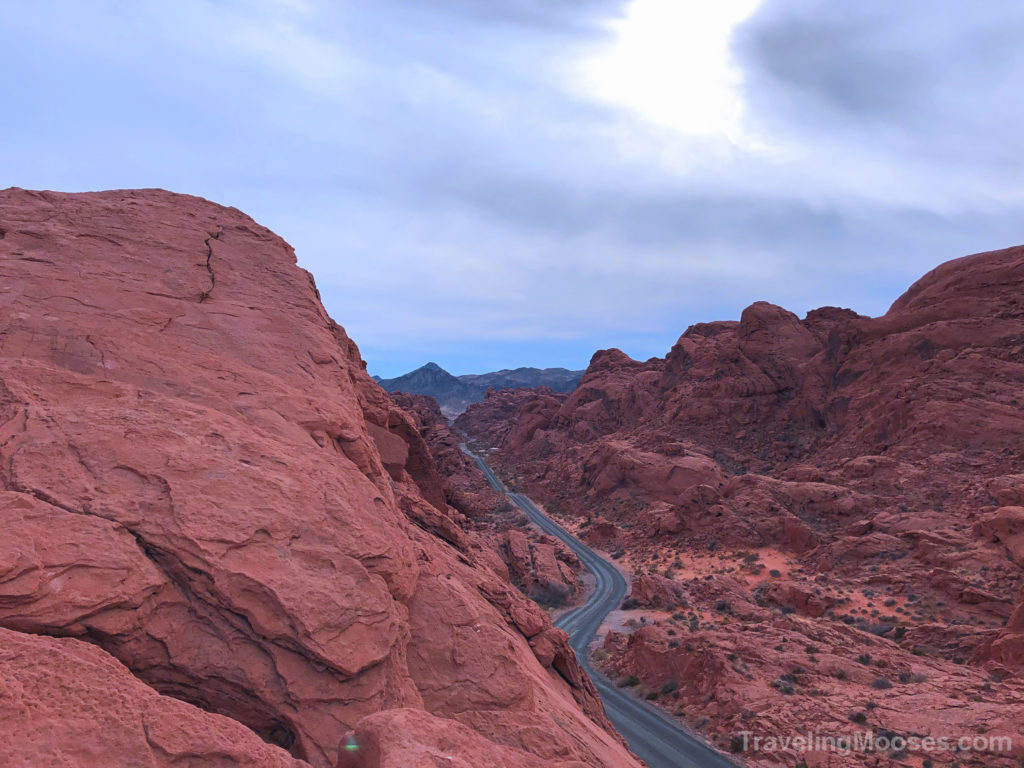 Insider tip: To get this view, continue north on the road until you come to the Rainbow Vista parking lot.
2. Rainbow Vista Trail
Since you've snagged a parking spot at the Rainbow Vista area to photograph Mouse's Tank Road, you might as well stretch your legs and go for a quick hike out to the Rainbow Vista Outlook.
You'll be met with views like this one.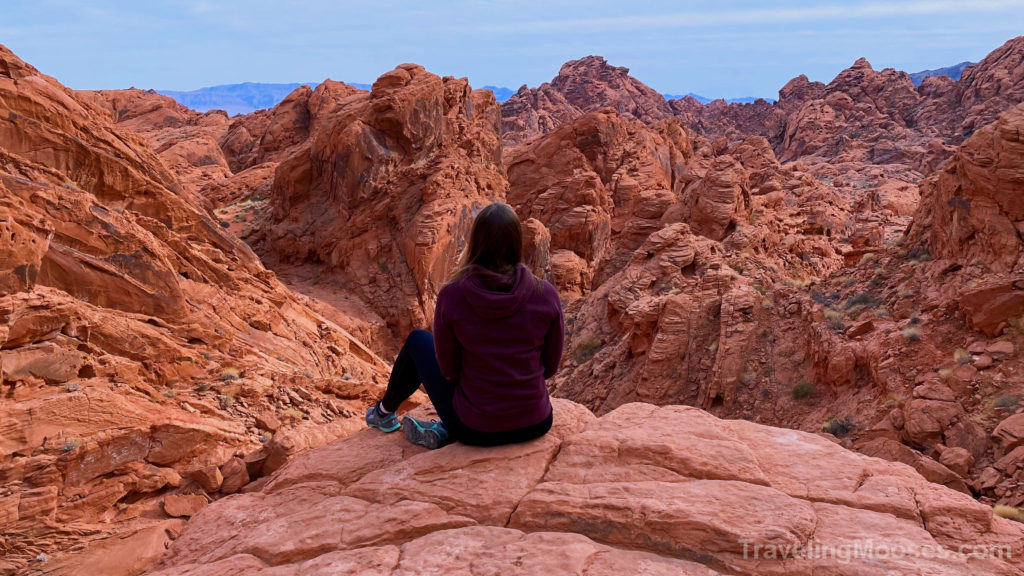 This short 1.0 mile round trip hike has an epic payoff (not to mention spectacular views along the way). We were lucky when we were there to enjoy the trail largely to ourselves. Deemed an "easy" hike, expect there will be plenty of others if you come at high season. It takes around 1-hour to enjoy this trail.
Check out our hiking guide to: Rainbow Vista Hiking Trail
3. White Domes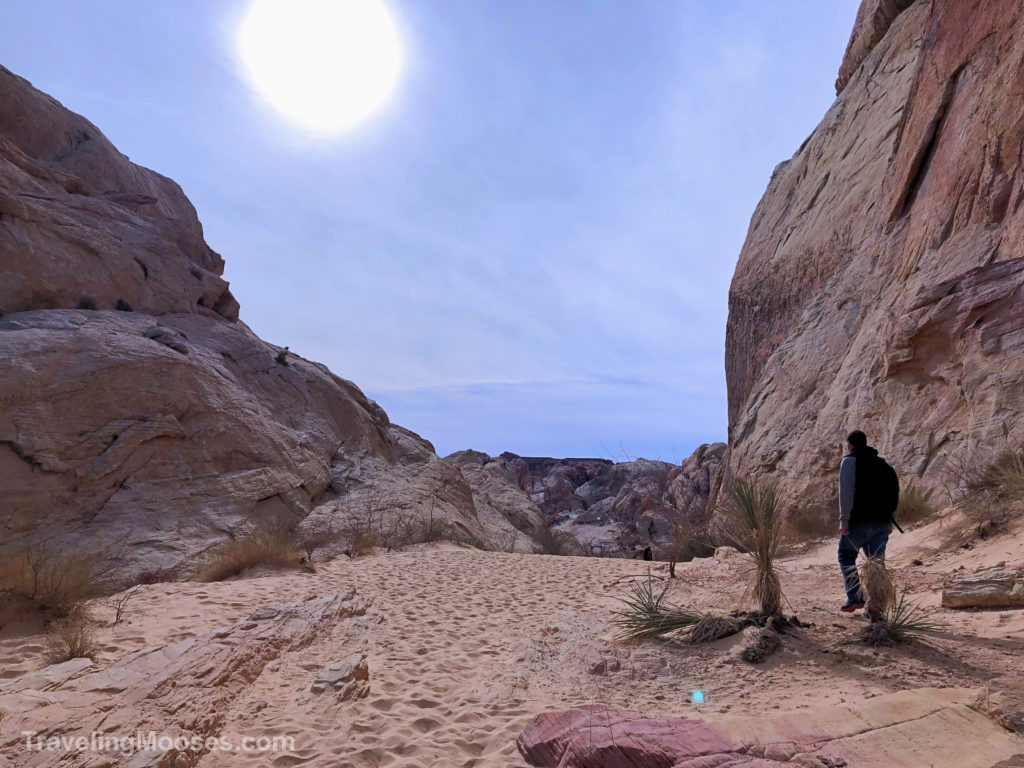 Immediately stepping into the sands of the White Domes trail, you'll feel as though you've been whisked to the surface of mars. A dusty, barren landscape, save for the towering sandstone rocks, stretches off into the distance as far as the eye can see. If you're lucky enough to explore this area on your own, you'll never believe a bustling Las Vegas rises out of the desert floor just 50 miles to the South West.
The White Domes trail is a quick 1.25 miles loop. The trial is well marked and passes through a wide variety of scenery. This was arguably the more popular trail in the park (until the Fire Wave trail was created later). It's a must see and takes around an hour to complete.
4. Fire Wave Trail
Considered by many to be the crown jewel of the Valley of Fire, this short 1.2 mile round trip is a photographer's dream. This impressive display of sandstone has been smoothed over many years to create a wave of color across the desert floor.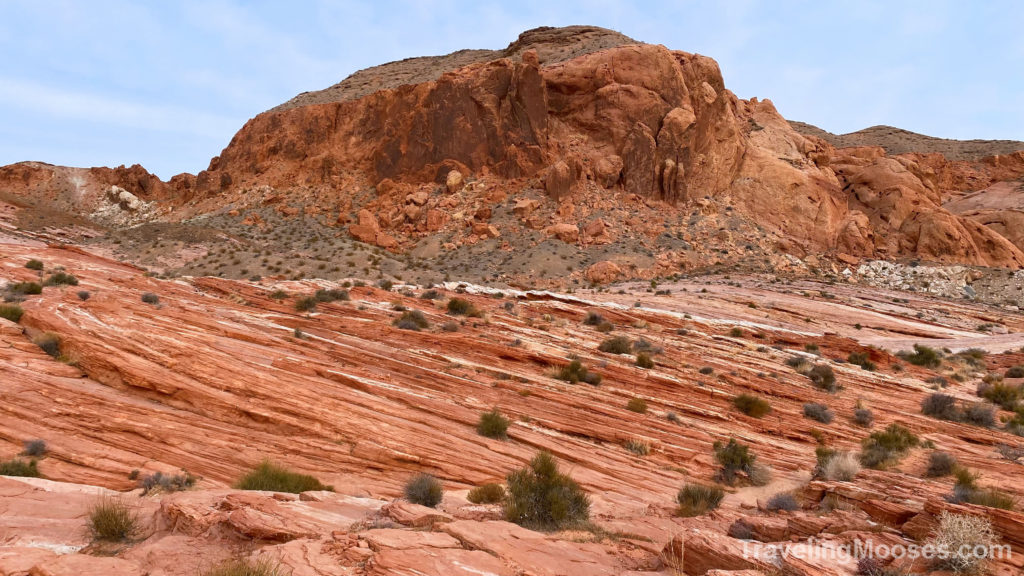 You'll only need around 45-60 minutes to enjoy the magnificent display of nature.
Want to learn more? Check out our complete review of the Fire Wave Trail.
Other Hikes in the Area
If you have more than 4 hours in the park, you may want to check some other hikes in the park.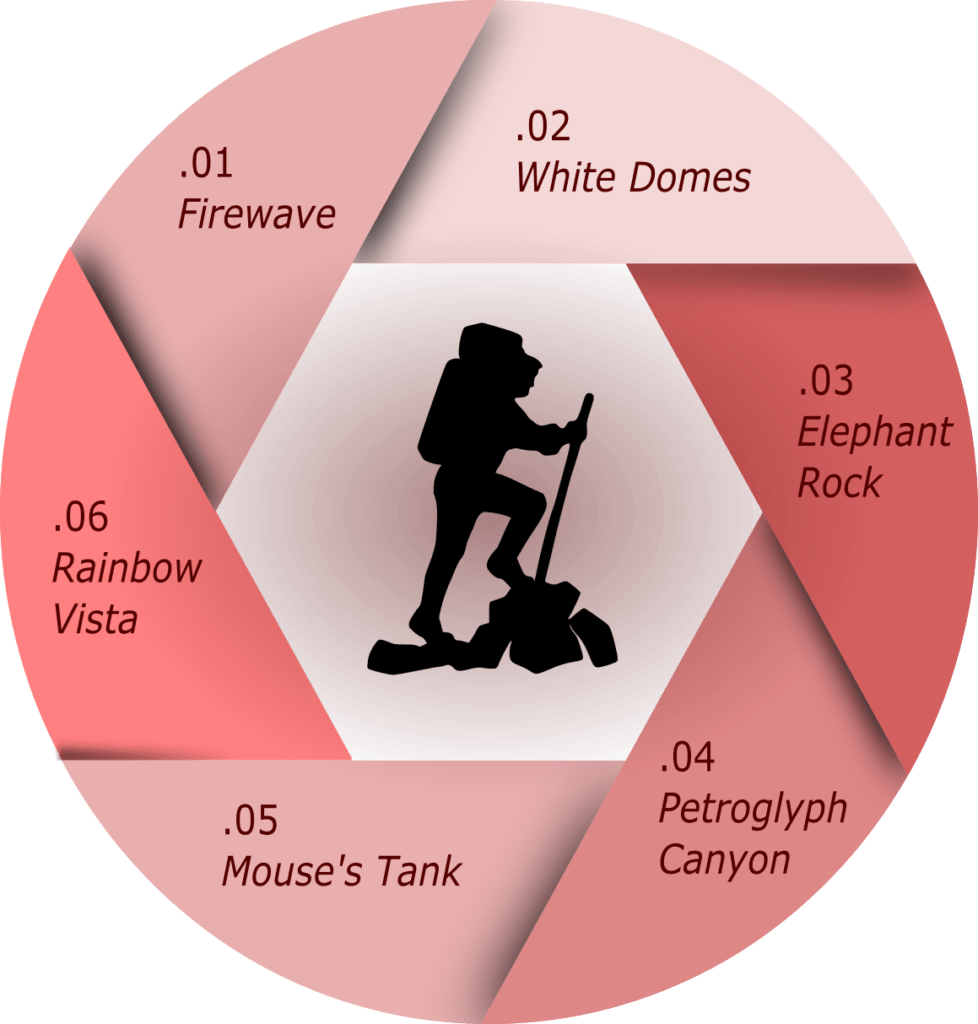 Whatever you decide, it's worth a trip from the hustle and bustle of the big city to see a slice of this wild and nearly untouched wilderness.
More information for your trip to the Valley of Fire
More activities around Las Vegas