As a Vegas local, we get asked a lot about our best tips and tricks for making an unforgettable trip.
If you're visiting Vegas for the first time, you'll want to read this first:
Money saving tips
Get a player's card to earn rewards at your favorite hotel. Use this card for everything you can…restaurants, drinks, gambling, shows. You'll be surprised how quickly you can earn free comps (free room nights, resorts fees, shows, dinners, etc.) To maximize your rewards, stick to one brand or choose a chain such as Caesars or MGM properties and stick to their family of properties.
Bring cash with you to Vegas, ATMs in casinos charge an arm and a leg.
Get your drinks and snacks from CVS, Walgreens, Target, ABC or delivery from Walmart.
Bring a swimsuit from home.
Check online in chat rooms/reddit to see if your favorite show might be cheaper onsite vs reserving in advance.
If you're looking to save a little cash, try lunch at your favorite fancy restaurant rather than dinner.
Groupon is a great resource for discounts.
The MyVegas app is a great way to earn discounts in the area if you're from out of town and you spend enough time playing before you arrive.
Be careful whenever anyone on the street offers you a "sample." It could be a face cream, a CD, beads, tickets, 2 for 1 drink tickets, etc. They are trying to sell you something and they are VERY good at their job. You're likely going to end up paying far more for that item then you should. Just move past these people quickly and don't make eye contact.
They didn't build billion-dollar casinos because people consistently "beat the house." Know your limit when gambling.
Try things you've never done before
Get off the Vegas strip
There are so many activities to see and do off the strip. Try renting a car and checking out these fabulous places: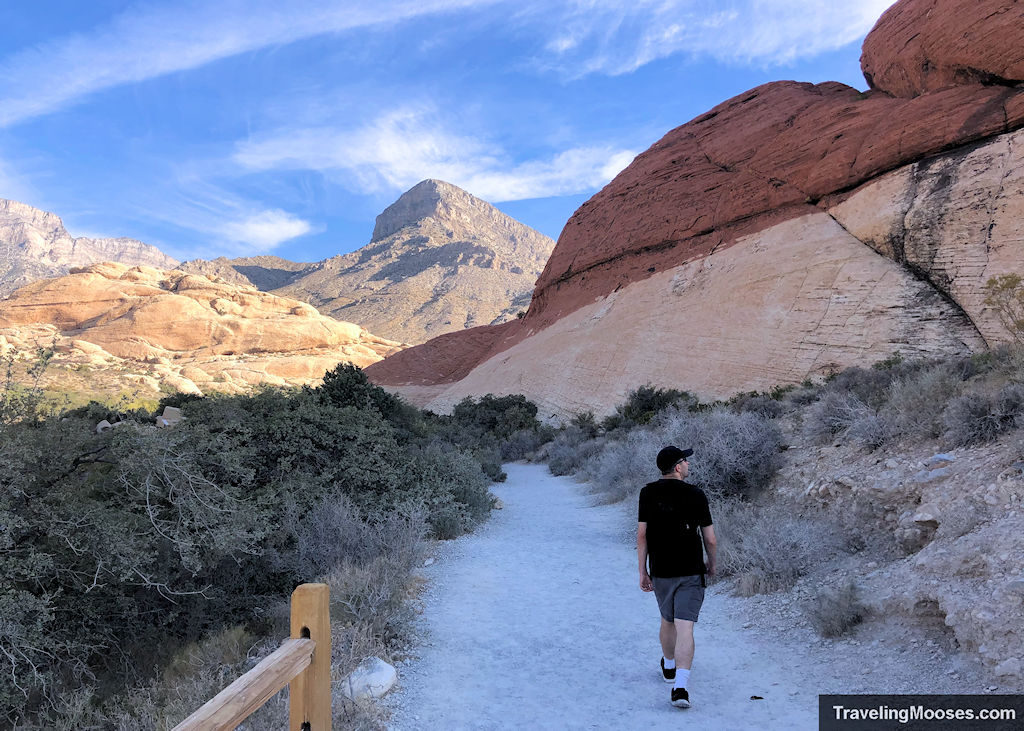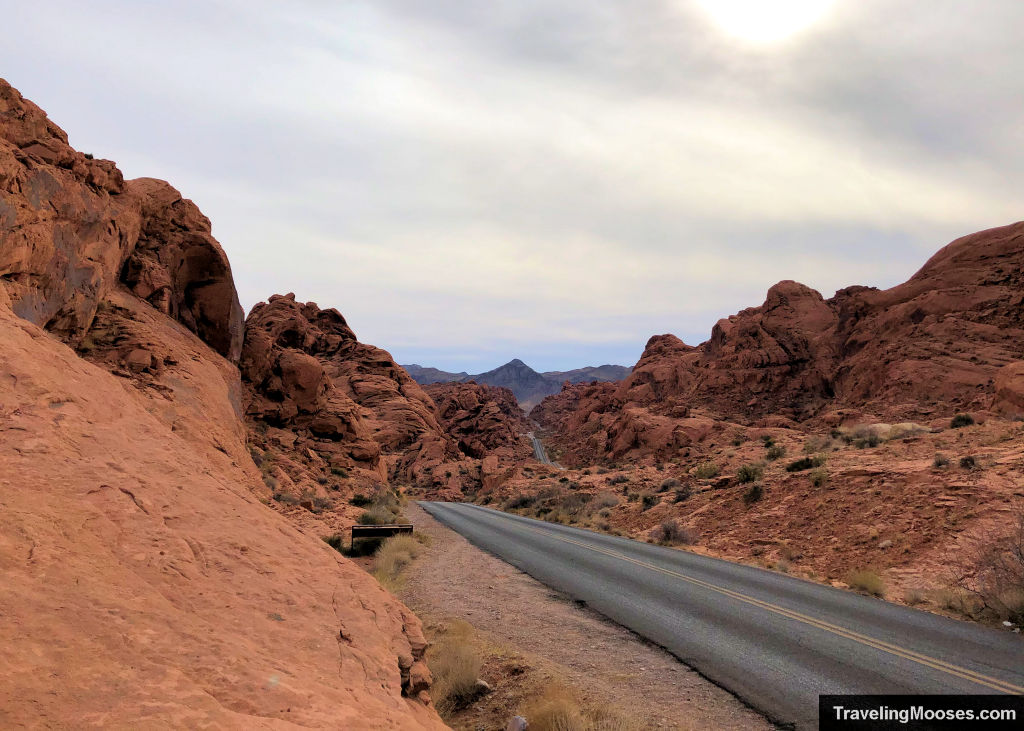 Hotel tips
Check with your hotel to see if they have a coffee maker in the room or bring a mini-Keurig with you if need your daily fix. Coffee is expensive and lines are long.
Bring a collapsible cooler for your room, many don't have fridges or they're filled with expensive snacks on a sensor. If you move the snacks, breathe on them or even glance at them wrong (ok just kidding on that last part), you'll be charged.
You can try the "$20 trick" (with inflation we feel like it should be at least double that) to get an upgrade when you check-in.  The traditional $20 trick is to slip a twenty-dollar bill in between your driver's license and credit card when you check in and ask for an upgrade.  This "trick" works to varying degrees at different hotels.  We prefer asking if there are any upgrades and tipping upon success or just paying the increase in room rates if we want to ensure the best room.  If they end up keeping your $20 without an upgrade, then you've just made and lost your first Las Vegas wager.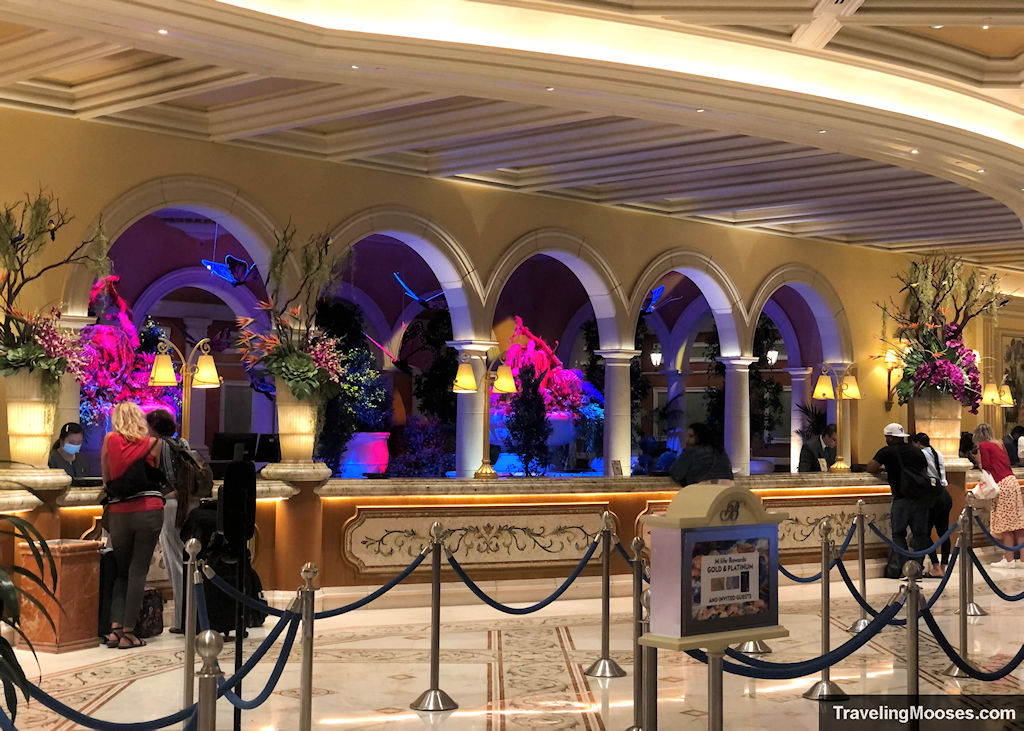 Make sure you utilize your hotel safe when you're out and always deadbolt your hotel room door when you're inside.  We opt to restrict housekeeping from coming in the room at all when we stay. We feel better about having less opportunities for anyone being in our room.
You can store your luggage with the bell hop if your room isn't ready or if you have to check out early and your flight is late at night.  Be sure to tip them!
Take a picture of your room number in case you forget which room is yours.  You don't want to carry around the little cardboard holder with your room number on it in case someone steals it or you drop it.
If you're worried about Bed Bugs, store your luggage on a luggage rack off the floor or in the bathroom (on the tile).  It's always a good practice to check out around the headboard area and sheets when you get there for signs of infestations.
Getting around / transportation tips
Distances are further than they look. Seriously, it's not that close. "But I can see it, it's right there!" Really, it isn't. Plan accordingly. Take a bus, an uber, the monorail, something, anything.
See above, distances are further than they look. Bring comfy shoes (preferably flats or sneakers that are already broken in.)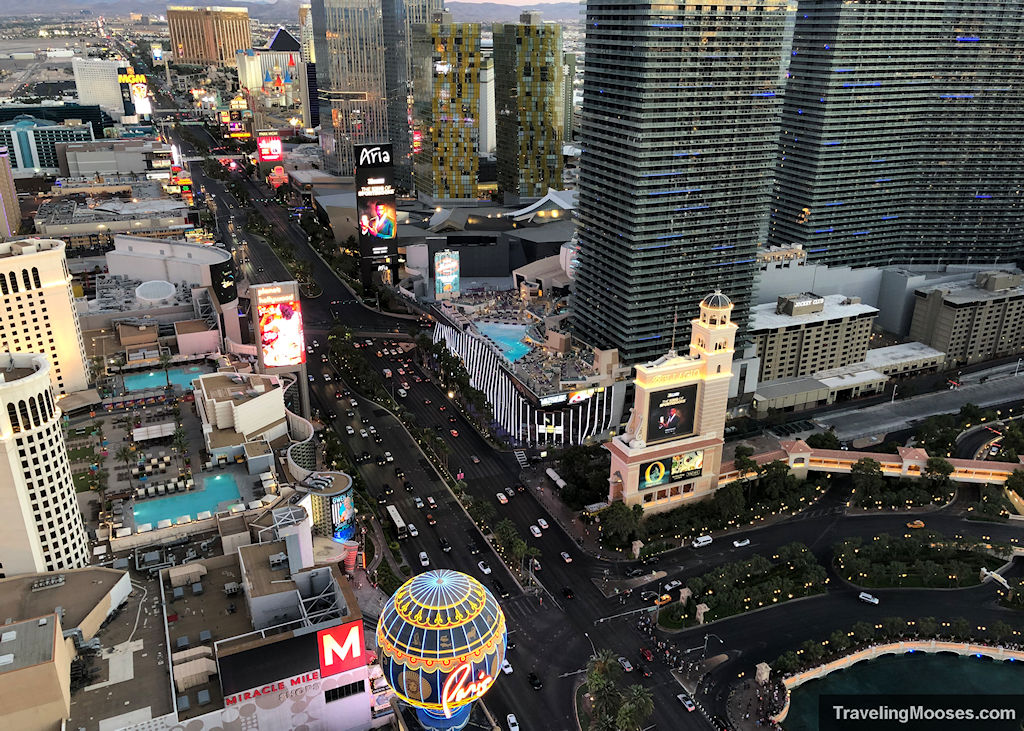 The monorail is great, but it leaves you far from the strip. Be prepared to wind your way through a giant casino to get where you're going.
Make sure you know where the restaurant is at in the casino you're going to… often times they are tough to find and you might miss your reservations.
Uber / Lyft are usually more affordable than a taxi. Taxi's do have flat rates to reach certain areas of the strip. If Uber / Lyft are under surge pricing, either wait a few minutes and try again, or take a taxi. There are also some great limo companies that will take you to see the Welcome to Las Vegas sign and a quick stop at a liquor store before heading to your hotel.
Always compare pricing for Uber / Lyft if you want to use them for transportation around the strip. Sometimes hopping in a taxi in front of the hotel is a faster option, but may cost more. A less expensive, but slower transportation option is the Duece Bus (dedicated to the strip), or the traditional Las Vegas system, the RTC.
Packing tips / special things to bring
Bring sunglasses, a hat and sunscreen.
Bring a watch as casinos never have clocks and using your smart phone at the gaming tables isn't allowed.
Bring a light jacket / sweater as the casinos crank up the AC in the summer months.
Chapstick! Need we say more? This is a must have in the desert.
Saline nose spray. Even if you're not prone to getting nose bleeds, the desert air has a way of sneaking up on unsuspecting tourists. Same for eye drops.
We always bring a pain killer (Tylenol or Motrin) and salt pills (or Gatorade), to help combat hang overs and dehydration.
Portable humidifier for your room. Some go to an extreme of bringing a portable humidifier for their room. It's probably a little overkill for a few days in Vegas, but did we mention the desert is a dry place?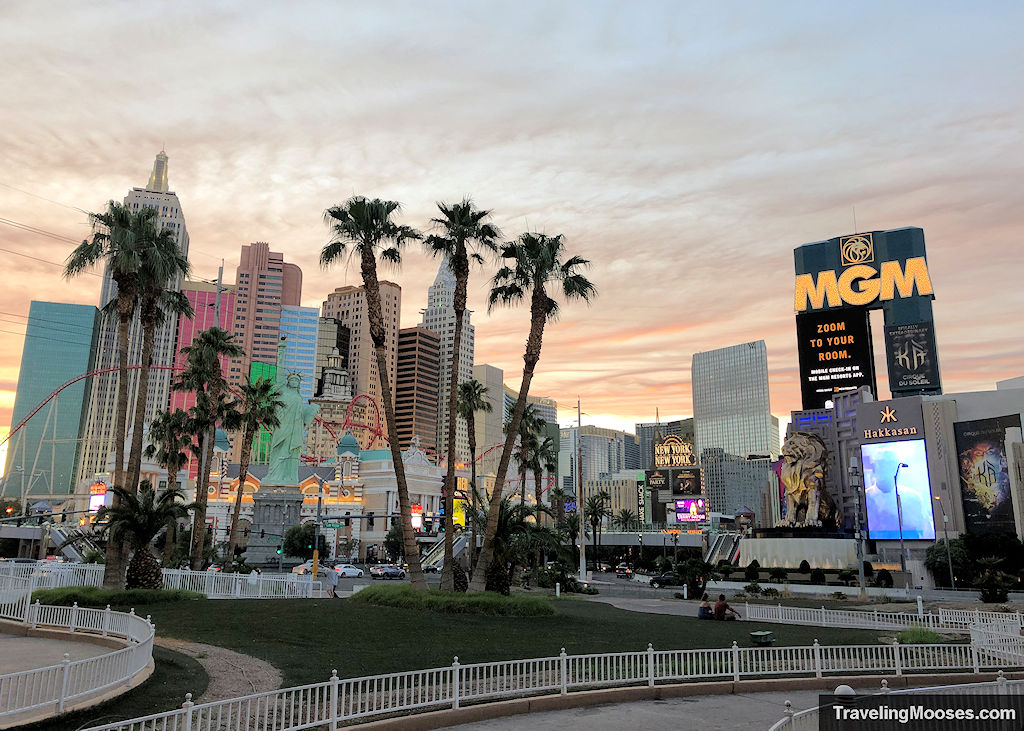 What to wear
In the summer, prepare for hot temperatures.
Shorts, summer dresses, t-shirts, comfy shoes, hats, etc.
A light jacket for inside casinos or other venues. We love our AC here!
In the winter, prepare for cold temperatures.
Long pants, jackets, sweatshirts, hats, gloves.
Footwear
If you're planning on wearing heels, it's a good idea to bring a pair of comfy flats in your handbag to wear for long distances and then switch for a club or dinner. Seriously, skip the stilettos, you won't regret it.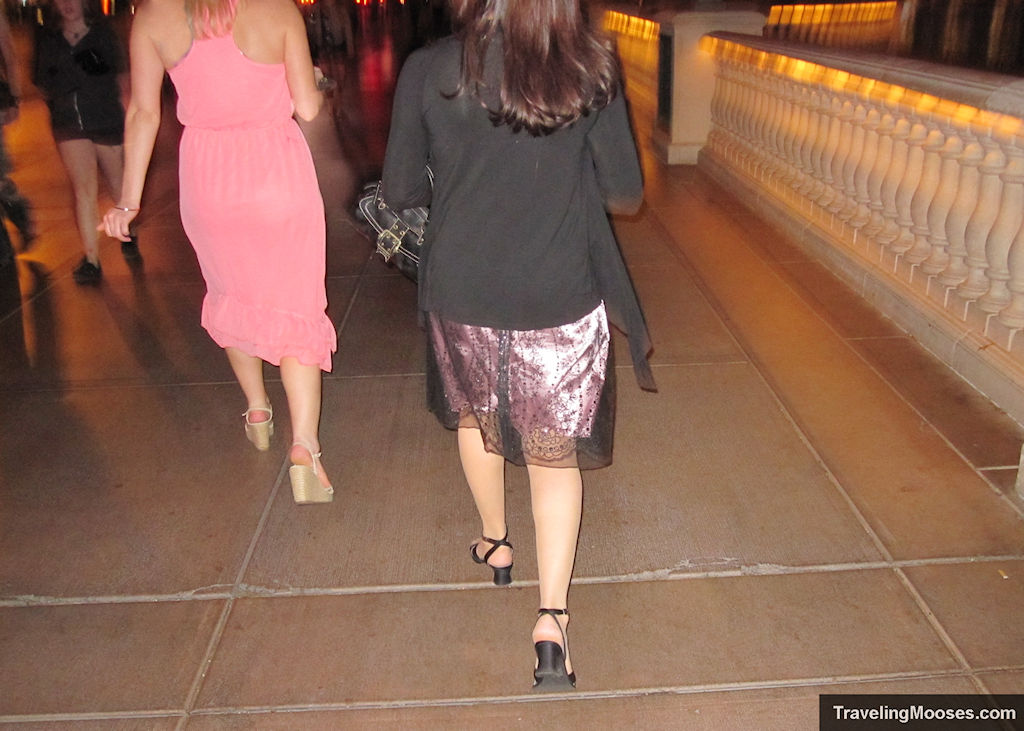 It's a good idea to check with the night club or restaurant as to what the dress code is. Many places won't let you in unless you're wearing proper attire.
For example, here's a list of common things you can't wear in a nightclub:
Baggy Jeans
Sports hats
Tennis shoes.
Shorts / Cutoffs
Capris
Jerseys
Beanies
If you're interested in checking out a Vegas Night Club, here's a great resource.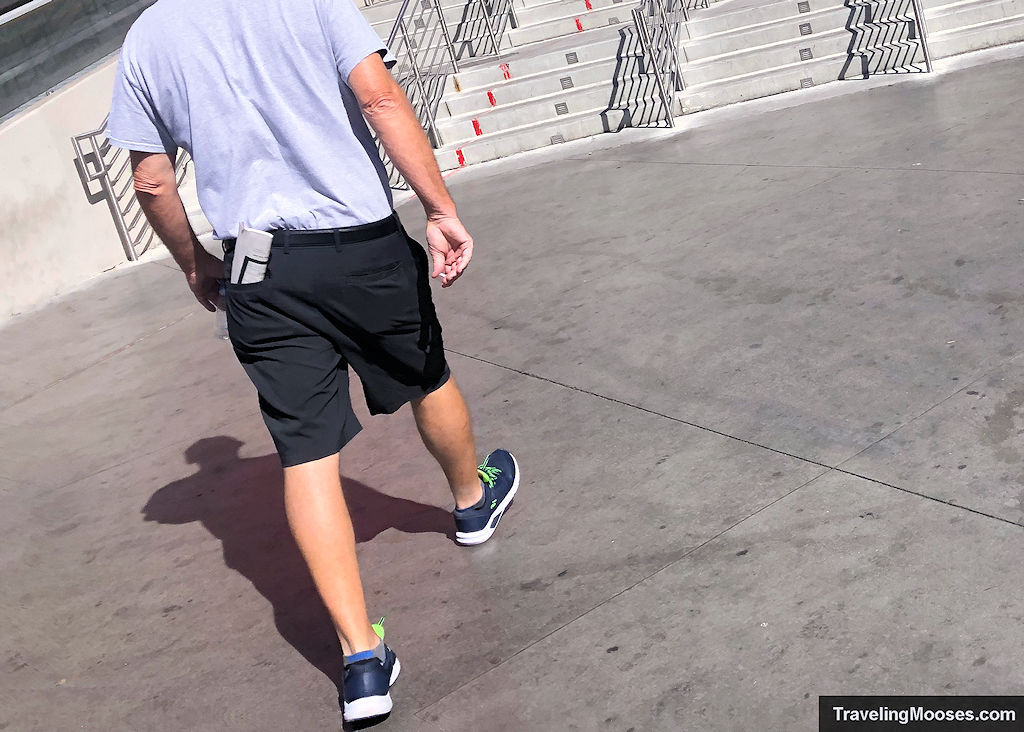 Bags / Purses
Millions of people visit Vegas every year and few have issues with crime. However, there are opportunists on the street that engage in pick-pocketing and theft. It is best to conceal valuables in a theft proof bag, or zipped deep in a front pocket.
My favorite thing to do is wear a thin zipped belt pack under my shirt. Yes, it's a little annoying to lift up my shirt and take out my phone for a quick snap or grab my credit card. But it's one less thing for me to worry about.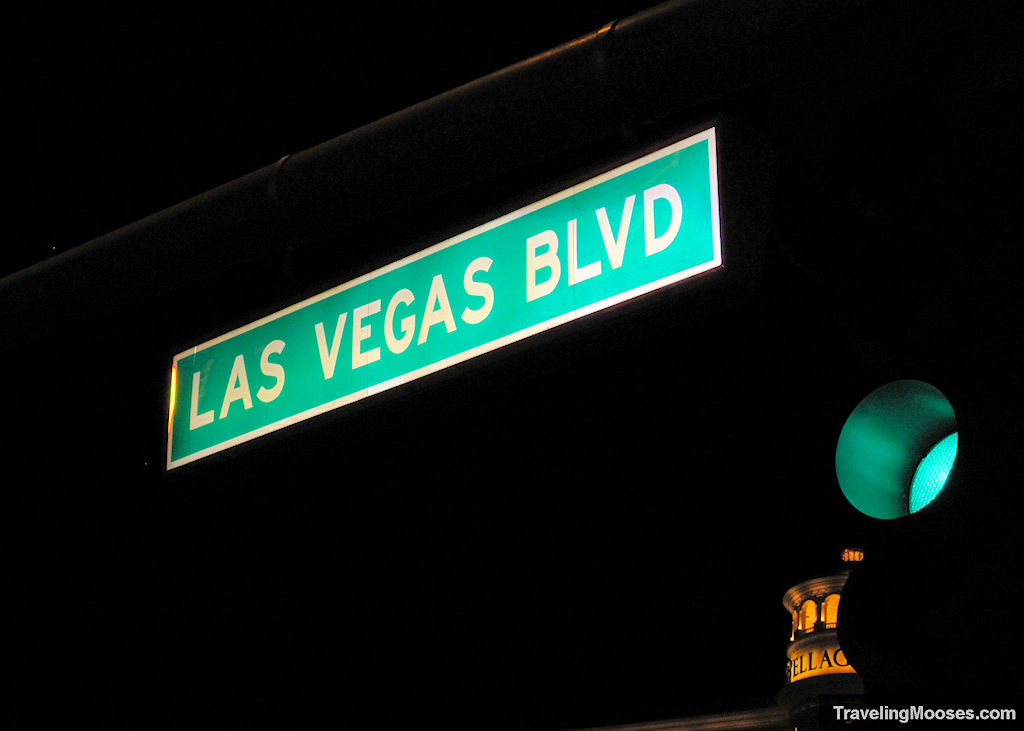 Miscellaneous
Tip your waitress for faster drink service. This may sound like a no brainer, but many people don't tip or tip cheaply while gaming. If you want to make sure your server comes back, be generous. Most of the time $5 upfront and $1-2 each drink thereafter will keep them coming back regularly. It doesn't hurt to ask when shift change is to make sure your server will be around during your visit.
Vegas is a marathon not a sprint. Take it easy on your first night if you're in town for a few days, especially with time zone changes.
Stay hydrated, it's dry in the desert. Consider drinking a glass of water after every alcoholic beverage you consume. And don't forget extra moisturizer for your face and hands.
Showgirl pictures on the strip are not free, however they are only allowed to take tips, and not set prices (state law) so be firm with what you're willing to pay. Also keep in mind it's generally cheaper to negotiate a price up front.
If you fall for the timeshare presentations, just beware, you've likely just lost at least half a day of your vacation.
Reservations are recommended for many restaurants… plan ahead as lines can be long. Don't be afraid to call the restaurant if nothing is showing up online. Often times they hold back some of their seating for guests that call in.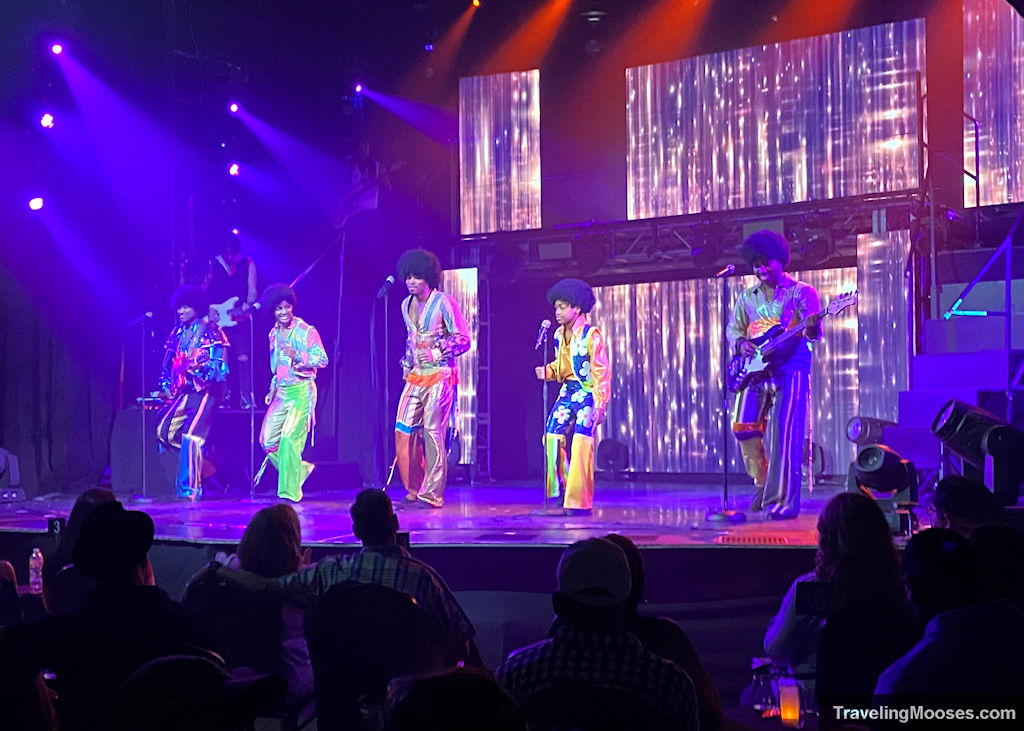 Reservations for shows are also recommended if you have your heart set on a certain show. If you want to gamble and get discounts, you may get lucky on the day of with cheaper pricing on less popular shows.
Renting a car is a must if you want to see things beyond the strip.
Don't over plan your trip! Vegas wasn't built in a day and you shouldn't try to pack too much into your trip.
If you rent a car, be sure to take a picture of where you park. The parking garages are huge.
Resort fees suck, but they are what they are. If you gamble enough, you may be able to get them waived when you check out.
Lastly, HAVE FUN!!! Vegas is an amazing place with something for everyone. Kick back, relax and enjoy all Vegas has to offer.