Located just under 5 miles into the scenic loop of Red Rock Canyon National Conservation Area, the High Point Overlook is a quick stop you surely won't want to miss.
The overlook rests at 4,780 feet, which is the highest point you can drive to in the park. Whether you want to stretch your legs, snap some beautiful photos, or soak in the scenery, this overlook is always a favorite stop.
High Point Overlook Quick Facts
| | |
| --- | --- |
| Location | High Point Overlook, Las Vegas, NV 89161 |
| GPS Coordinates | 36.170905803995346, -115.46616142414717 |
| Distance from fee station | 4.5 miles |
| Elevation | 4,780 feet |
| Average Time | < 30 minutes |
| Restrooms | Not available |
| Bike Rack | Yes |
| Trash receptacle | Yes |
| Rating | 5 Mooses |
| | |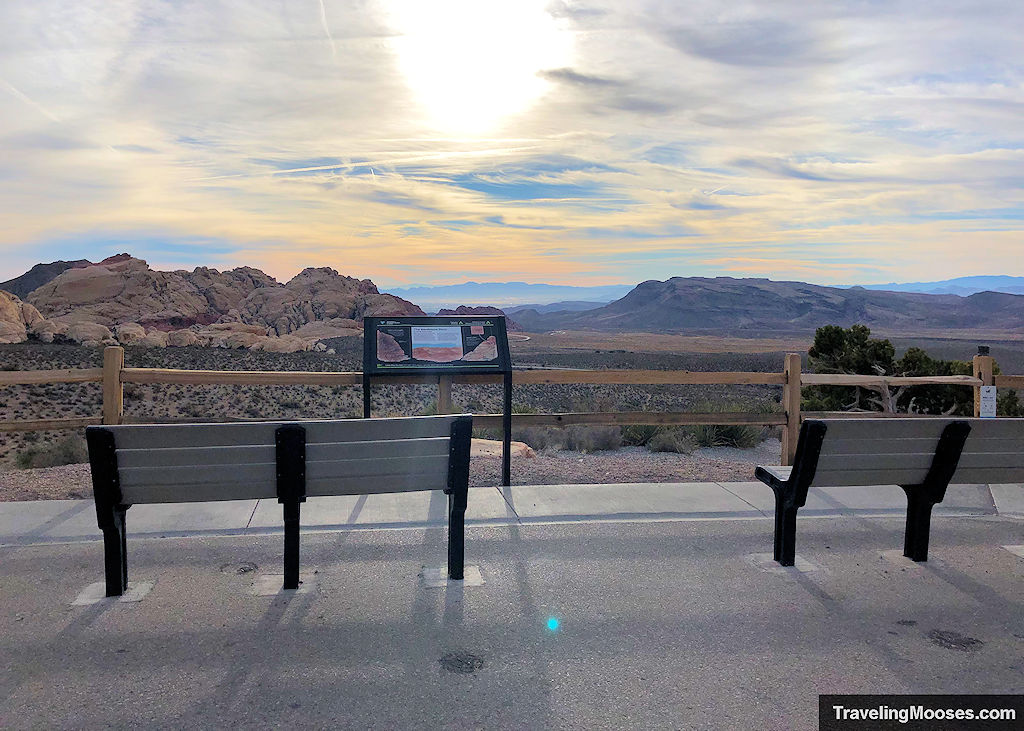 What to expect at High Point Overlook
We've been to Red Rock Canyon too many times to count, and one place we like to stop, as well bring all our guests, is High Point Overlook.
It's an amazing vantage right off the scenic loop that lets you see the entire Red Rock Canyon valley.
The best part? It's just steps from your car.
Related: Watch this stunning winter timelapse video of the canyon
The small parking area is located on the left-hand side of the scenic loop and has sweeping views of the entire park. You can see Turtlehead Peak to the northeast, Calico Hills to the east, and the Rainbow Wilderness to the southwest.
It's a quick stop along your Red Rock Canyon journey, with a huge payoff!
Related: If you're up for a fun and challenging (not too challenging) hike, visit the park again and take the trek up Turtlehead Peak.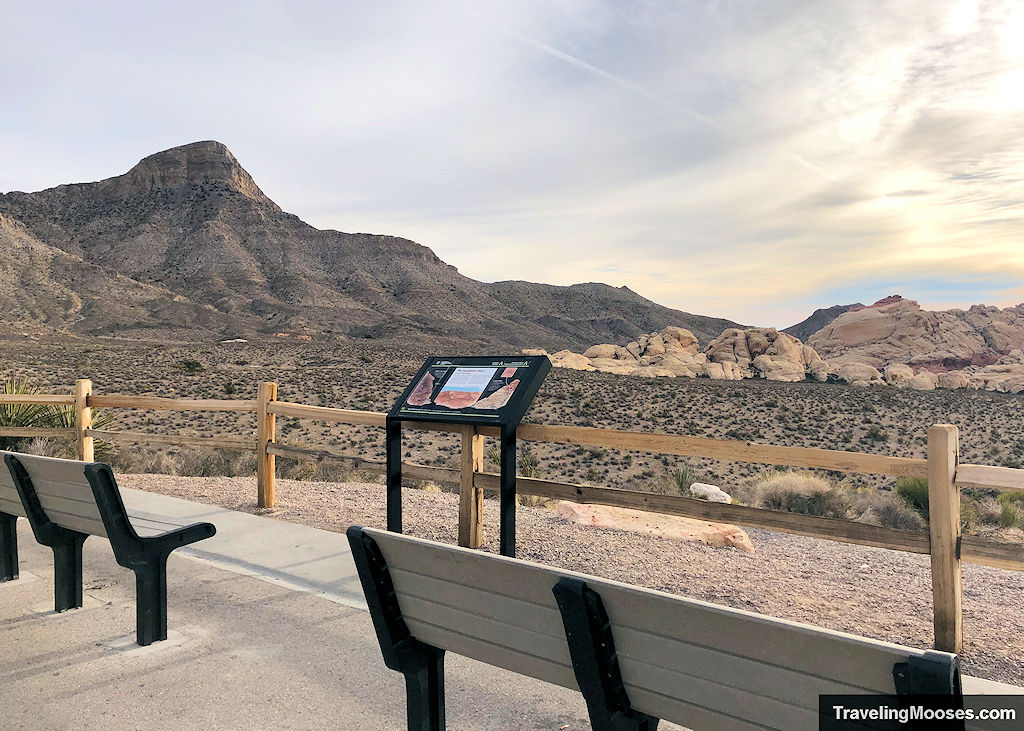 Notable landmarks seen from High Point Overlook
North – La Madre Mountains
Northwest – White Rock Hills
Northeast – Turtlehead Peak
East – Calico Hills
Southwest – Mount Wilson and Bridge Mountain
Southeast – Blue Diamond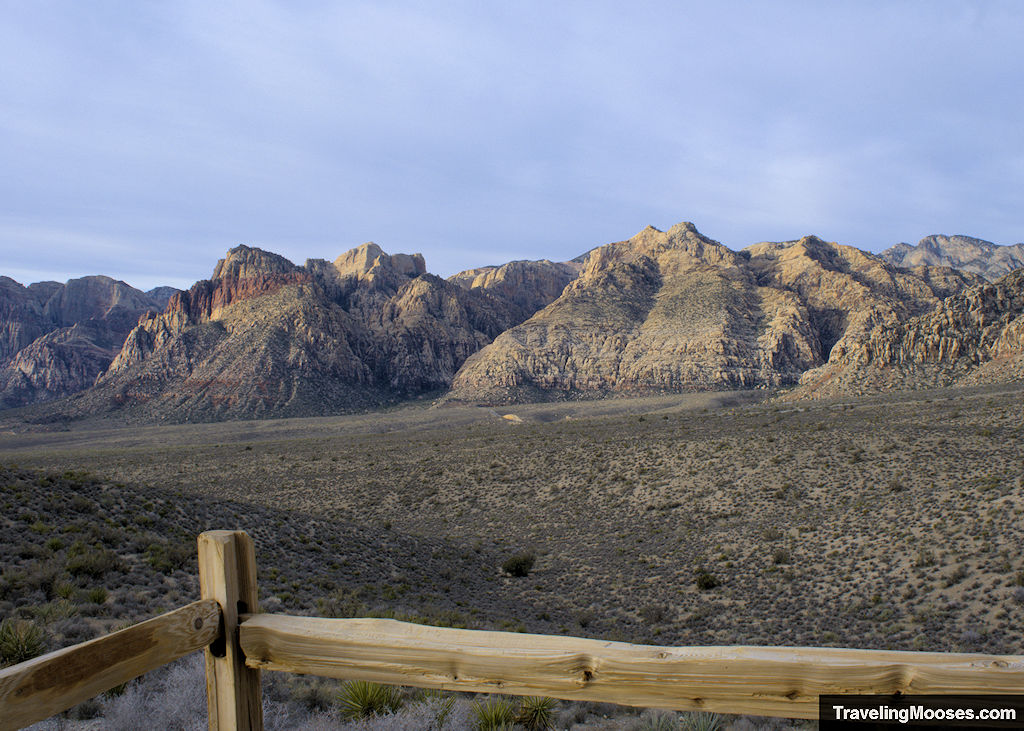 Know before you go:
The High Point Overlook is located within the Red Rock Canyon National Conservation Area boundary, and requires a fee to enter the park.  A $20 day pass (pricing subject to change) or an America the Beautiful Pass is required for entry.  Additionally, during high season, you'll need to get a reservation to enter the park during high season (Oct 1 – May 31).  Alternatively, you can enter the park before 8 a.m. to avoid reservations, but you'll still need a pass (which can be purchased onsite).  Reservations can be made at recreation.gov.
As you are driving on the scenic loop, be sure to obey the speed limit signs and watch out for bikers!  The parking lot for the overlook will sneak up on you as you come around a corner and be located to your left. 
With only 17 parking spots, along with two large vehicle spots (campers or tour buses), the lot can get full on a busy weekend.  However, we have found that most people don't stay too long, and if you're patient, you'll snag a spot.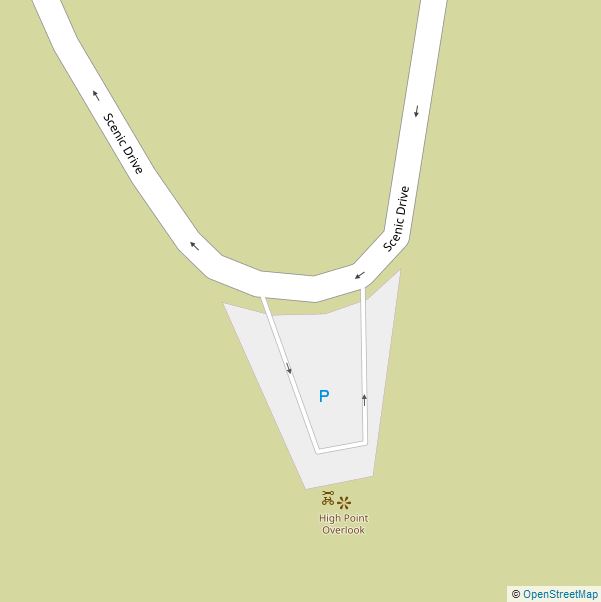 Should you visit the High Point Overlook?
Rating: 5.0 Mooses


What we like:
This is easily one of the best (and quickest) vantages to stop at in Red Rock Canyon. It makes for a perfect stop on your 1-day tour.
There are plenty of informational sign boards to learn about the area.
Everyone we bring to the area loves it.
What we don't like:
It can get busy on weekends, but it's worth the wait.
There's no shade or picnic benches at this location. If you'd like a picnic area, continue down the scenic loop drive to the Willows Spring picnic area. While you're there, you can check out the Petroglyph Wall Trail (a short 0.2-mile round trip hike).
If you're looking for more ideas for your visit to Red Rock Canyon, check out our 1-day itinerary in the park.
More Information for your trip to Red Rock Canyon
You might also like: