When you think of Las Vegas, snow is likely the furthest thing from your mind. Yet, on occasion, a dusting of snow falls on sin city and turns everything in a winter wonderland.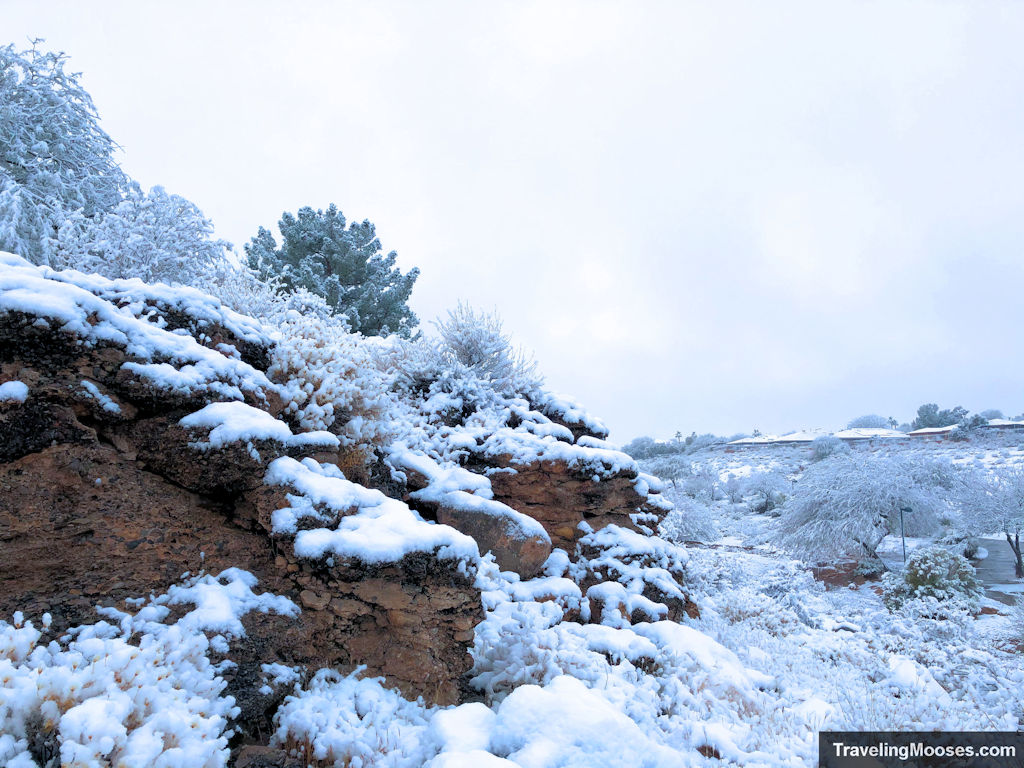 Las Vegas stretches for ~136 square miles in a basin on the floor of the Mojave Desert. Surrounded by mountains on all sides, the sprawling city encompasses a wide variety of neighborhoods and changing elevations. The elevation at the airport clocks in at 2,181′ whereby the suburb of Summerlin just 16 miles away clocks in around 3,500.
When we moved to Vegas just 5 months ago, the last thing we expected to wake up to in 2021 was a wintery wonderland outside our door.
Snow had arrived in Summerlin!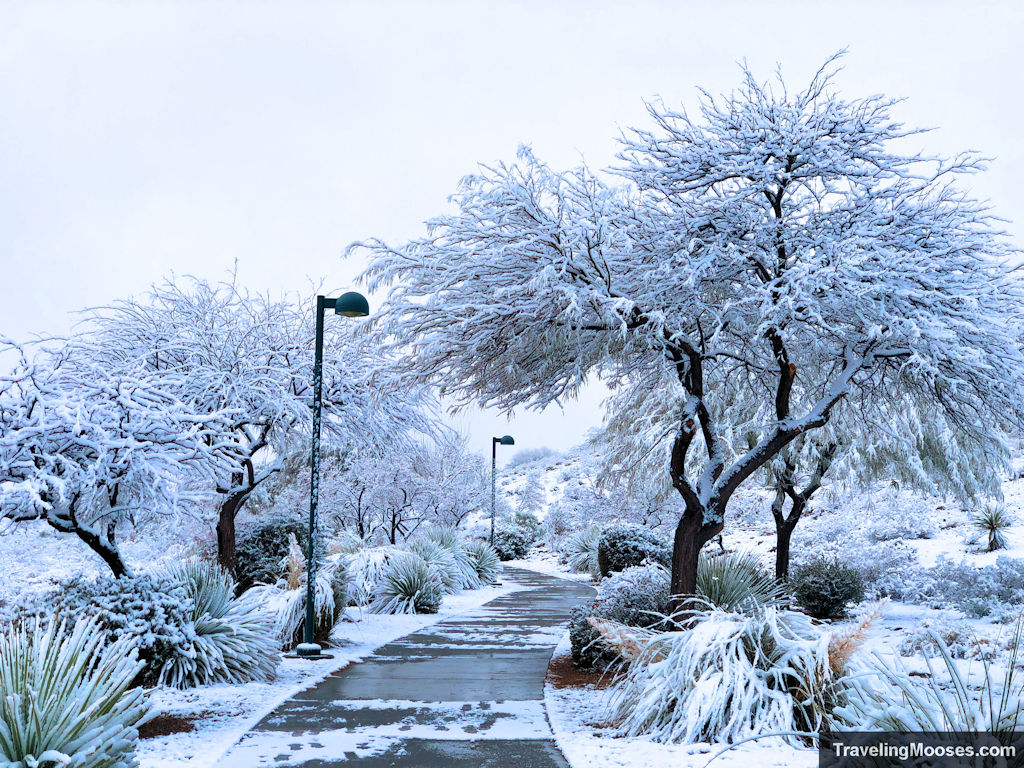 Excitedly, we dug out the winter clothes and warm gloves and went out into the cold to frolic in the snow.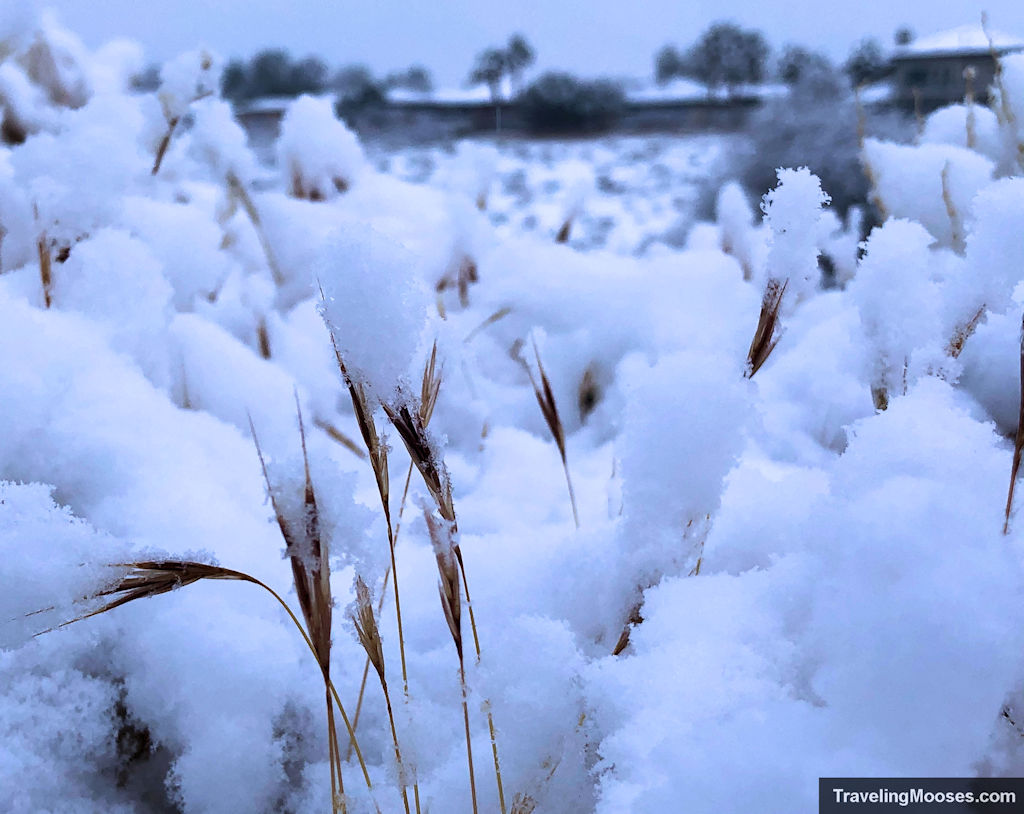 The grasses were covered, the palm trees most assuredly chattering under the soft white flakes.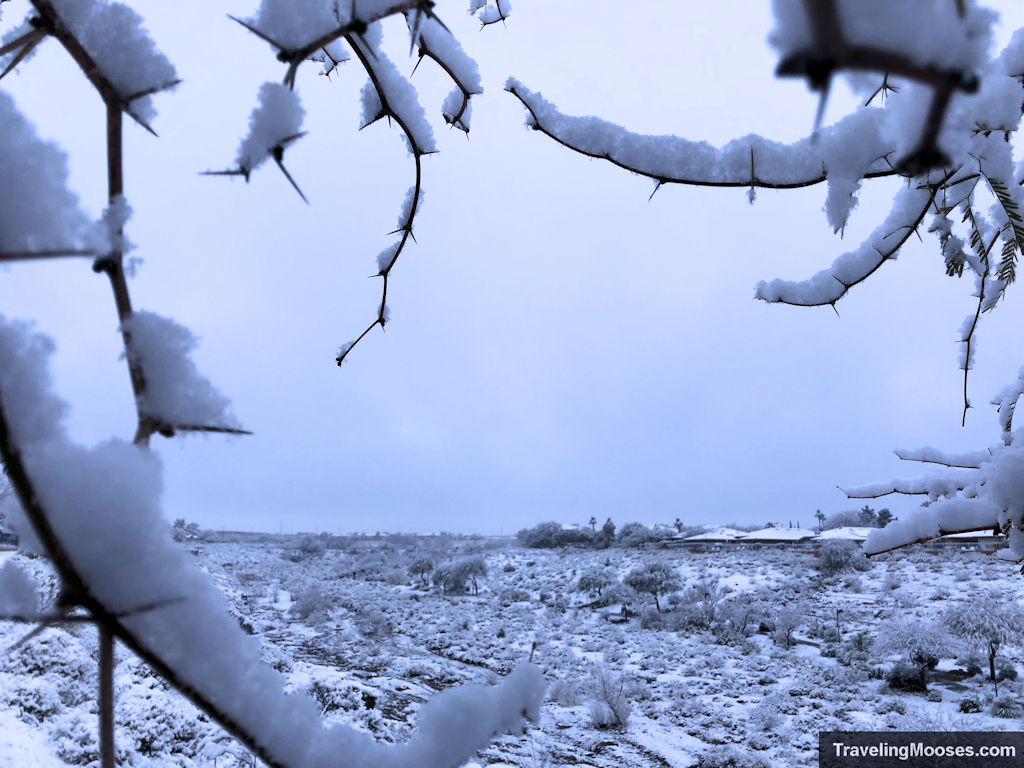 Alas, in the desert, the snow didn't stay around long. By the early afternoon, the snow had disappeared from the streets. The palm trees went back to swaying in the sun and if we hadn't seen it with our own eyes, we never would have believed it was ever there.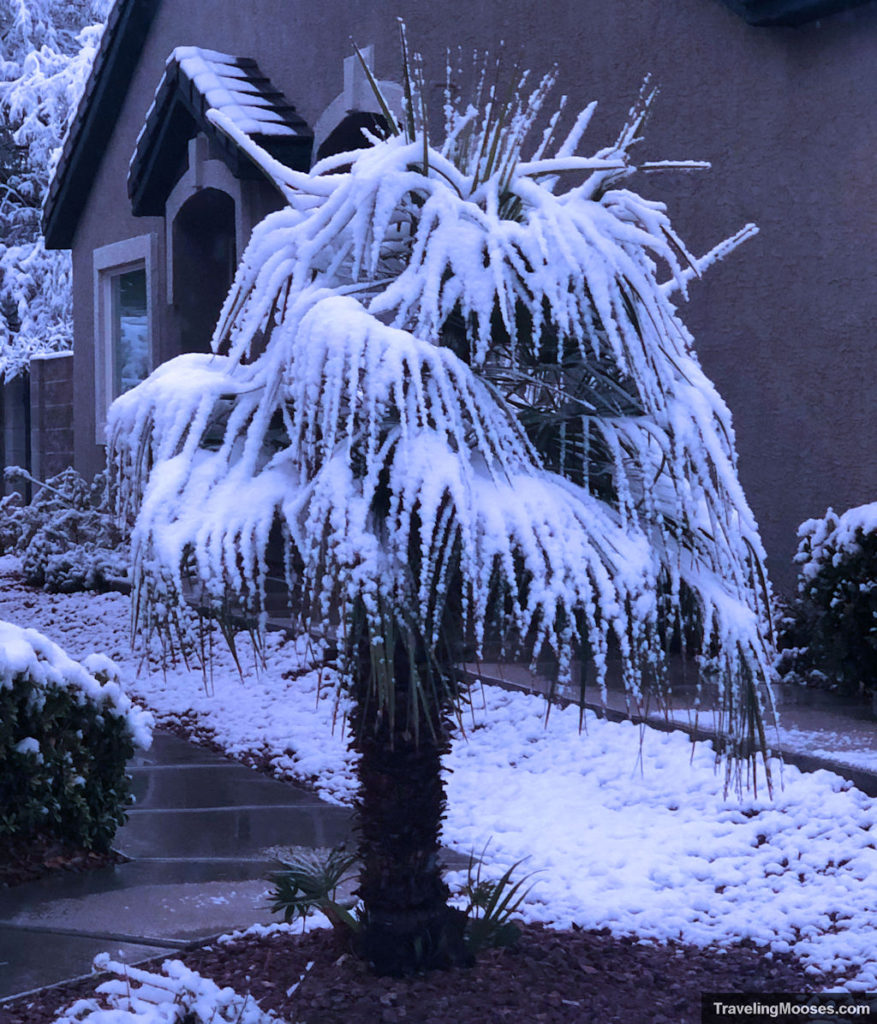 You might also like