If you're enjoying this content, please share :-)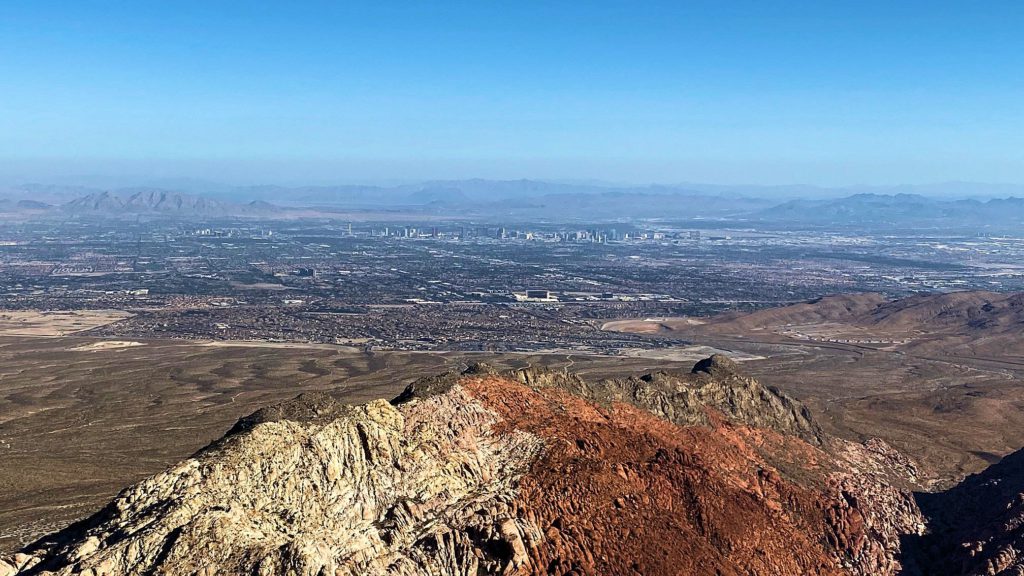 In this guide, I cover all the frequently asked questions about Red Rock Canyon.
What is the Red Rock Canyon National Conservation Area in Nevada known for?
The Preserve was originally designated by the Bureau of Land Management in 1967. In 1990, it was officially changed to a National Conservation Area. The Canyon area is known for it's abundant wildlife, sweeping views and contains a wide variety of hiking and rock climbing opportunities. Visitors can bike the 13-mile scenic drive, hike up a mountain or enjoy the beautiful red rocks that dot the natural landscape. Only a quick 30 minute drive from the Las Vegas Strip, this Conversation Area is visited by over 2,000,000 visitors a year.
What is the address of Red Rock Canyon?
1000 Scenic Loop Dr, Las Vegas, NV 89161
Is there a fee to enter Red Rock Canyon?
Yes.
You may purchase a day-pass ($15) to enter the park or purchase an annual pass ($30). The America the Beautiful Pass also works here. Reservations are now required for entrance into the park between November 3 and May 30th (after 8AM). Reservations can be made here.
How long does it take to drive through Red Rock Canyon?
The park includes a one-way scenic route of 13 miles. The speed limit is 25 miles per hour and can be driven through in less than 30 minutes (depending on how long you stop to enjoy the scenery.)
How far is Red Rock Canyon from Las Vegas?
Red Rock Canyon is located approx 23 miles from the Vegas Strip. It takes around 30 minutes to drive there.
Is there a visitor center at Red Rock Canyon?
Yes. Unfortunately the visitor center is currently closed due to Covid, however, the Elements Gift Shop is open daily from 8am – 4pm. Be sure to check out the visitor information page for changes to park openings.
What is the elevation of Red Rock Canyon?
The visitor center at Red Rock Canyon is 3,720 feet. The highest point in the park clocks in at 8,154 feet, which is the summit of La Madre Mountain.
What animals live in Red Rock Canyon?
There are many types of animals found in the Red Rock Canyon area.
Antelope Ground Squirrel
Jackrabbit
Bobcats
Coyotes
Fox
Wild Burro
Mountain Lions
Bighorn Sheep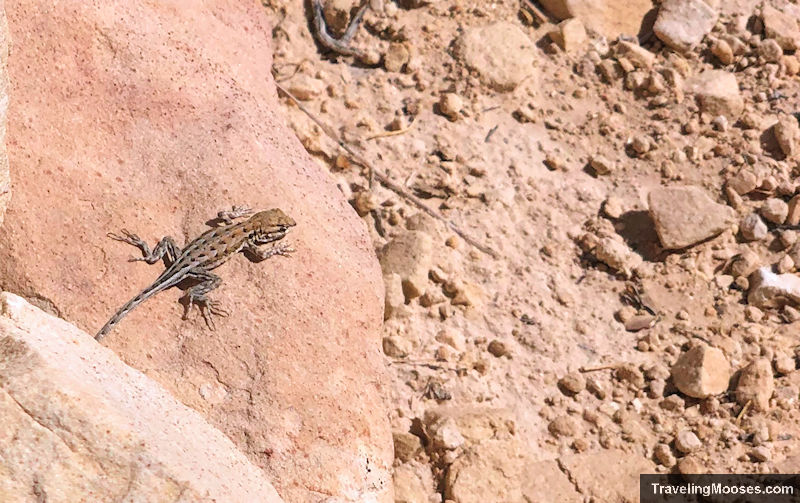 If you're looking for more than just mammals, you can also find a wide variety of amphibians and reptiles.
Desert Tortoise
Red Racer Snake
California King Snake
Western Banded Gecko
Western Fence Lizards
Mojave Green Rattlesnake
Desert Iguanas
Variety of Spiders
What is the weather like in the Red Rock Canyon?
The weather varies widely throughout the year. The hottest months are June, July & August. With a higher elevation than Las Vegas, the temperatures are far less than some of the surrounding areas.
| Category | Avg. Annual Temperature |
| --- | --- |
| Avg High Temperature | 68.6 |
| Avg Low Temperature | 44.8 |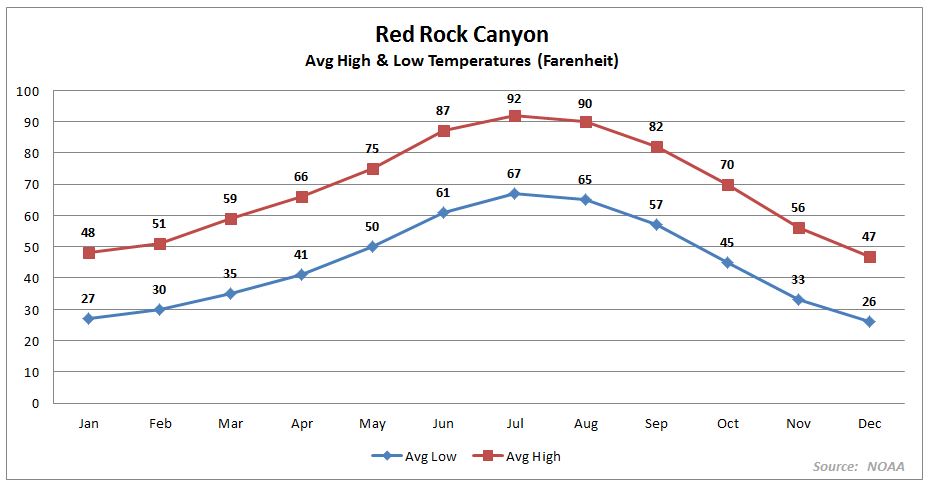 Can I use a drone at Red Rock Canyon?
Yes!
Drones are allowed for recreational purposes only in the Red Rock Canyon area. Be respectful of other visitors and wildlife.
Drones are not allowed at the La Madre Mountain or Rainbow Mountain Wilderness Areas.
More Information for your trip to Red Rock Canyon
You might also like:
The information contained on this website is for entertainment purposes only and references only opinions of the author. Nothing contained within should be considered professional advice, including but not limited to, health, safety, financial, legal, or psychological advice.
If you're enjoying this content, please share :-)