If you're enjoying this content, please share :-)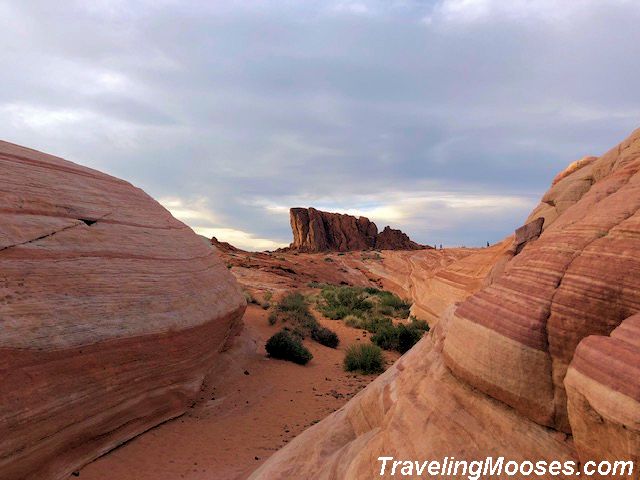 Fire Wave Trail at a Glance
| | |
| --- | --- |
| Round Trip Mileage | 1.2 miles |
| Elevation Gain | 236 feet |
| Average Time | 1-2 hours |
| Difficulty | Easy |
| Entrance Fees | State Park Fee ($10 per vehicle, Note if the booth is closed then you need exact change cash only, otherwise they accept credit cards). |
| Rating | 5.0 Mooses |
| Our Hike | Approx 1.5 hours for hike including pictures |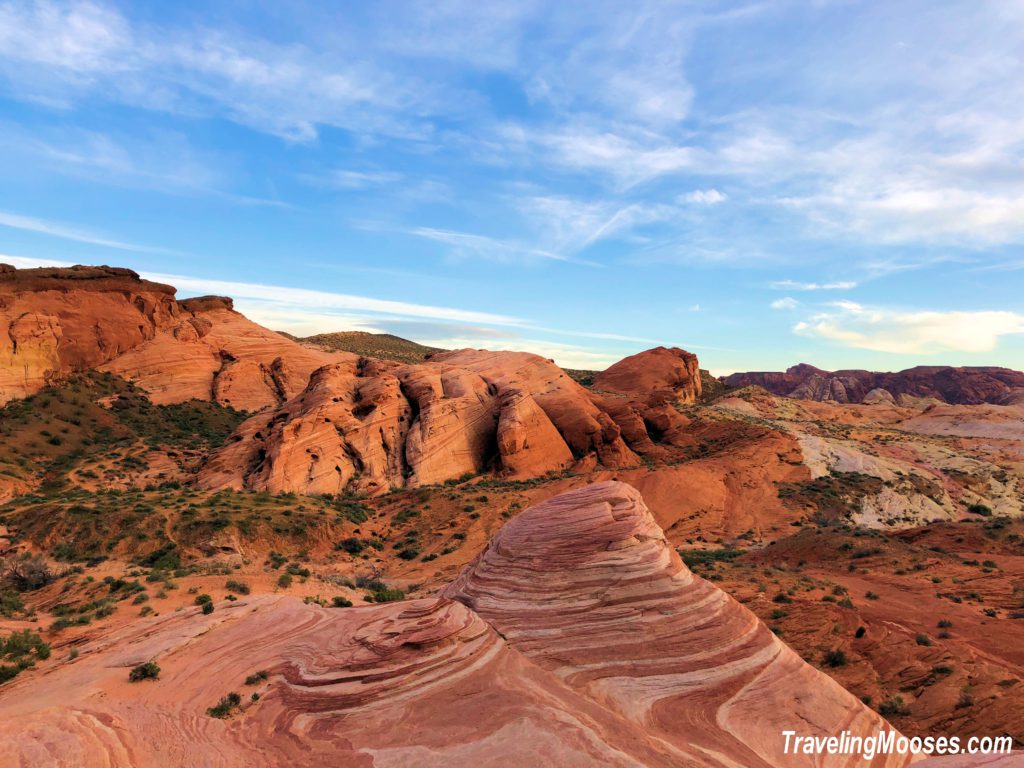 How to get to the Fire Wave Trailhead
For details on how to get to the Valley of Fire, check out this guide of FAQs.
Once you arrive at the park, it's easy to get to the trailhead. The Fire Wave trailhead is relatively new and isn't listed in every guidebook. You can find it by driving into the park and turning left on Mouses's Tank Road (if you enter from the west part of the Park – this is most common when coming from Las Vegas). Follow signs that guide you towards "White Domes."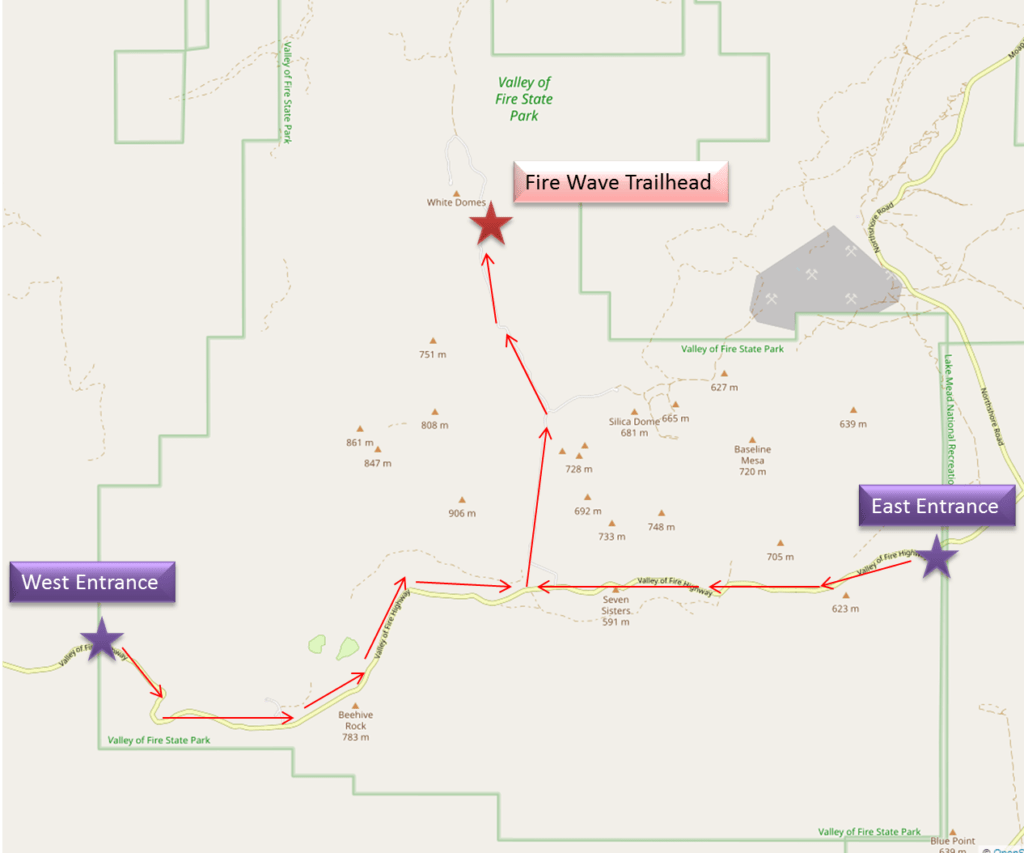 You'll drive through the most scenic part of the park. You'll want to drive as slow as you can (without disrupting the flow of traffic), to take in the magnificent sights. After driving past multiple parking lots, you'll see a parking lot on the right about 1.5 miles up the road. There are several lots if it's busy (and it does get busy) that you could stop at and walk to the trailhead in a pinch.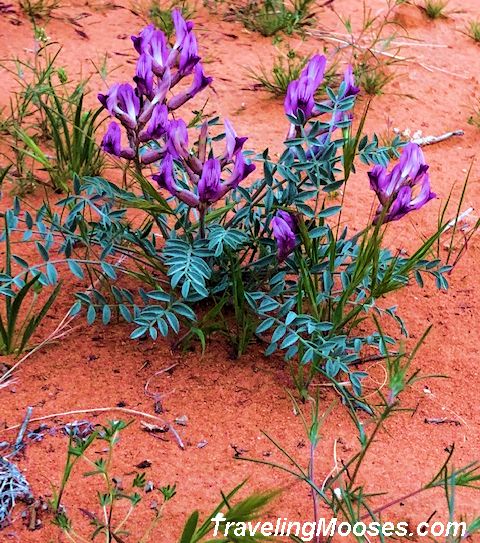 Know before you go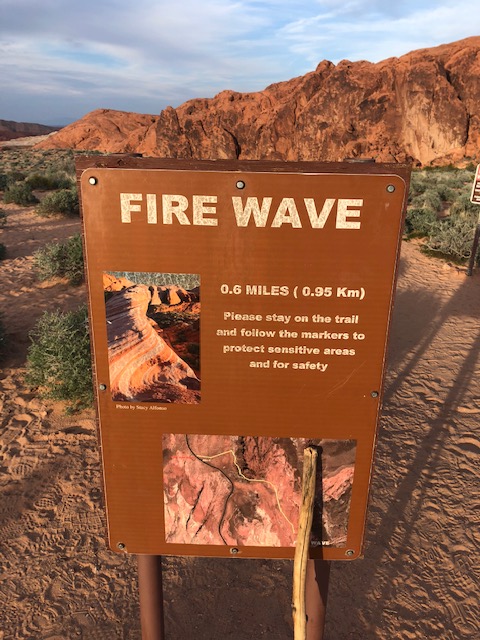 The Fire Wave trail is one of the most popular trails in the park and therefore it gets super busy. Don't be surprised if you share the main attraction with many other hikers!
To beat the crowd, head up during the day (M-F) or be there around sunrise after the park opens. The worst time to visit is on the weekend, especially around sunset.
Coincidentally, the best time to visit is also at sunset. When the sun dips behind the horizon, the colors are magnified on the sandstone. This is the absolute best time to capture those beautiful pictures.
Pets are welcome to visit the trail, but must be kept on a leash the entire time (of not more than 6 feet in length).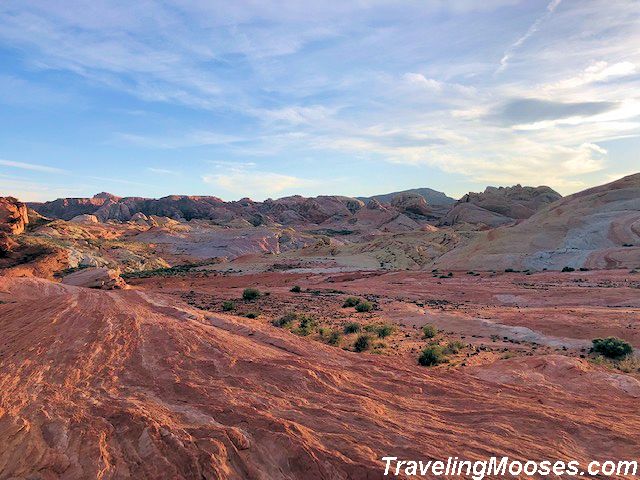 Visit or stay home?
Rating: 5.0 Mooses

I really enjoyed my visit at the Valley of Fire. The Fire Wave trail was short and sweet, and I would rate it as easy. The biggest attraction is for photographers and you will need a certain type of light to get the best shots. It's ease of access means you'll be sharing the trail with many others. Despite the crowds and need for nature's cooperation to snap the perfect photo, this is a 5.0 Mooses hike!
Verdict: Visit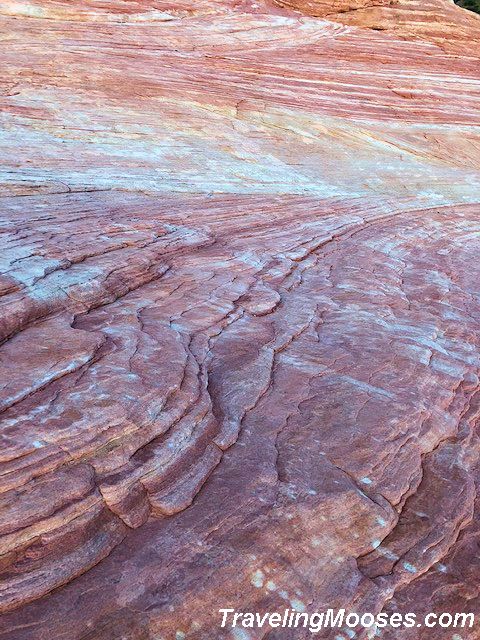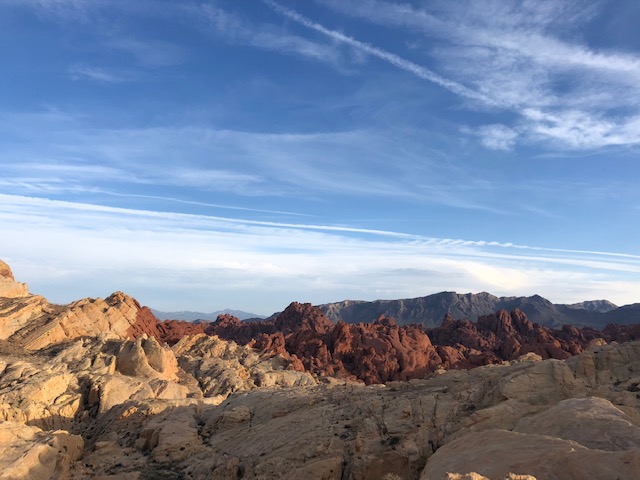 The information contained on this website is for entertainment purposes only and references only opinions of the author. Nothing contained within should be considered professional advice, including but not limited to, health, safety, financial, legal, or psychological advice.
If you're enjoying this content, please share :-)