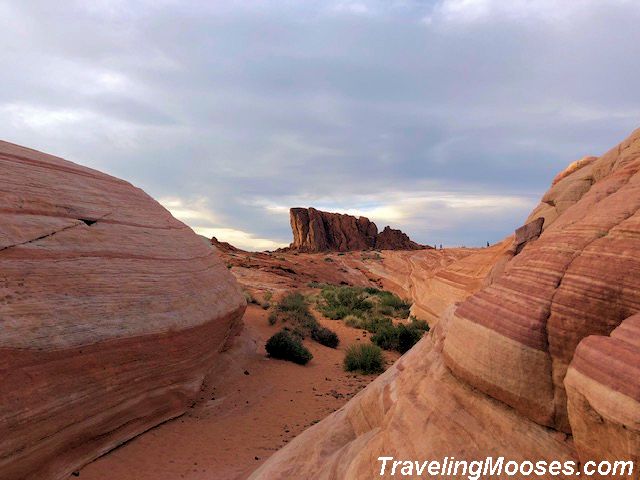 The Fire Wave is located in the heart of the Valley of Fire State Park near Overton, NV. This popular hiking trail is a photographers paradise and heavily visited throughout the year.
Fire Wave Trail at a Glance
| | |
| --- | --- |
| Trail Description | Out and back |
| Location | Fire Wave, Valley of Fire, Overton NV |
| Parking Lot | Fire Wave Trailhead, Overton, NV 89040 |
| Round Trip Mileage | 1.5 Miles |
| Average Time | 1 – 2 Hours |
| Difficulty | Moderate |
| Elevation Gain | ~174 feet |
| Best Time to Visit | October through May |
| Amenities | Parking, Information sign |
| Entrance Fee | State Park Fee – $10 per vehicle, or $15 for non-NV plates (pricing subject to change). Note if the booth is closed then you need exact change cash only, otherwise they accept credit cards). |
| Rating | 4.5 Mooses |
| Our hike | Approx. 1.5 hours including time for pictures. |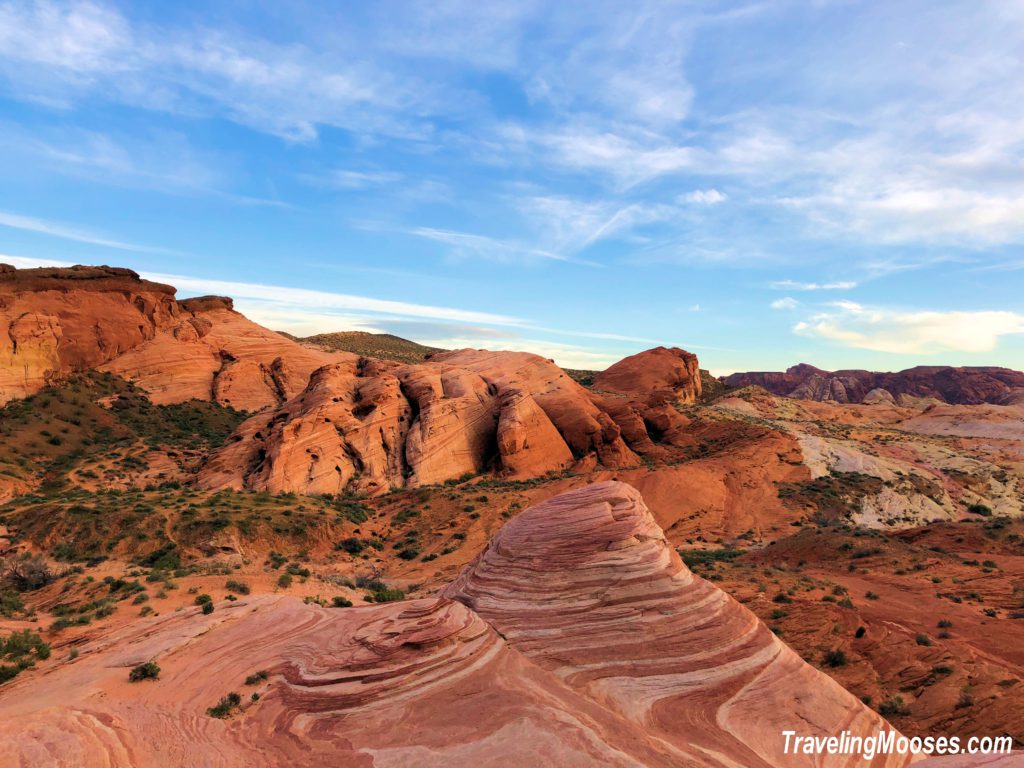 How to get to the Fire Wave Trailhead
For details on how to get to the Valley of Fire, check out this guide of FAQs.
Once you arrive at the park, it's easy to get to the trailhead.
You can find it by driving into the park and turning left on Mouses's Tank Road (if you enter from the west part of the Park – this is most common when coming from Las Vegas). Follow signs that guide you towards "White Domes."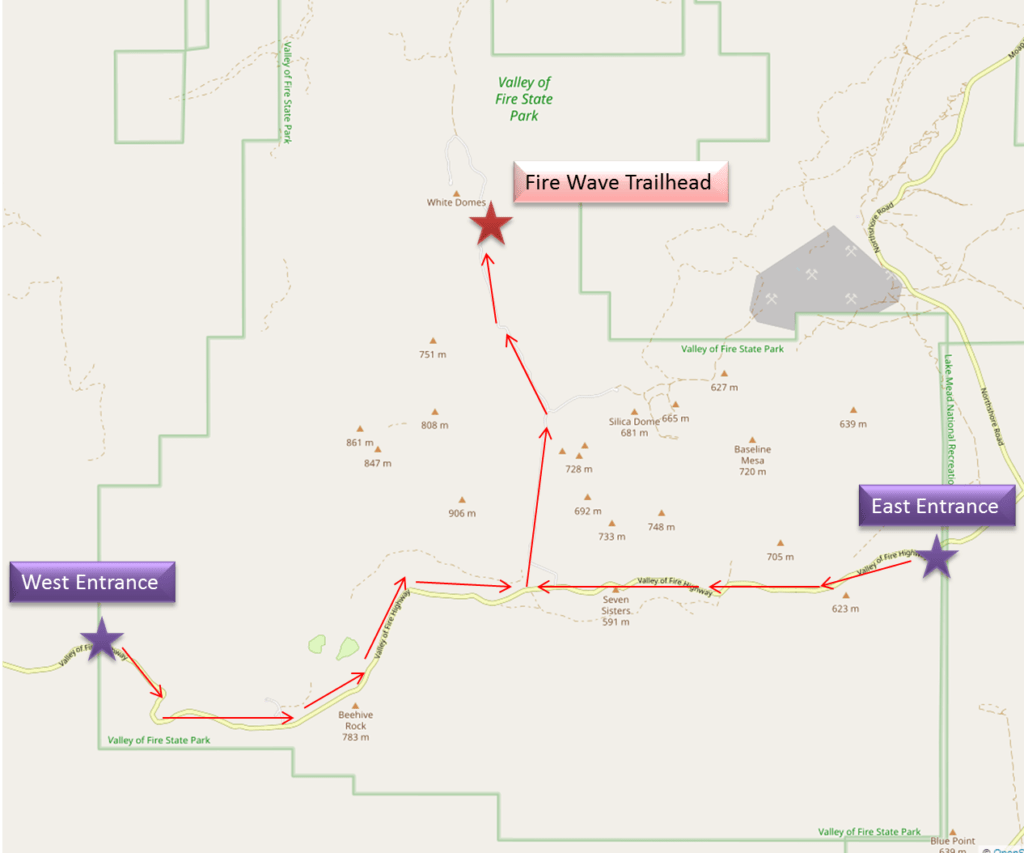 You'll drive through what we feel is the most scenic part of the park. You'll want to drive as slow as you can (without disrupting the flow of traffic), to take in the magnificent sights.
After driving past multiple parking lots, you'll see a parking lot on the right about 1.5 miles up the road. There are several lots if it's busy (and it does get busy) that you could stop at and walk to the trailhead in a pinch.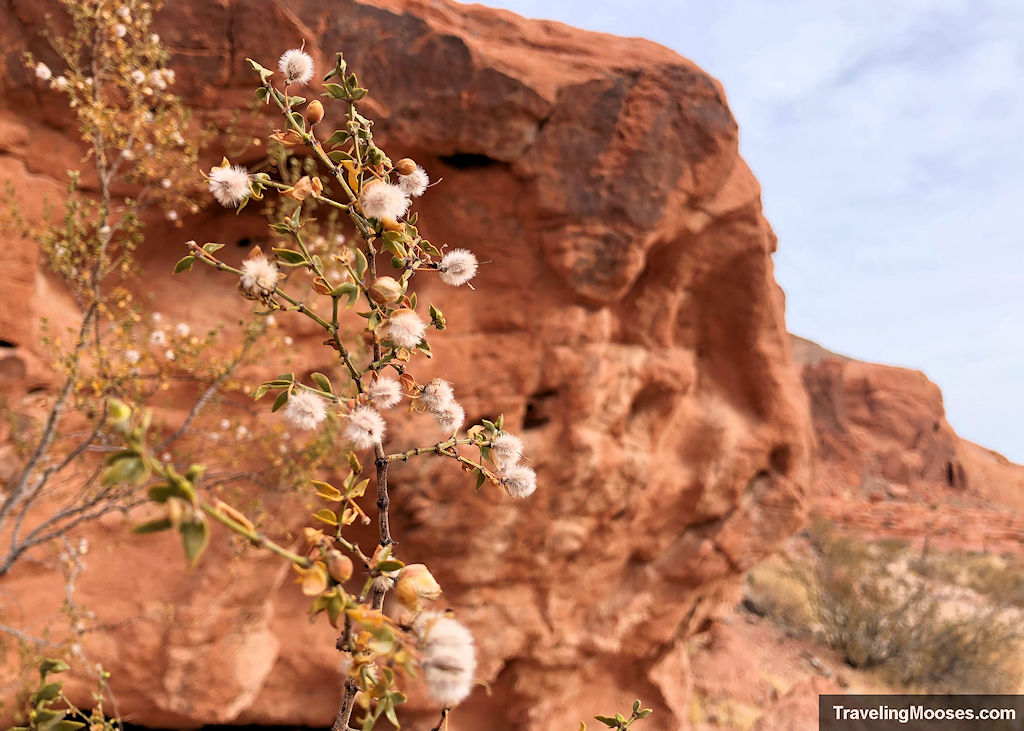 Know before you go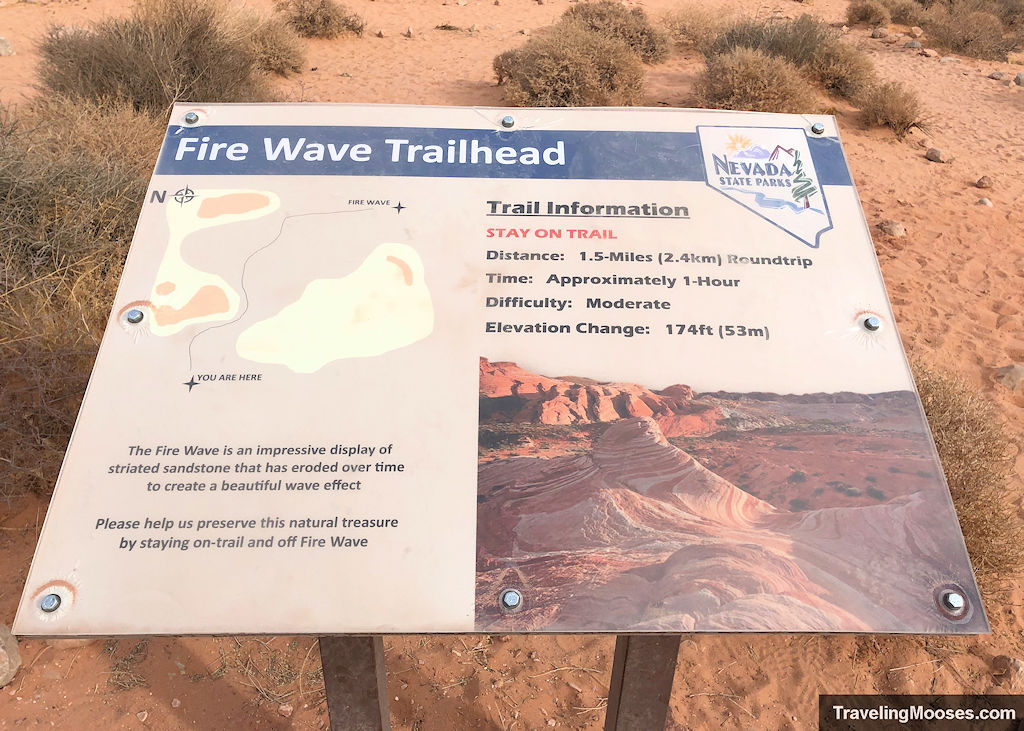 The Fire Wave trail is one of the most popular trails in the park and therefore it gets super busy. Don't be surprised if you share the main attraction with many other hikers!
To beat the crowd, head up during the day (M-F) or be there around sunrise after the park opens. The worst time to visit is on the weekend, especially around sunset.
Coincidentally, the best time to visit is also at sunset. When the sun dips behind the horizon, the colors are magnified on the sandstone. This is the absolute best time to capture those beautiful pictures.
Pets are welcome to visit the trail, but must be kept on a leash the entire time (of not more than 6 feet in length).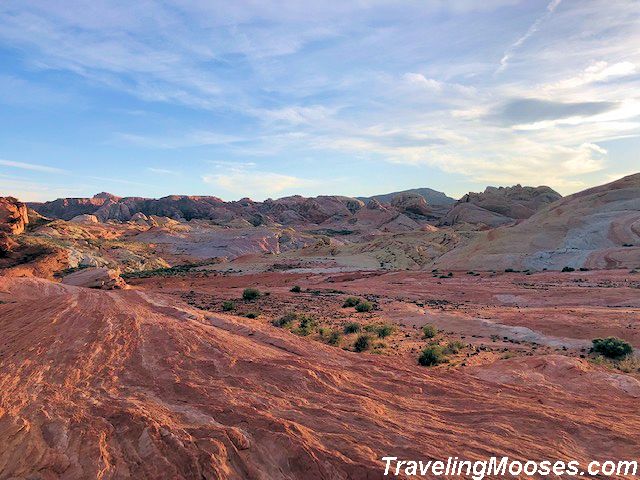 Safety Considerations for Fire Wave Trail
This is a desert hike and with any hike, there are inherent dangers on the trail. Use caution and take appropriate steps to keep yourself safe.
Here's a few things to keep in mind for your visit. We recommend checking with park rangers at the visitor center to ensure you're well prepared for any desert hike regardless of the distance.
Desert conditions can change rapidly, including wide temperature swings.
After desert rain, do not climb sandstone for 24 hours.
Flash flooding may occur during/after desert rain.
Stay on designated trails.
Cell phone service is unreliable.
Do not disturb or feed wildlife.
Bring extra food/water, hiking shoes/boots, hat/sunscreen, and check in/out with family or friends.
Is visiting the Fire Wave worth it?
Rating: 4.5 Mooses

What we liked:
The beautiful swirls of red and white sandstone dotting the landscape.
The trail was short and sweet, perfect if you're low on time in the park.
We felt like the trail was easy, however the park considers this a "moderate trail."
What we didn't like:
The ease of access and popularity of the trail means you'll be sharing this trail with many others. It gets super busy.
If you want the perfect photos, you'll need to be there at sunset or sunrise and still get lucky that nature cooperates with the perfect lighting. It may take a few visits to get those perfect photos.
Verdict: We enjoyed our visit on the Fire Wave trail and would visit again if the cirucumstances were right (i.e. low crowds).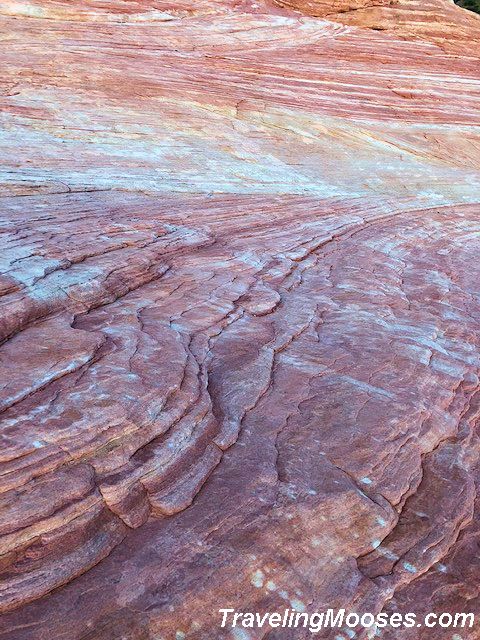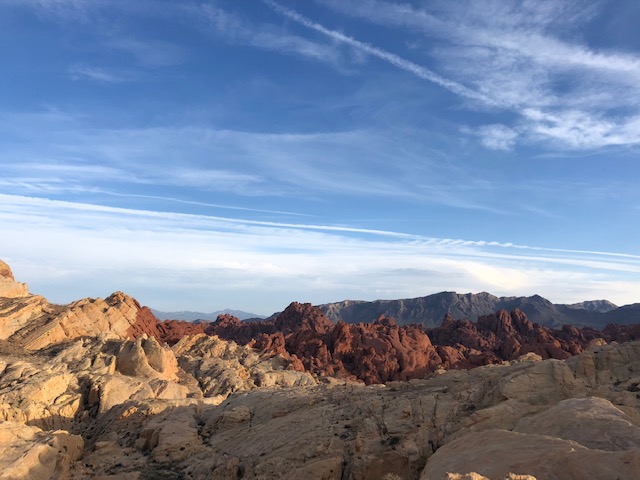 Practical info for your trip
Current trail conditions
What to bring
Be sure to check the weather conditions and pack appropriately. This is what we brought for this hike:
Standard Gear:
Special Items of note:
Hiking Boots or closed toe shoes – The trail is mostly red sand and some smaller rocks. We recommend wearing closed toed shoes on this hikes.
Clothing – Be sure to bring appropriate clothing for rapidly changing conditions. Weather can change extremely fast, especially during monsoon season.
Water / Snacks – There is no running water available at the trailhead. Bring plenty of water (especially in the hot summer months) and extra snacks.
Navigation – We use Alltrails (no affiliation) on all our hikes. We didn't need it on this hike, but it's always recommended to have a navigation device on any hike.
Parking
There are two parking lots at the Fire Wave Trailhead. A smaller one on the same side of the trailhead and a larger one across the street.
We didn't have any issues getting parking when we visited, but the lots aren't terribly big.
You should only park in designated areas in the park as vehicles are subject to ticketing or towing while in the park.
More information for your trip to the Valley of Fire
Valley of Fire Popular Hikes
More information for your trip to the Valley of Fire