You've arrived in Vegas and you're looking to visit Red Rock Canyon. How are you going to get there?
Need help planning your visit? Check out our guide to Red Rock Canyon.
Rent a Car
I'll admit, I'm biased as I enjoy the freedom that comes with a rental car and highly recommend you go this route (even though driving in Vegas, well…kinda sucks).
It's the most flexible way to enjoy your visit to Red Rock Canyon. You may also decide you want to check out a few other amazing places such as the Valley of Fire, Mt. Charleston, the Hoover Dam, or Lake Mead.
Pros:
Freedom to go where you want, when you want.
You can arrive at the park prior to 8 a.m. if you want to avoid reservations during high season.
Red Rock Canyon is around 20 miles from the strip which is an expensive cab ride.
You avoid the high cost of a Red Rock Canyon tour.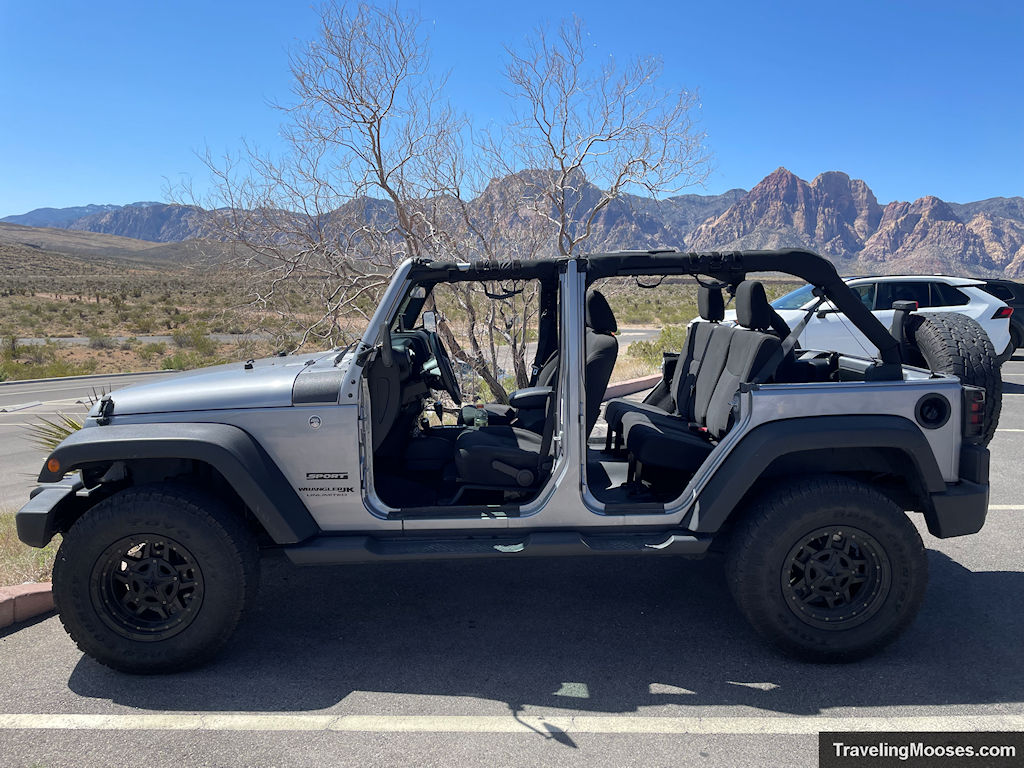 Cons:
Car rentals in Vegas have skyrocketed with vehicle shortages related to the pandemic and an increase of tourism.
If you rent a car for multiple days, you'll end up spending money on overnight parking at your hotel (which can be pricey).
Nevada has the 3rd highest gas prices in the nation.
Driving in the Vegas area is no picnic. Drivers are aggressive and cops are eager to pull over offenders.
If you decide to rent a car to visit the park, we recommend going with something fun like a convertible or a jeep.
Nothing beats the wind in your hair on a sunny day. Plus, if you pick an off-roading vehicle, you'll have more options to explore less frequented trails in Red Rock Canyon or the Lake Mead areas.
Tips for driving in Vegas:
Defensive driving is a must in Vegas. The number of speeders and downright insane driving in the area is like no place we've ever seen.
Red light cameras are banned in Nevada.
Drivers frequently use exit lanes as passing lanes. You've been warned.
Use Rideshare (i.e., Uber/Lyft)
I recommend against using this as an option as you're highly unlikely to get a ride back to the strip. Plus, the nearest hiking trail from the fee entrance is a 1.0-mile walk.
You could pay your rideshare driver to drive you through the scenic loop and wait while you "look around." At that point, it would probably be cheaper to rent a car.
Plus, you'll still need reservations during high season and pay the park admittance fee.
Pros:
It's easy to call a rideshare or jumping in a taxi to drop you off at the entrance of the fee area.
Cons:
The fee area of Red Rock Canyon (which is the most popular portion of the park), contains a one-way 13-mile scenic drive. If your driver drops you off at the entrance, you'll be walking through the park the entire way. Additionally, there isn't a great spot for them to come and pick you up (if you can get a car to come get you).
You'll probably be stranded. I guess you could try hitchhiking back ¯\_(ツ)_/¯ (not recommended).
If that's not the worst of it, cell service can be extremely spotty in the park.
Red Rock Canyon Tour Group
Viator offers a number of Red Rock Tours. They vary widely in price, but the majority of the tours offer transportation to / from the Las Vegas Strip.
We haven't been on any of these tours personally, but they have great reviews and we've been pleased with tours we've taken from Viator in the past.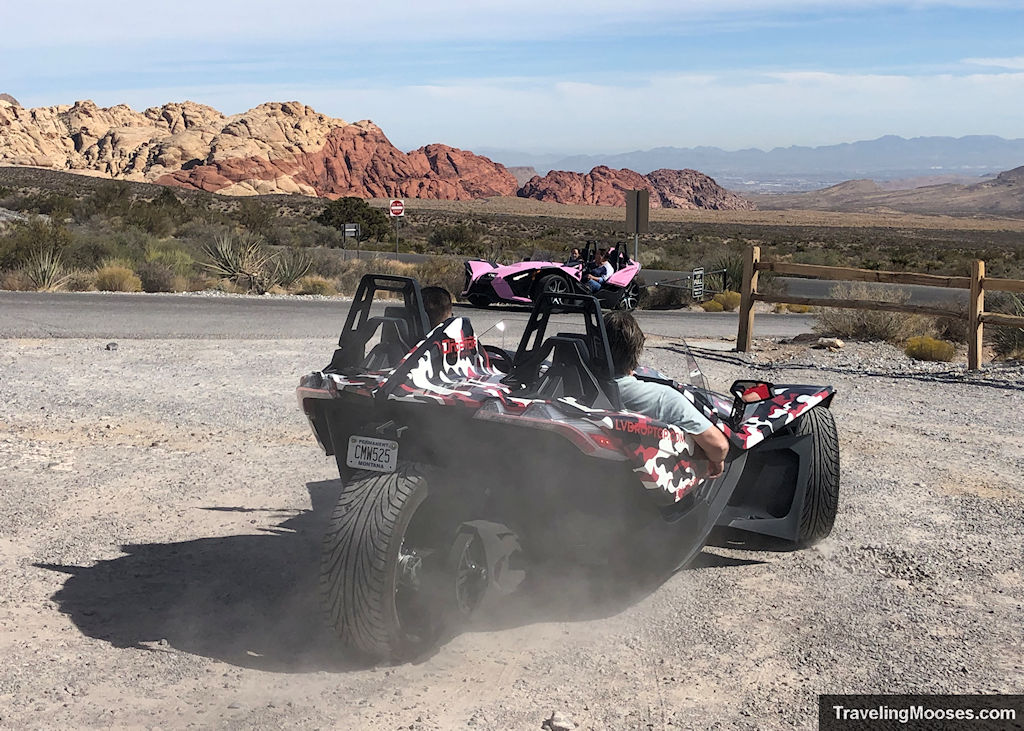 Here's a few examples:
Public Transportation (i.e., the Bus)
Unfortunately, there is no bus service that goes out to the park.
More info: Things to do in Red Rock Canyon
You might also like: