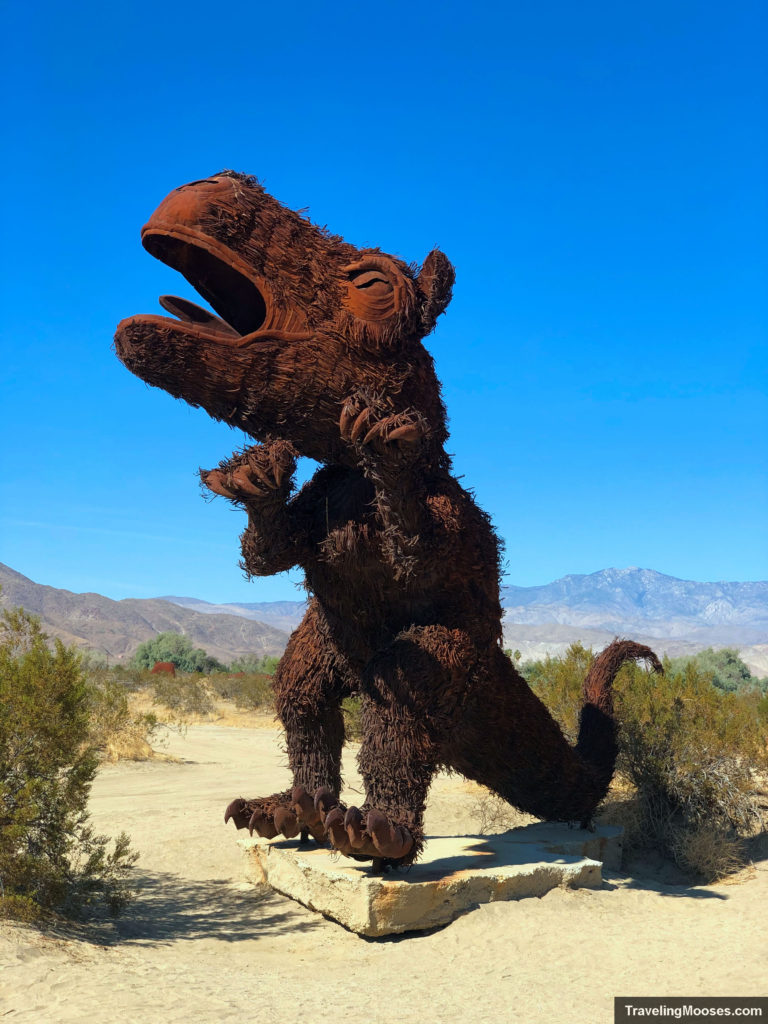 Galleta Meadows Sculptures at a Glance
Activity
Explore 130 full-size metal sculptures in the heart of Borrego Springs, CA
Location / Address
1700-1844 Borrego Springs Road, Borrego Springs, CA 92004
or
33.28345, -116.37381
Average Visit Time
1 – 3 hours to enjoy all 130 sculptures
Entrance Fees
Free
Hours of Operation
Always Open
Rating
3.5 Mooses
Hidden just 85 miles from the desert oasis city of Palm Springs, you'll find a secret gem waiting for you within the Anza-Borrego State Desert Park; 130 magnificently detailed metal sculptures arising from the desert floor.
Created by the famed sculpture artist, Ricardo Breceda, these sculptures came to life after his six-year old daughter requested a dinosaur when watching Jurassic Park. Not one to disappoint, Ricardo completed the original T-Rex sculpture clocking in at a whopping 20 feet tall and 45-feet long just a few weeks later.
He would later became known as the "Accidental Artist" and "the Picasso of Steel," after the philanthropist Dennis Avery began commissioning his work. With Dennis's support, Ricardo would go on to create 130 sculptures which would later be prominently displayed in Galleta Meadows (owned by Dennis).
Today, visitors from all over the world come to marvel at his work.
Know before you go:
The sculptures are spread out across a large section of the Galleta Meadows which is on privately own land, but open to the public.
Many of the roads are made of soft sand. Be careful when driving through the sculptures. While we didn't get stuck, there were some deep ruts and areas that didn't look friendly to small cars. There were a couple of sculptures we saw off in the distance we didn't dare drive too, but most were readily accessible.
There's no shade out there in the desert and it gets HOT. Be sure to bring plenty of water with you.
Be sure to check out the Anza Borrego Visitor Center when it's open (currently closed for Covid), for details about the area.
Photos of the Sculptures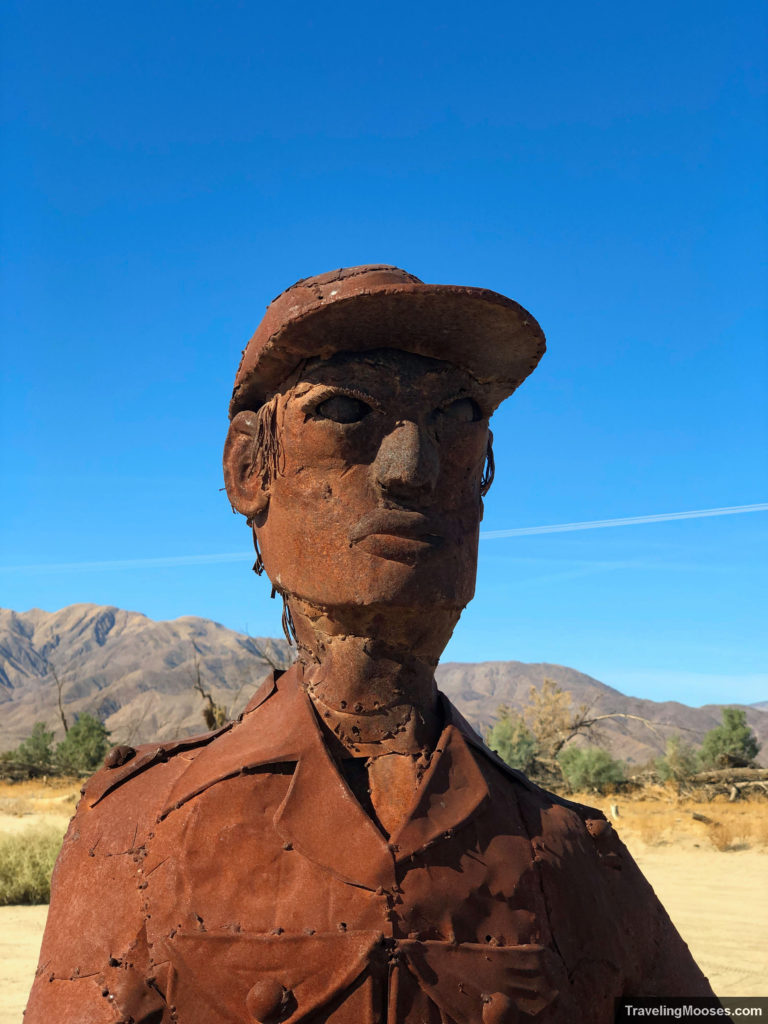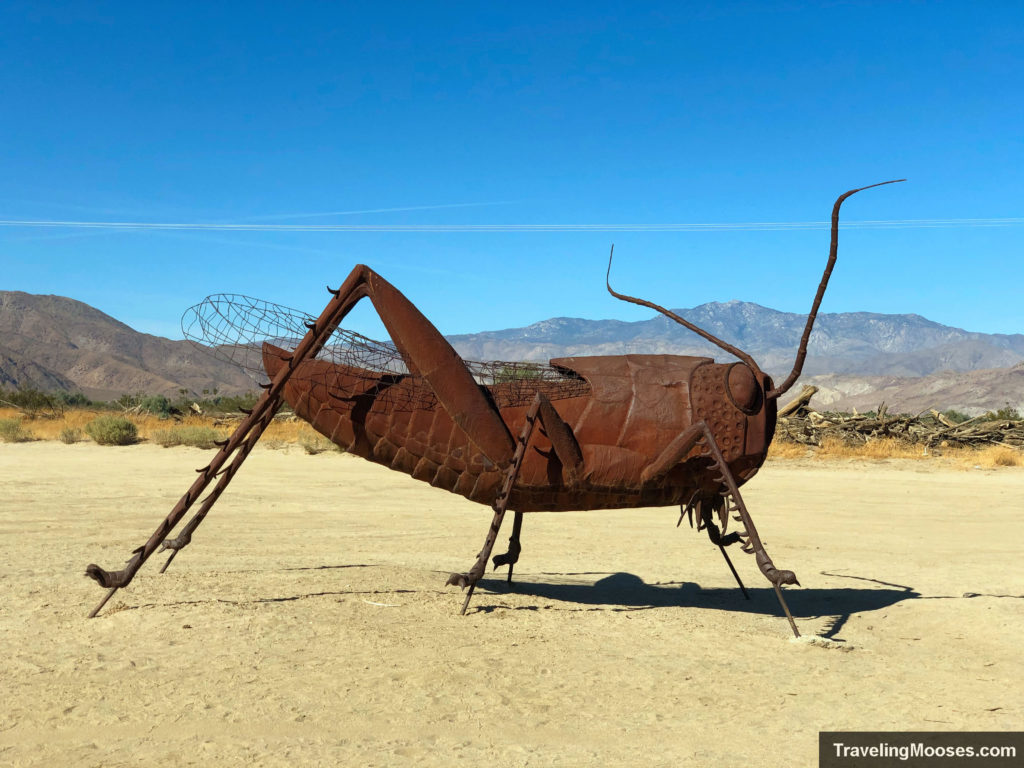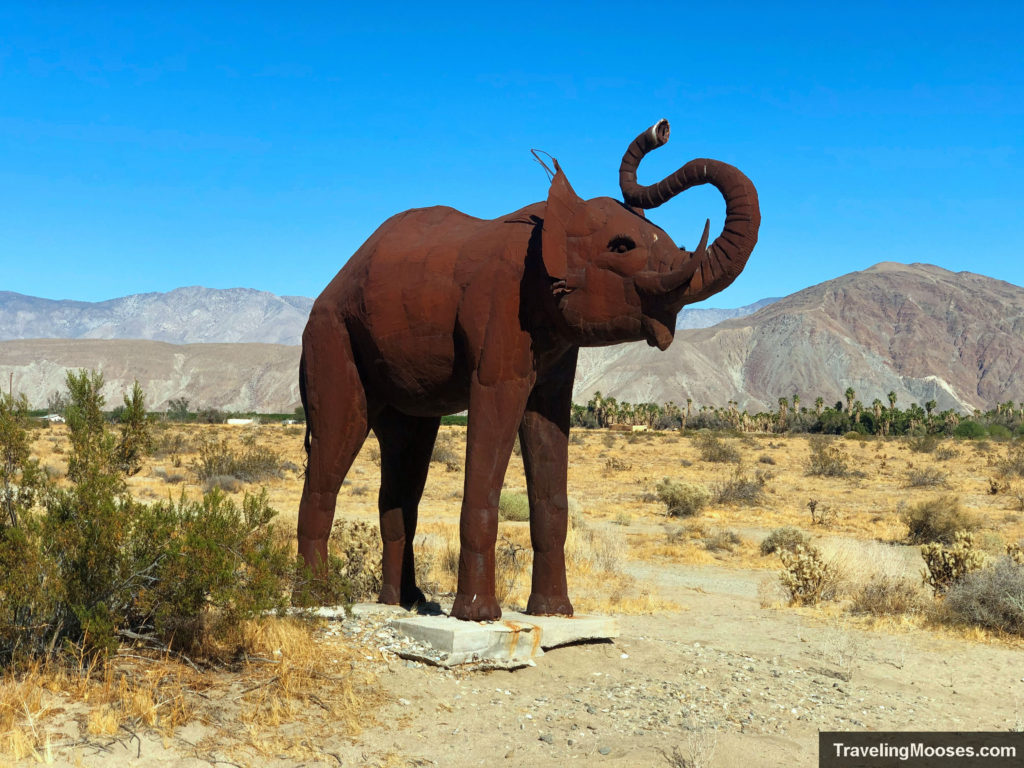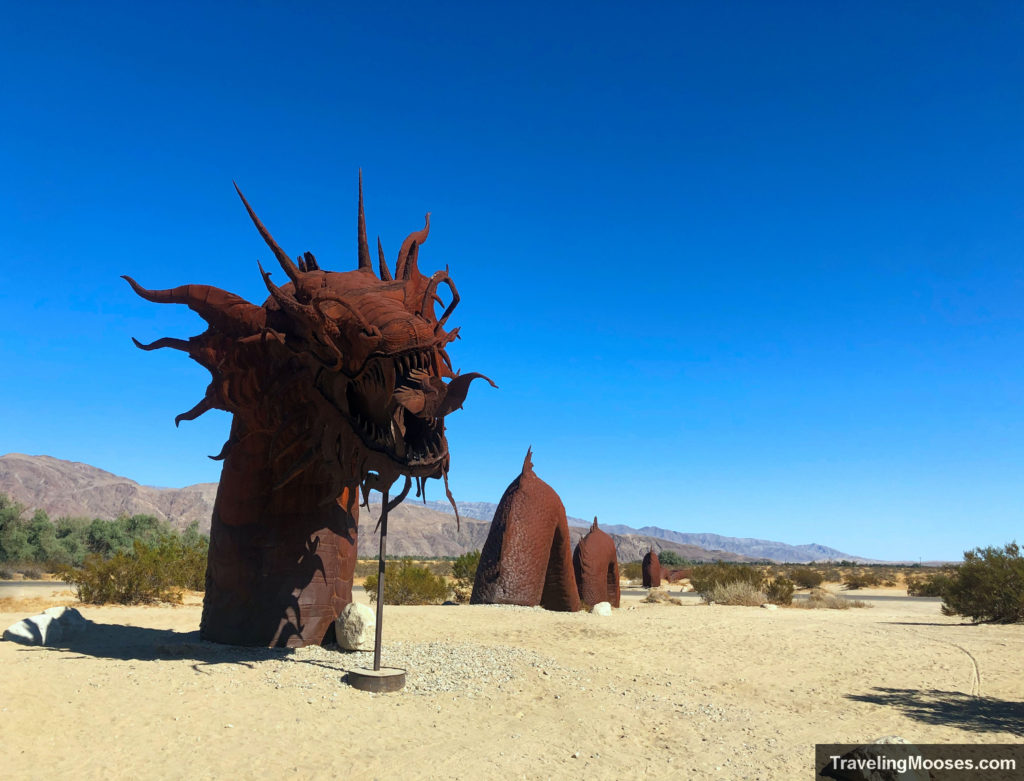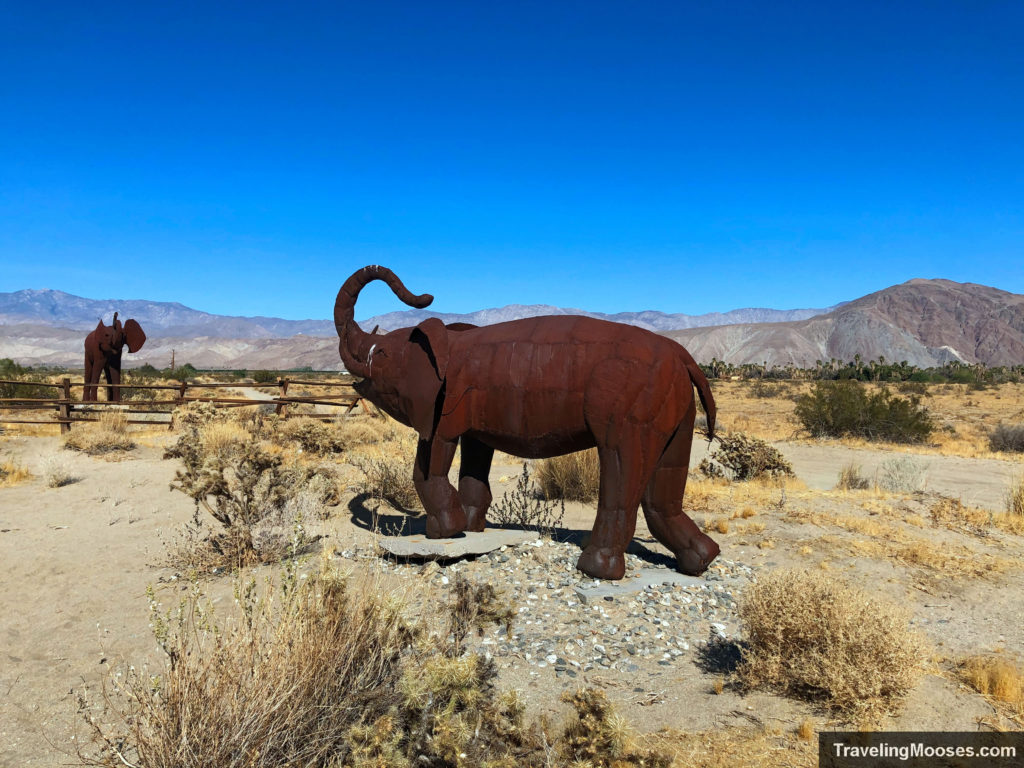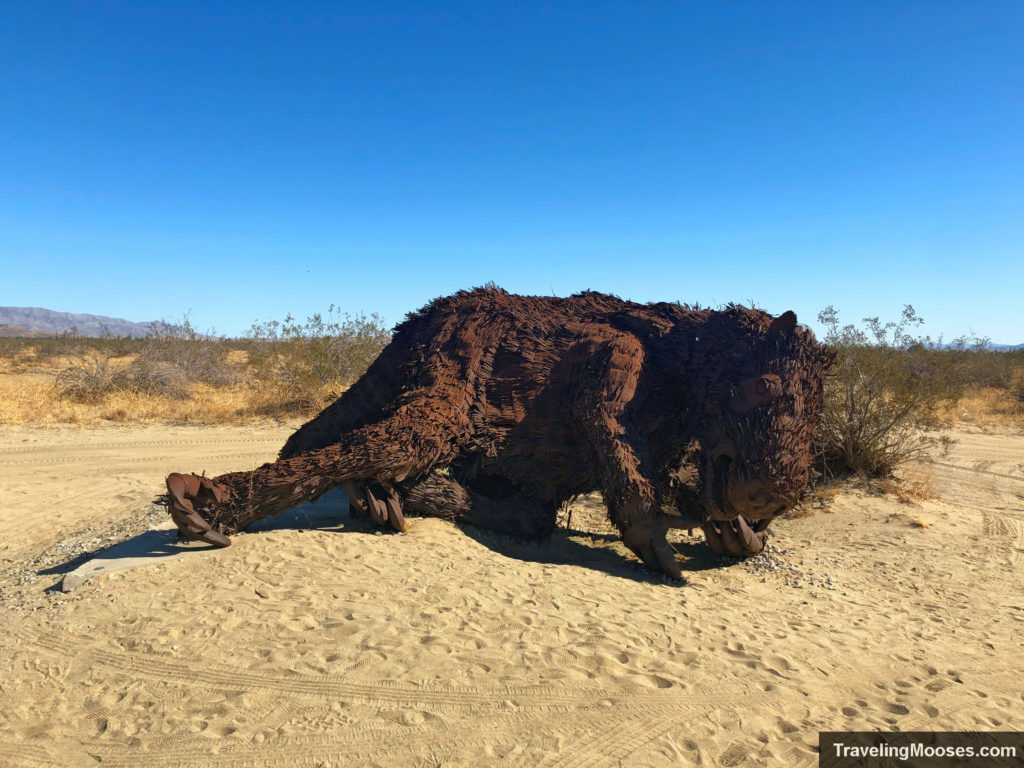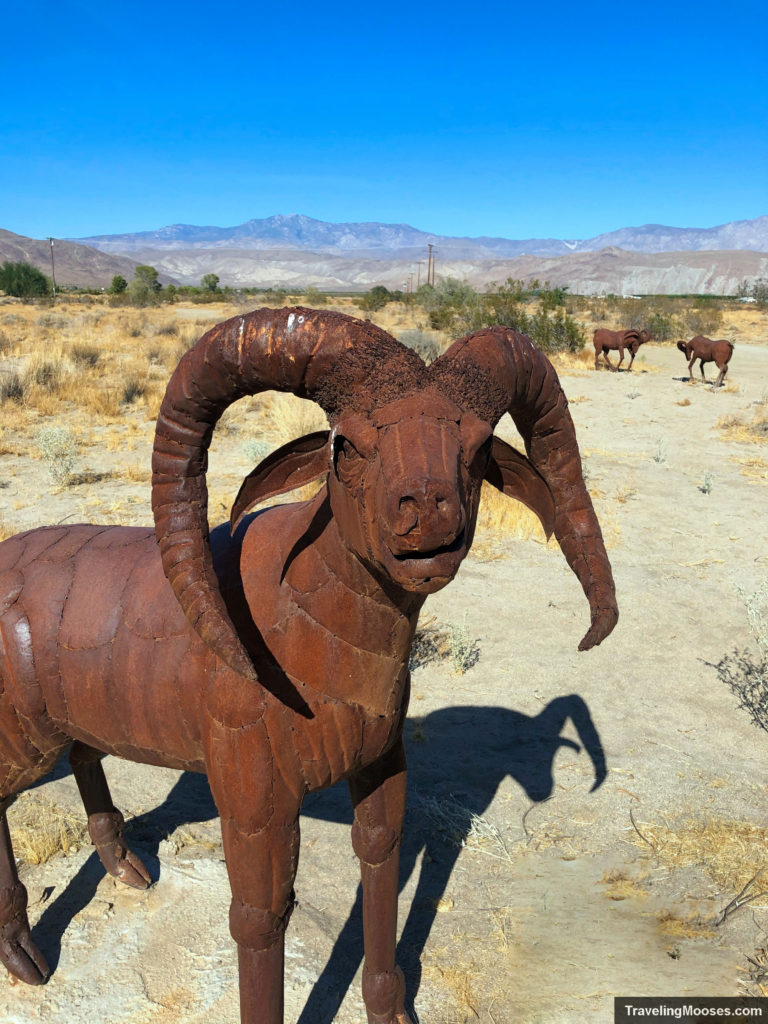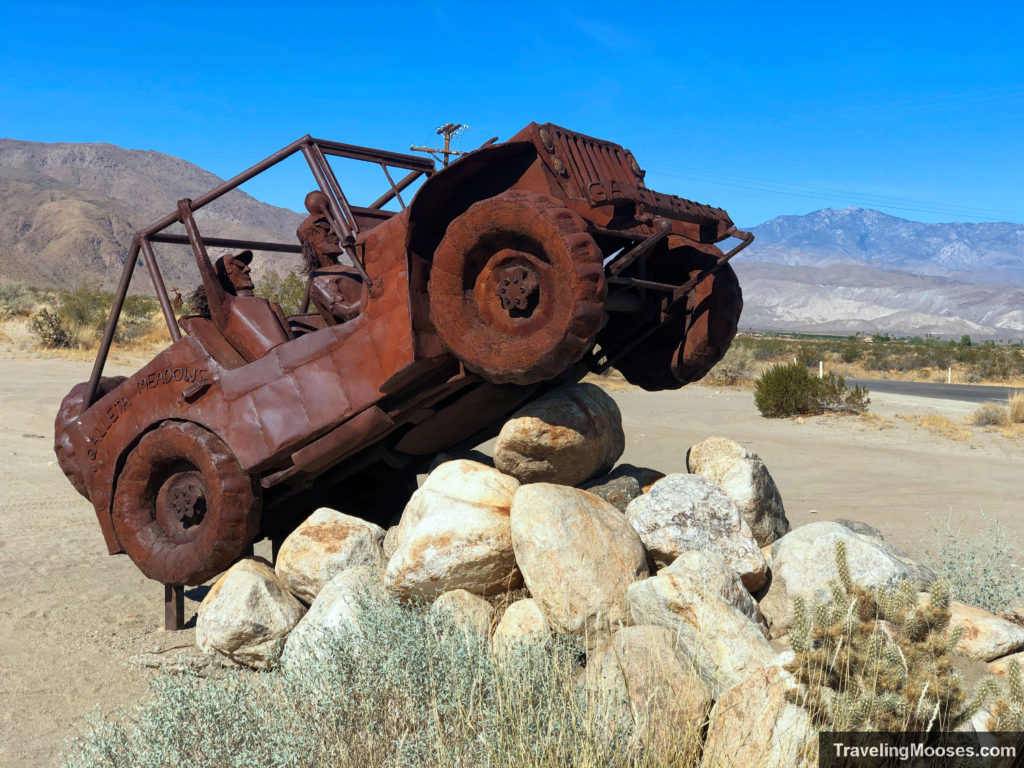 Visit or Skip?
Rating: 3.5 Mooses


Visiting the sculptures is an intentional activity and not one you're likely to stumble across in your travels. After all, it is located in the middle of the Anza-Borrego Desert. If you find yourself in Palm Springs or San Diego, it's worth a trip to Borrego Springs to visit these larger-than life sculptures.
Verdict: It's worth a detour to visit these magnificent sculptures
Frequently Asked Questions about visiting Galleta Meadows in Borrego Springs, CA
Where are the sculptures in Borrego Springs located?
The sculptures can be found in Galleta Meadows located in Borrego Springs, CA. The address is: 1700-1844 Borrego Springs Road, Borrego Springs, CA 92004 or the coordinates of: 33.28345, -116.37381.
How many sculptures are located in Galleta Meadows?
Ricardo Breceda created 130 metal sculptures that are now scattered through Galleta Meadows.
More information for your trip to California