Horseshoe Bend is a geological marvel. It is aptly named for the horseshoe shaped turn it makes as the Colorado River winds through 1,000-foot-high canyon walls.
This popular tourist spot is located in Page, AZ and takes visitors on a 1.2-mile round trip hike to an overlook of stunning beauty.
In this guide (jump to):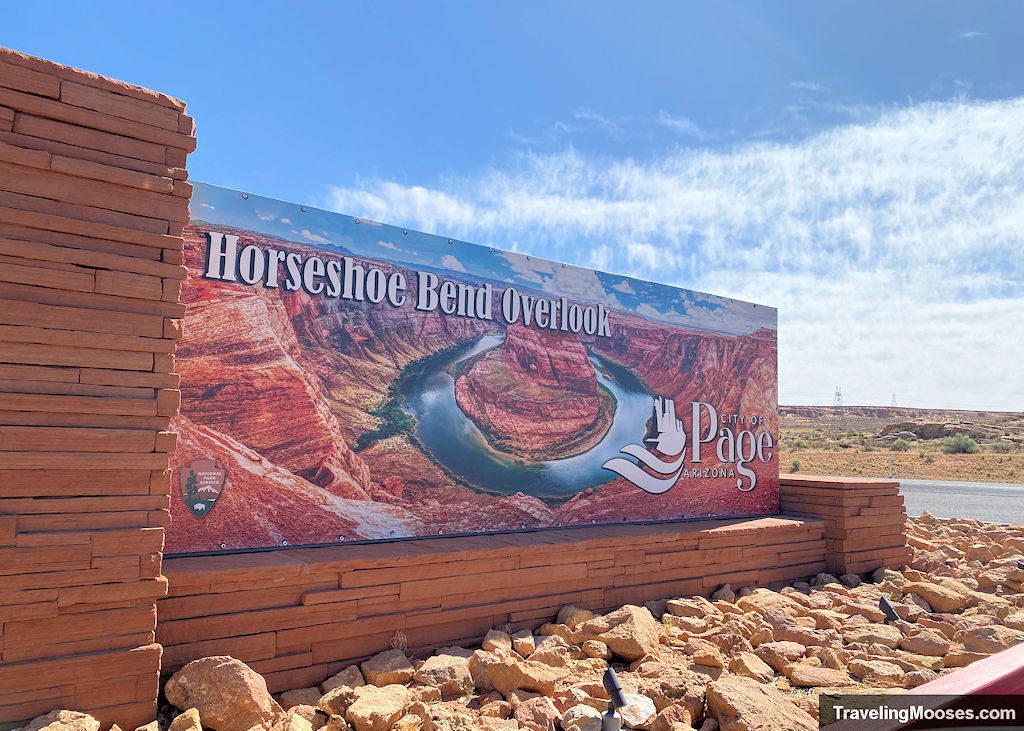 Horseshoe Bend Quick Stats
Trail description
Out and back
Location
Horseshoe Bend, Arizona 86040
Parking lot
Horseshoe Bend Overlook Parking Lot, Page, AZ 86040
Official Website
City of Page / Horseshoe Bend
Round trip mileage
1.2 Miles
Average time
1 – 1.5 Hours
Difficulty
Easy
Elevation gain
~175 feet (elevation gain comes on the way back up from the viewpoint)
Elevation start
~4,321 feet
Hours of Operation
Sunrise to sunset, year-round.
Best time to visit
October through May (cooler temperatures) and non-holidays.

Their busiest time is between 9:00 a.m. – 11:00 a.m. and 4:30 p.m. to 6:30 p.m.
Amenities
Restrooms at the trailhead, ADA and stroller friendly, credit cards or cash accepted for payment. No water is available.
Entrance Fee
$10 per car or RV, $5 per motorcycle, additional fees apply for commercial operators. Fees are for one-time use with no re-entry. (Fees subject to change)
Rating
4.0 Mooses
We have no affiliation with Horseshoe Bend / City of Page, our experiences are our own.
Interactive Map
The map below shows the approximate trail route and includes pictures along the way.
If you can't see the map below, you can view directly on Google Maps here.
What to expect at Horseshoe Bend (our experience)
Horseshoe Bend has been on our list for a long time (thanks Instagram).
We decided to arrive early to miss the hordes of tourists and beat the afternoon temperatures. When we pulled up at 8 a.m. (on a weekday) we found the parking lot around 30% full.
The parking area is easily accessible off Hwy 89. You'll need to wait in line to pay the admittance fee (cash or credit accepted – though on holiday weekends they only accept cash). They do not accept any state or national park passes.
Once parked, we started down the approximately 0.6-mile (one-way) path to the overlook.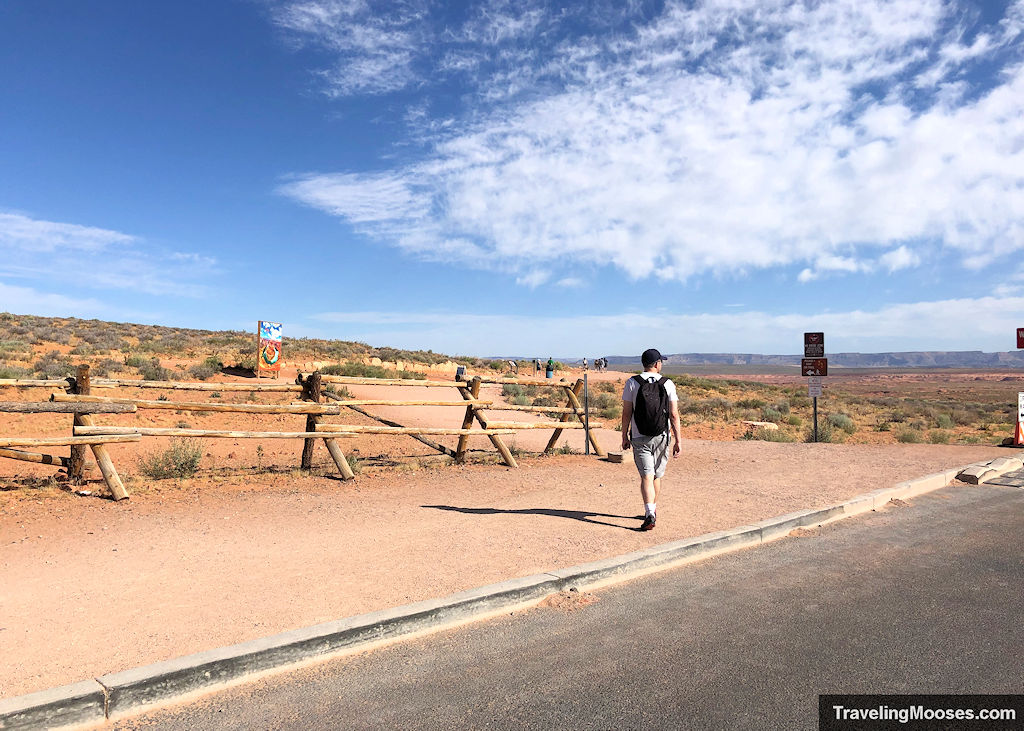 The area, including the trail and parking lot, have recently been renovated and we found the path extremely wide and easy to follow.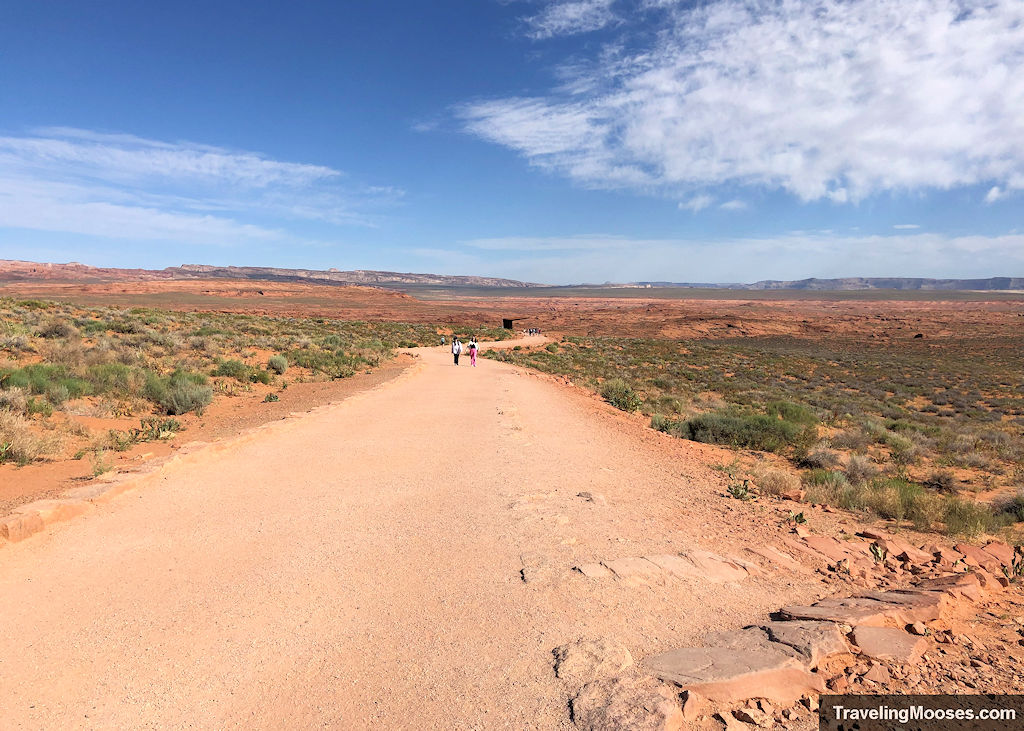 Along the way, you'll find some makeshift shelters that may offer some temporary relief from the hot sun (if the shadows are in the right spot.)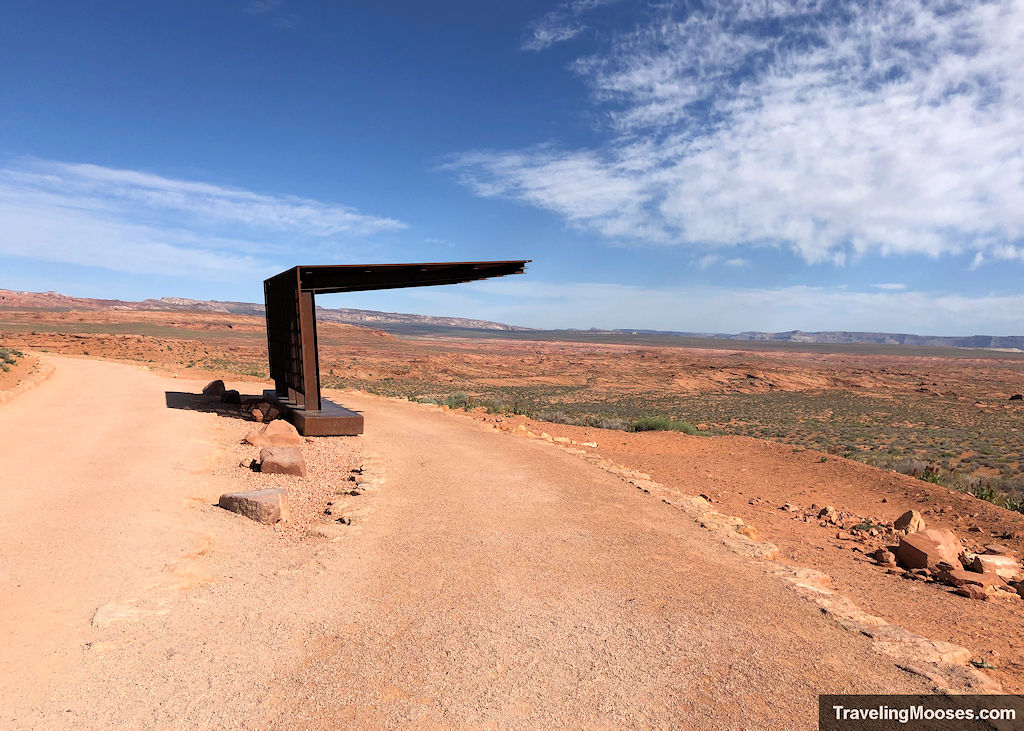 We did stop along the way to admire some wild flowers and capture a few snaps of a Western Whiptail lizard.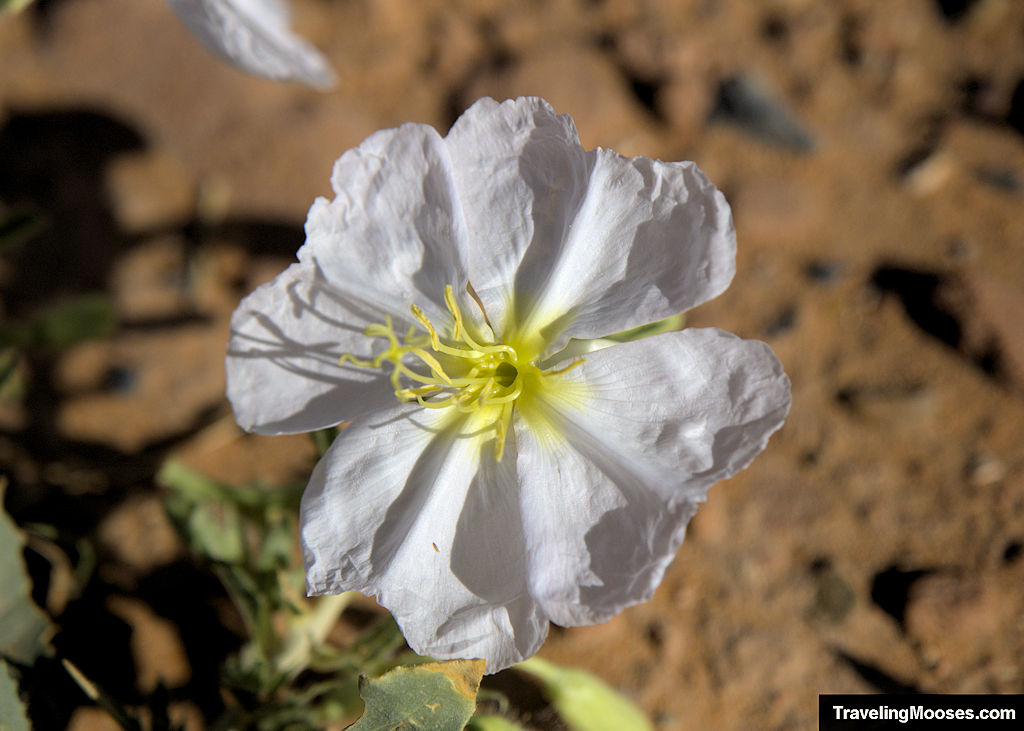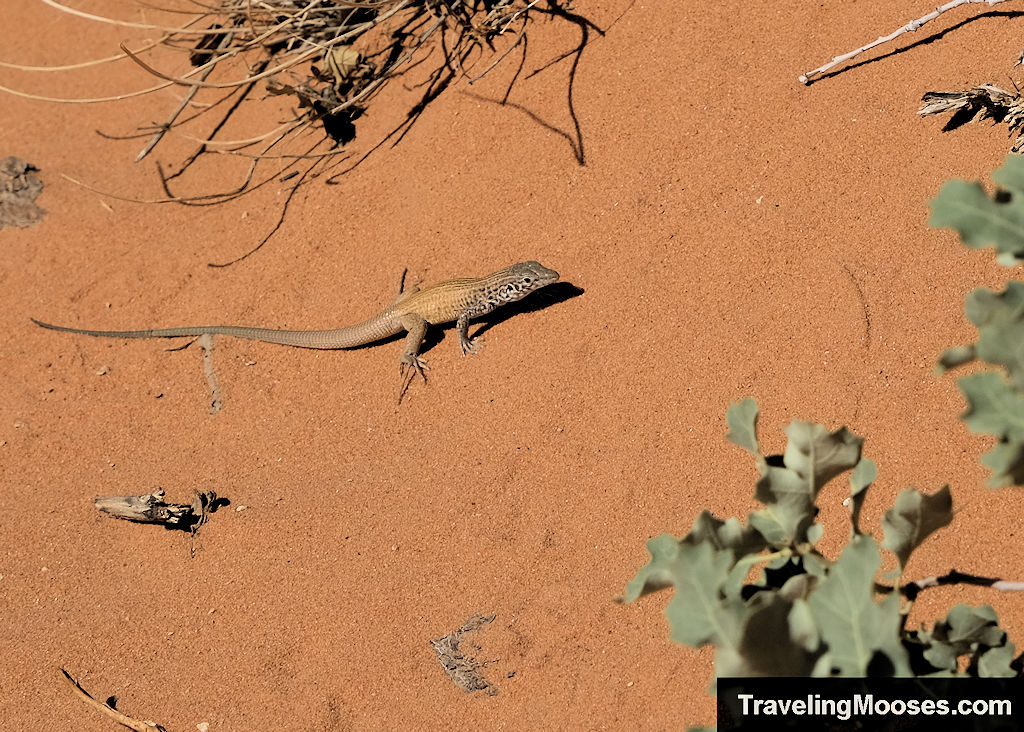 Headed to the overlook, we contemplated how someone originally found this bend. As you're walking across the desert, it almost seems like nothing is there. You would never believe a 1,000-foot drop to the Colorado River is just over a half mile from a now busy freeway.
Continuing on, the trail will gently slope downward as you approach the canyon's edge.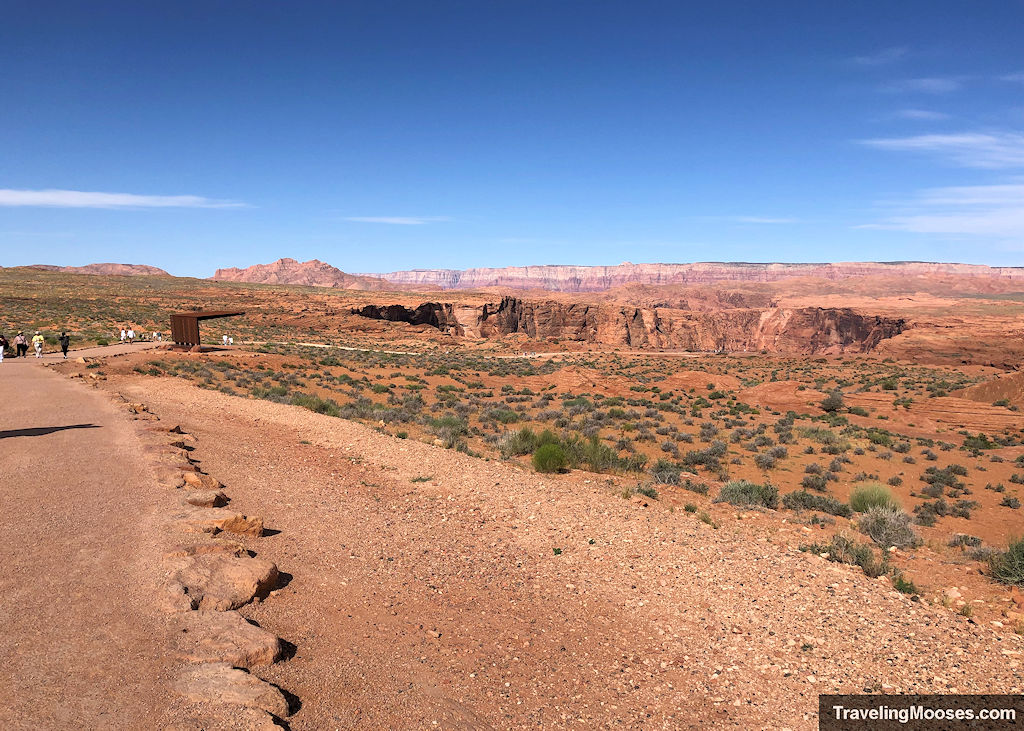 Once arriving at the trail's end, you will be met with a small viewing area.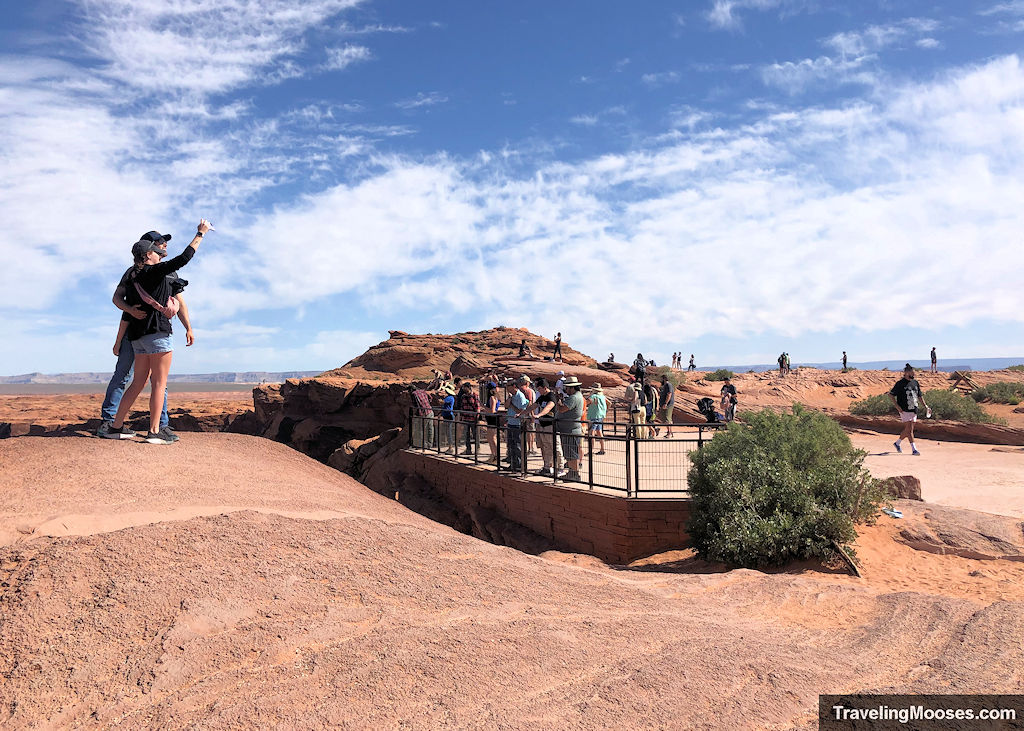 The viewing area faces the bend straight on.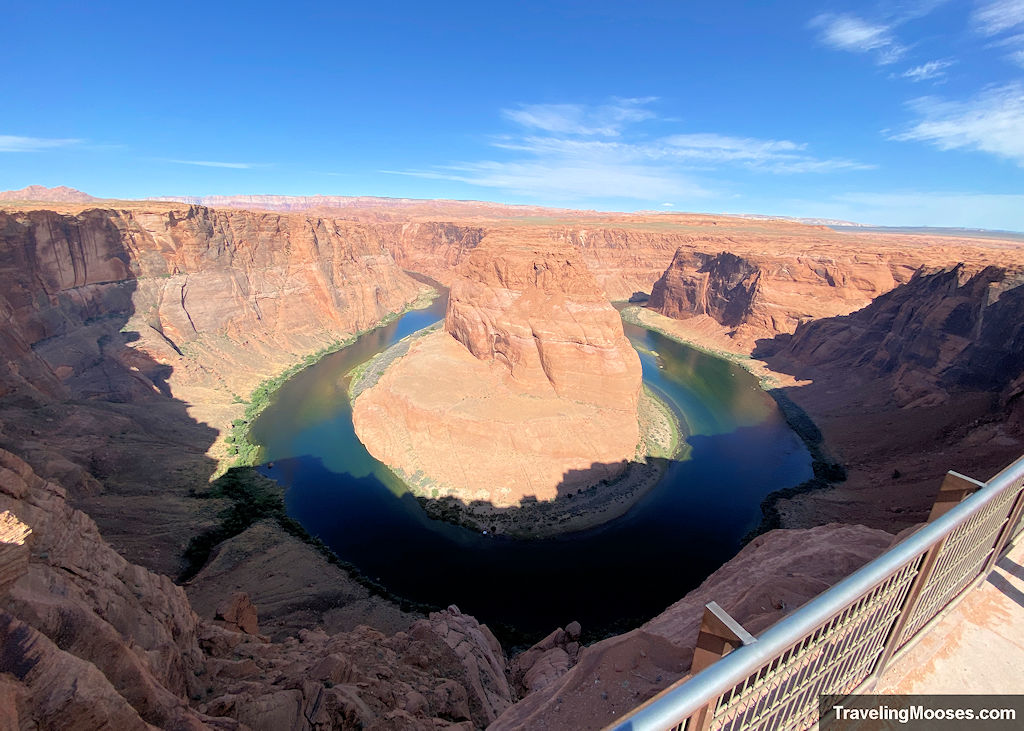 We enjoyed seeing the bend from up above as just one day before we had kayaked through the same area.
From up on the cliff, the kayakers look amazingly small.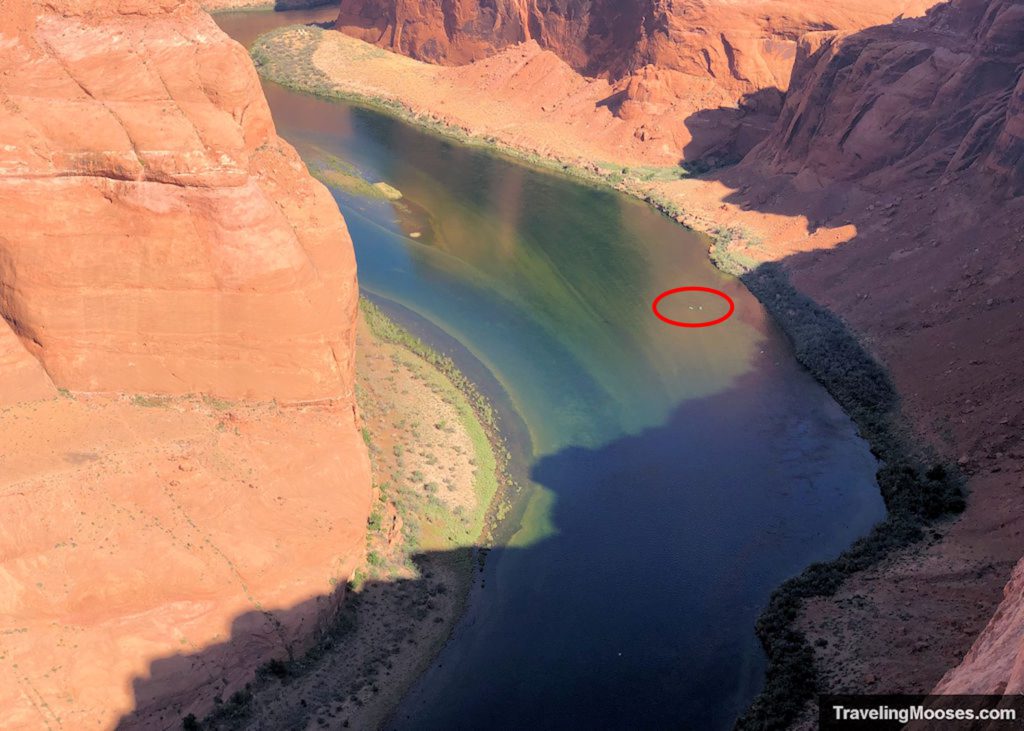 It's no coincidence that people also look incredibly small on the overlook.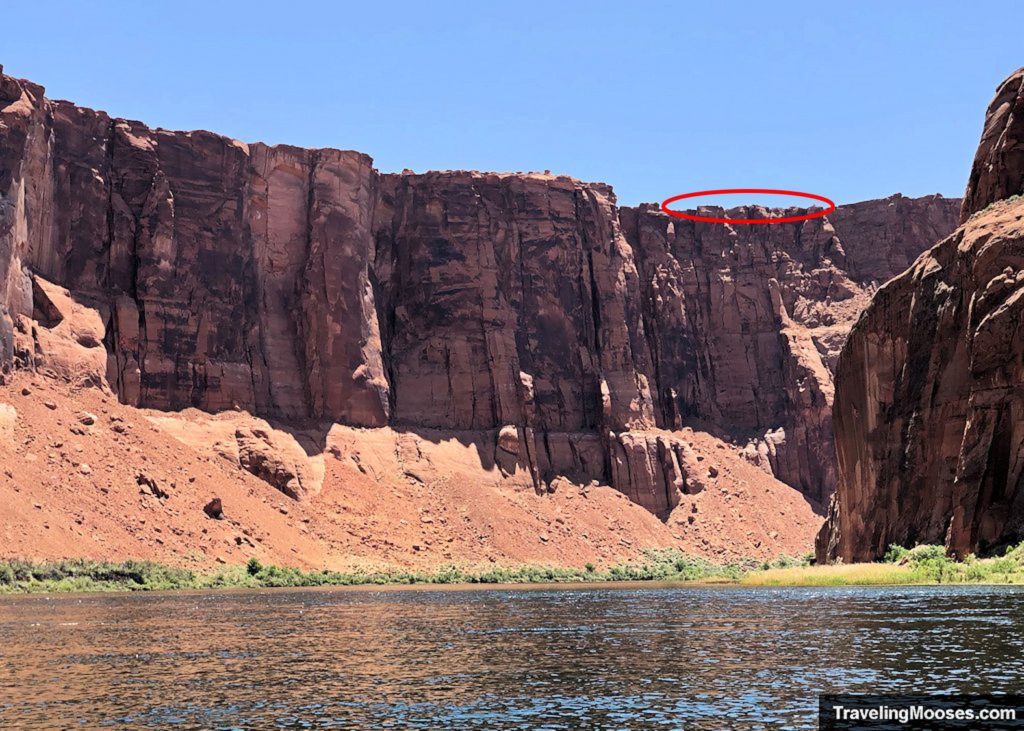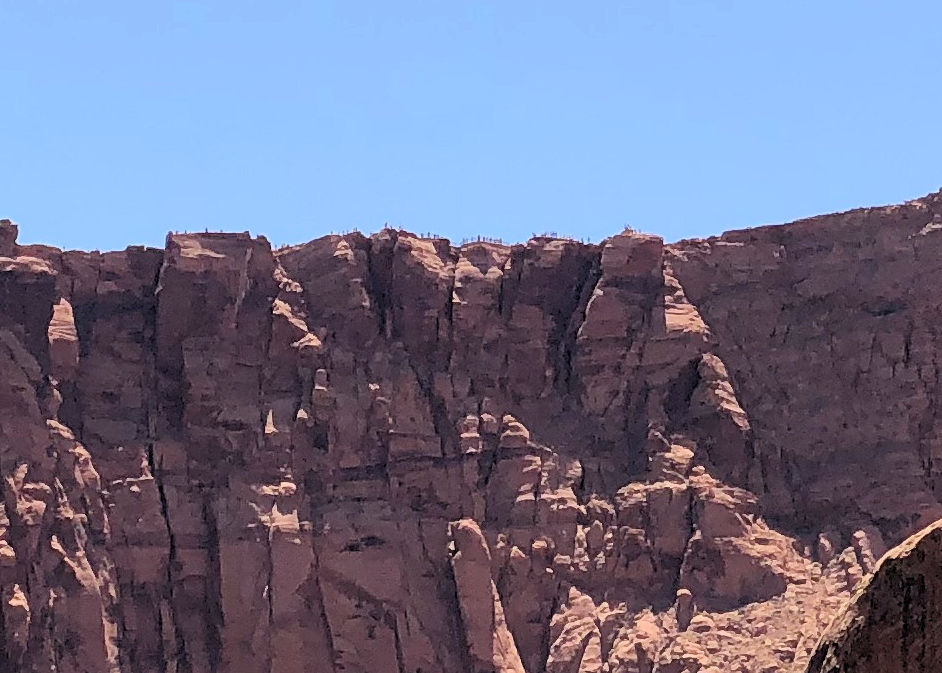 As we were enjoying the view, we found that many visitors decided to enjoy different vantages away from the safety of the guardrails.
If you decide to leave the safety of the railing, we urge extreme caution. Unfortunately, there have been many deaths at this scenic spot. The City of Page warns against getting too close to the edge. The sandstone can be unstable, gusts of wind can occur or just one wrong step can end in catastrophe.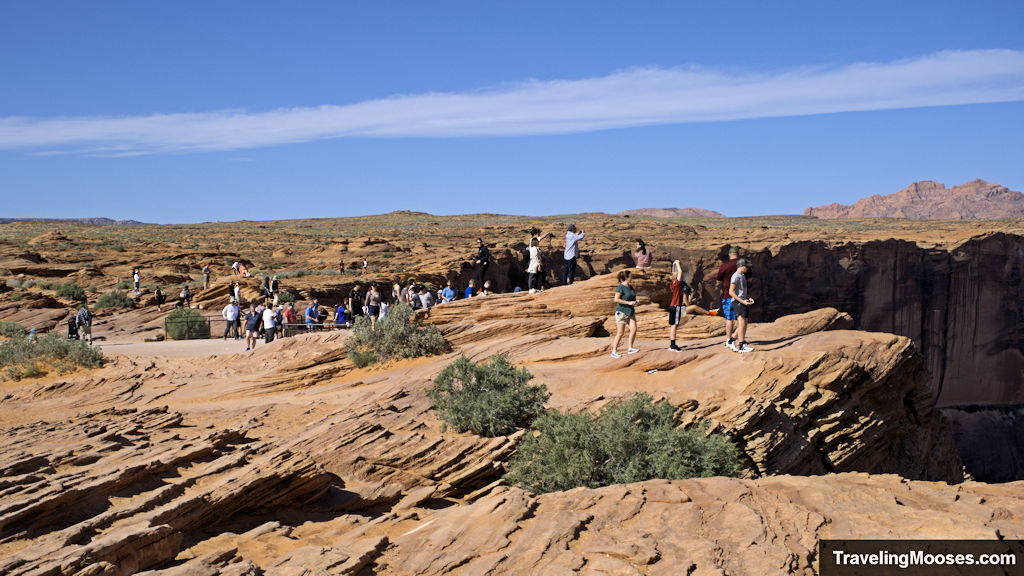 We ultimately did leave the safety of the guardrails, but kept a wide berth between us and the edge. We really didn't feel like the view changed when we did this.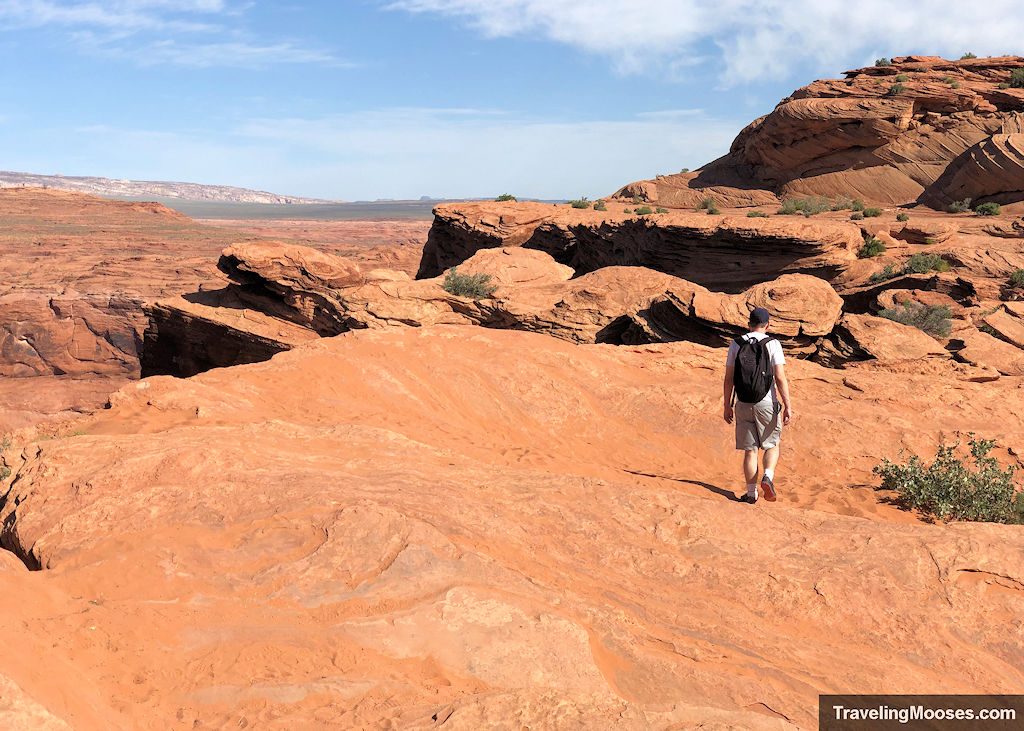 After snapping a ridiculous number of photos, we made our way back up the trail to the parking area.
Is visiting Horseshoe Bend worth it?
Rating: 4.0 Mooses


What we liked:
The view at the overlook was worth the price of admission.
The path down to the overlook was recently remodeled. It was wide, smooth and accessible. It also had a few shelter areas along the way that might offer some relief from the sun.
When we visited, there were some wildflowers along the trail and we got to see several lizards.
As scary and dangerous as it is, the viewing area is small and visitors have the option to get as close to the edge as they dare.
What we didn't like:
Horseshoe Bend is a busy place. In 2018, they installed a new viewing area protected by safety rails. We felt this area could have been made larger to accommodate more guests.
If you go too early in the morning like we did, there will be shadows over much of the bend.
There's no water available, you must bring your own.
A wide-angle lens is preferred if you want to capture the whole bend and it can be challenging to get the best angle if you're there when it's busy.
There's nothing stopping you from falling over the edge in many places. We felt a lot of visitors were taking unnecessary risk for the perfect photo.
Did we mention it gets a lot of visitors? A lot. Thanks Instagram!
Verdict: If you're in the Page area, we recommend stopping for a visit, despite the crowds. We loved the view and the walk was pleasant down to the overlook.
Practical info for your trip
Current trail conditions
Check Alltrails for recent trail reviews.
Check the National Weather Service for temperature forecasts. We highly recommend this before you head out. Heat advisories, wind and sand storms are common in the area. The area can also see heavy rain during wet season.
What to bring
Be sure to check the weather conditions and pack appropriately. This is what we brought for this hike:
Standard Gear:
Special Items of note:
Water / Snacks – There is no running water available at the trailhead. Bring plenty of water (especially in the hot summer months) and extra snacks.
Clothing / Shoes – We recommend closed toed shoes for the hike and those with grip on them. While you could in theory stay on the designated trail the entire time, many visitors go off trail onto the sandstone in the area. Sun screen, a hat (unless it's really windy!) and sunglasses are recommended.
Parking
The majority of the parking area is gravel. It has room for standard vehicles along with RVs and busses.
The parking area will completely fill up on busy holiday weekends. Keep in mind, your entry fee only lets you enter the parking area once. There is no-entry once you've left.
Trailhead Amenities
There isn't much at the trailhead. You can find some restrooms on the far side of the parking lot, along with some trash cans. There is no running water at the trailhead. They do take cash and credit cards for payment (cash only on holiday weekends).
More info for your trip to Page, AZ