Mount Tallac hiking trail
| | |
| --- | --- |
| Round Trip Mileage | ~10.0 Miles |
| Elevation Gain | ~3,330 feet |
| Elevation at Summit | 9,735 feet |
| Average Time | 5 to 8 hours |
| Difficulty | Strenuous |
| Rating | 5 Mooses |
| Entrance Fees | Wilderness Permit Required (free and available at the trail head) |
| Best time to visit | May until October |
| Our Hike | 3 Hours 45 minutes to hike up and 2 Hours 30 minutes to hike back down. |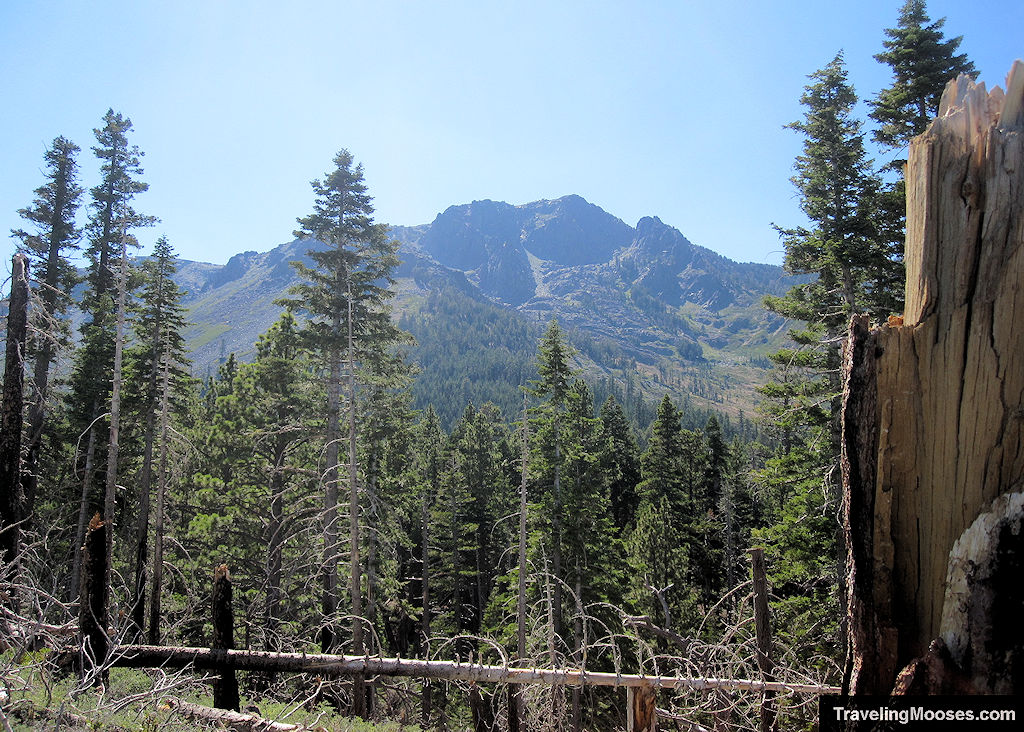 Know before you go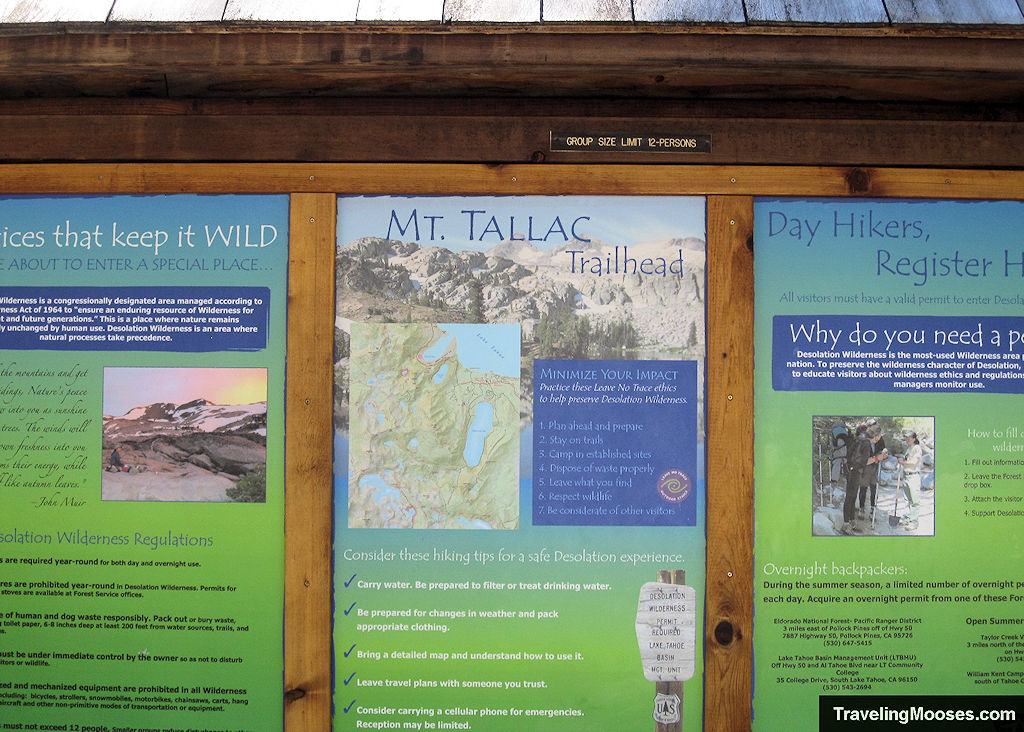 Trail Quality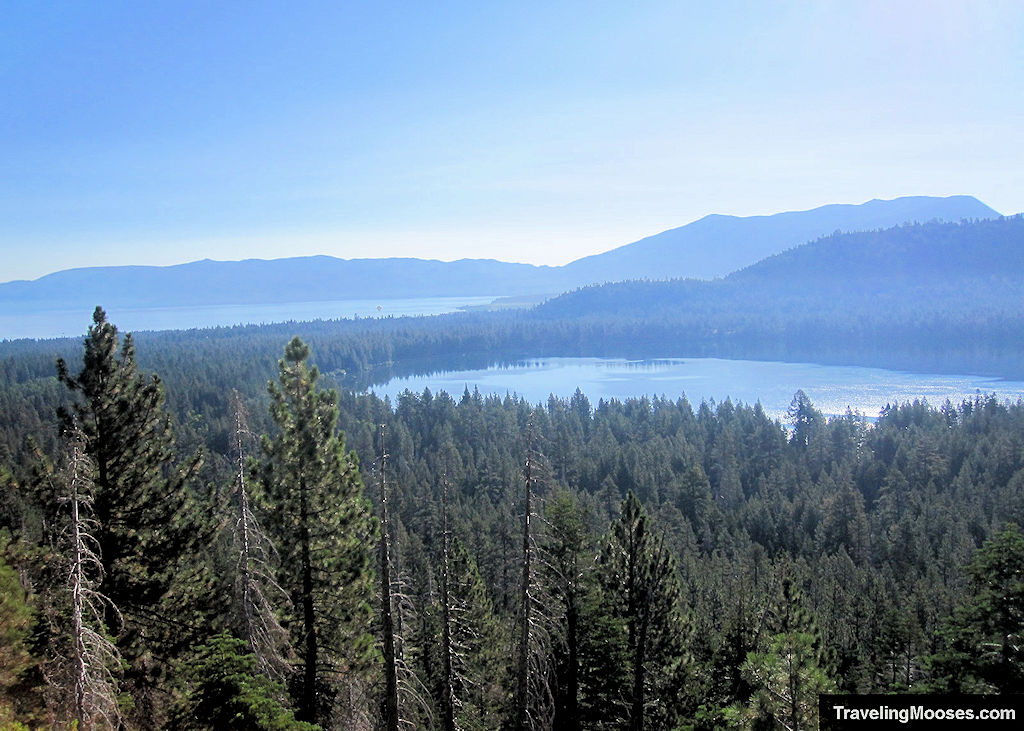 The first few miles of the Mt. Tallac trail start out gently through lush forest and tantalizing views of Lake Tahoe from the lower elevation. The trail is extremely well marked and easy to traverse.
Cathedral Lake is what I consider the last of the "easy" parts of this trail. After passing Cathedral lake you reach the bottom of the real push to the summit of Tallac.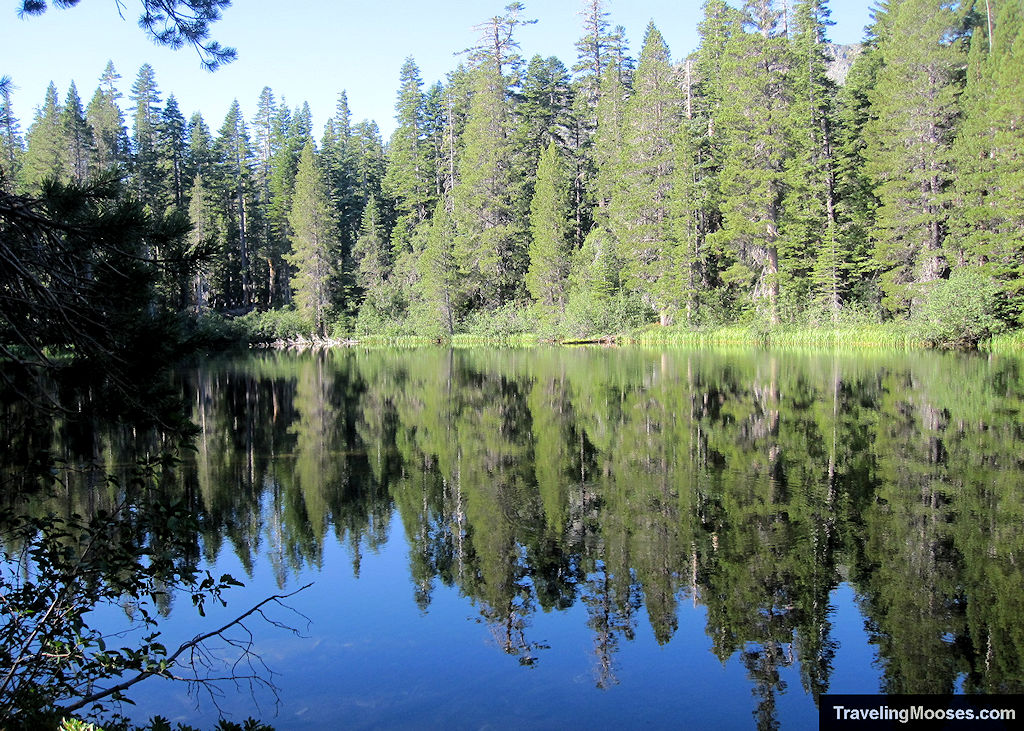 You can see the beginning of the type of terrain the trail turns into. Large swaths of fully exposed rock fields that turn into a long upward slog to reach the summit.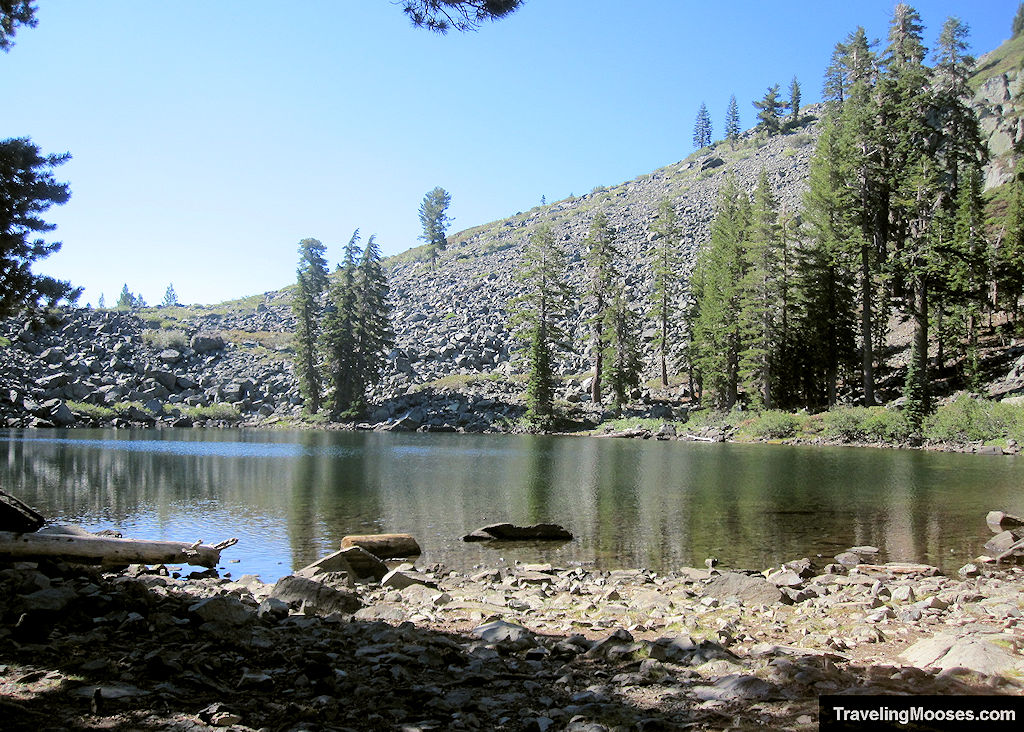 After you pass through the exposed rock field and make it up to the back side of Tallac, you'll think you've made it. "False" summits are probably the most frustrating thing of hiking.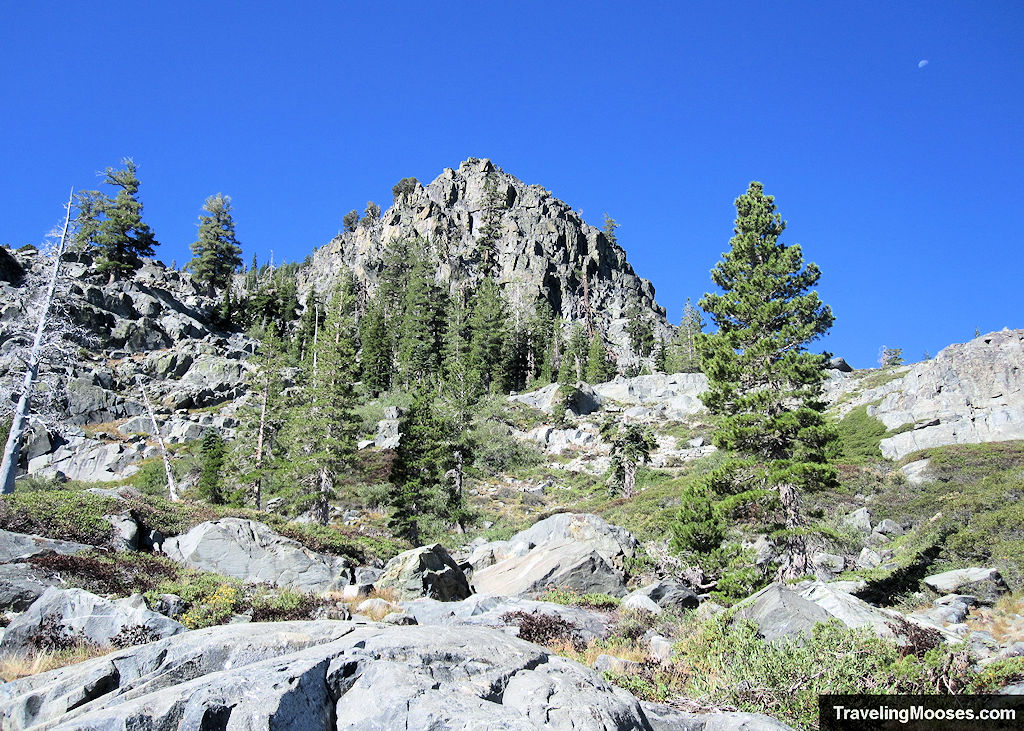 The good news is that on Tallac, once you've conquered the rock fields, you've done the tough work. You're rewarded with a meandering (and far easier) final push to the summit through some lush meadows.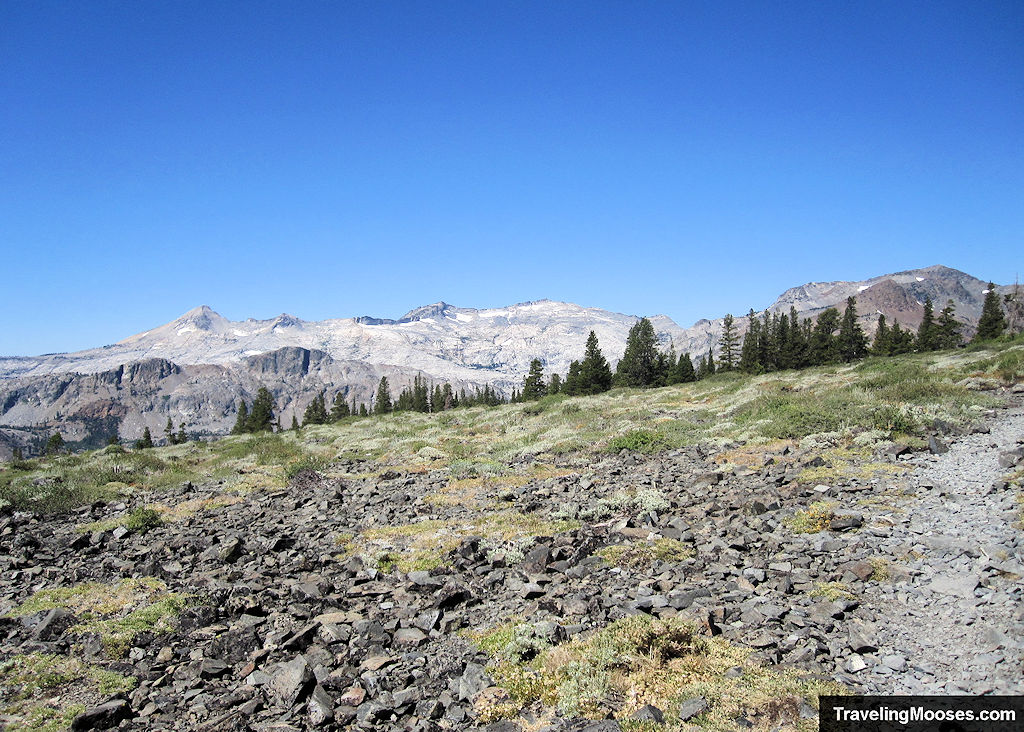 If you're lucky, you'll be greeted with some wild pheasants to help you on your way.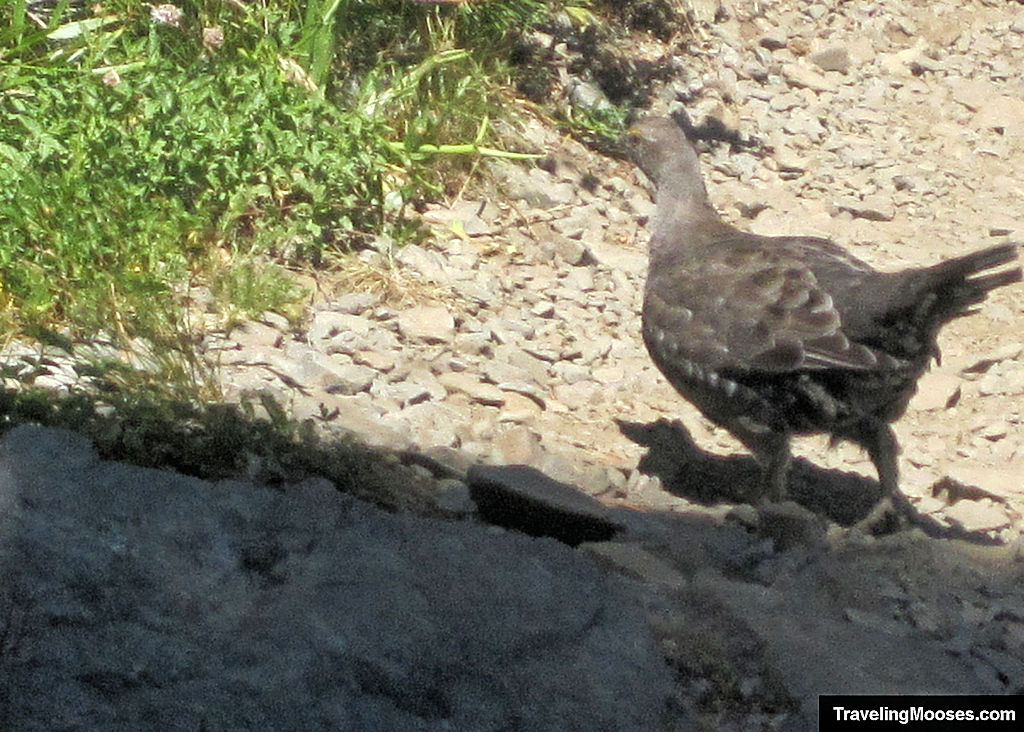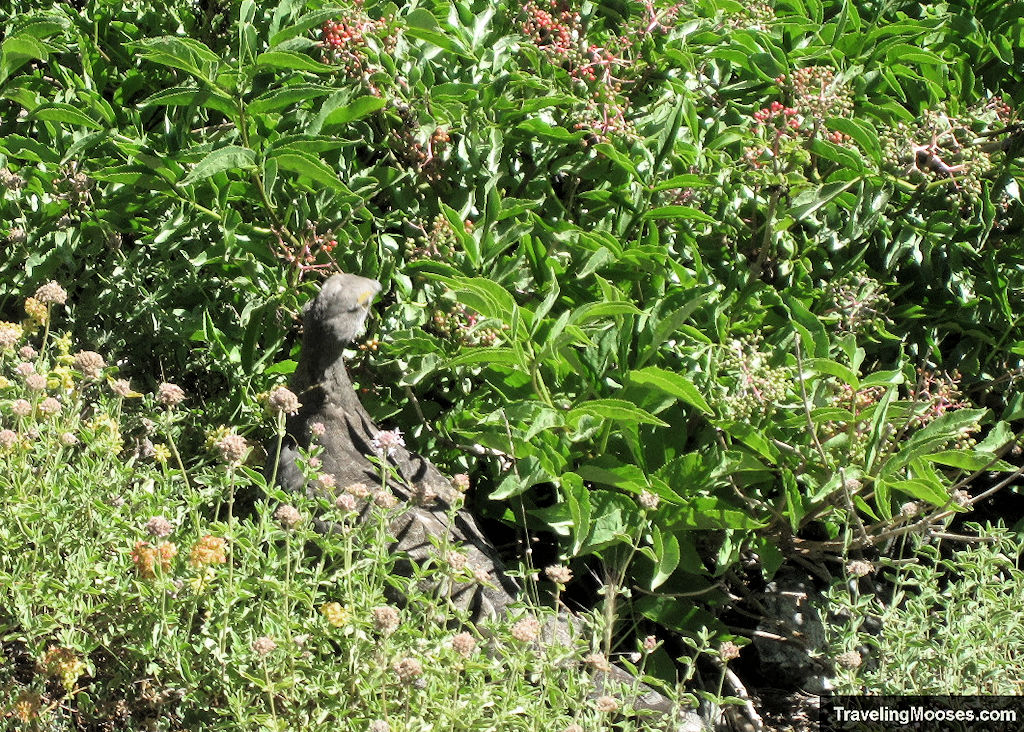 What to bring on the Mt. Tallac Hike
Be sure to pack the ten essentials of hiking whenever you venture out into the wilderness.
The day we hiked, we saw a gal casually walking up the trail with a Starbucks coffee in her hand, inappropriate footwear and no water or snacks in sight. She clearly had no pockets with a secret stash of supplies.
Maybe the joke was on us as we saw her on the summit.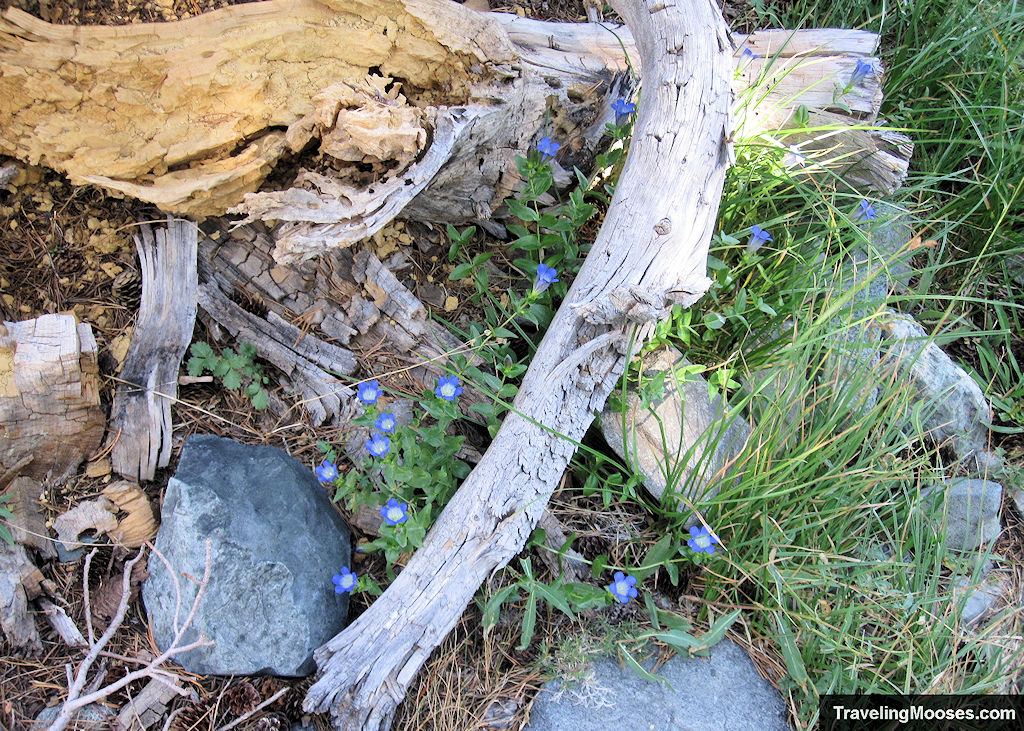 That might be ok for a casual short hike, but on a 10 mile high elevation hike, extra water, food and supplies is the right way to go.
You'll also save yourself from being that couple that decided it was time to turn around after attempting to cross the final uphill boulder field in the relenting sun with no shade in sight. Sadly, they turned around right before the lush meadows on the ridge line. They were tantalizingly close.
What type of wildlife is on the Mount Tallac trail?
Keeps your eyes out all along the trail for various critters. We saw marmots (they were quite camera shy), squirrels, birds, and of course pheasants.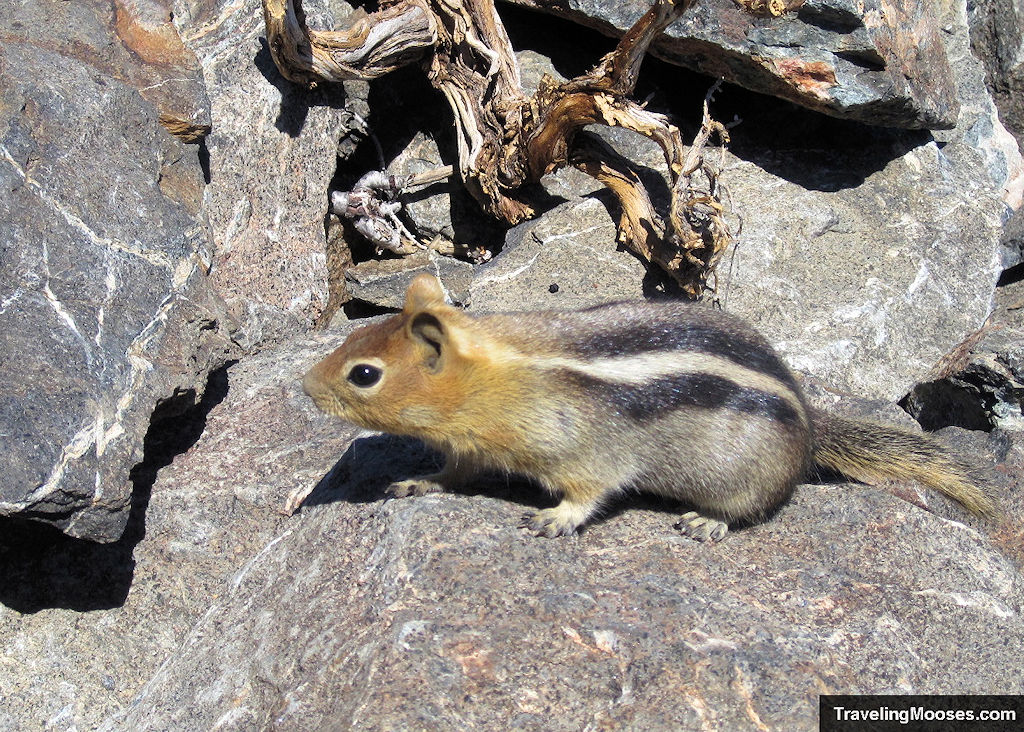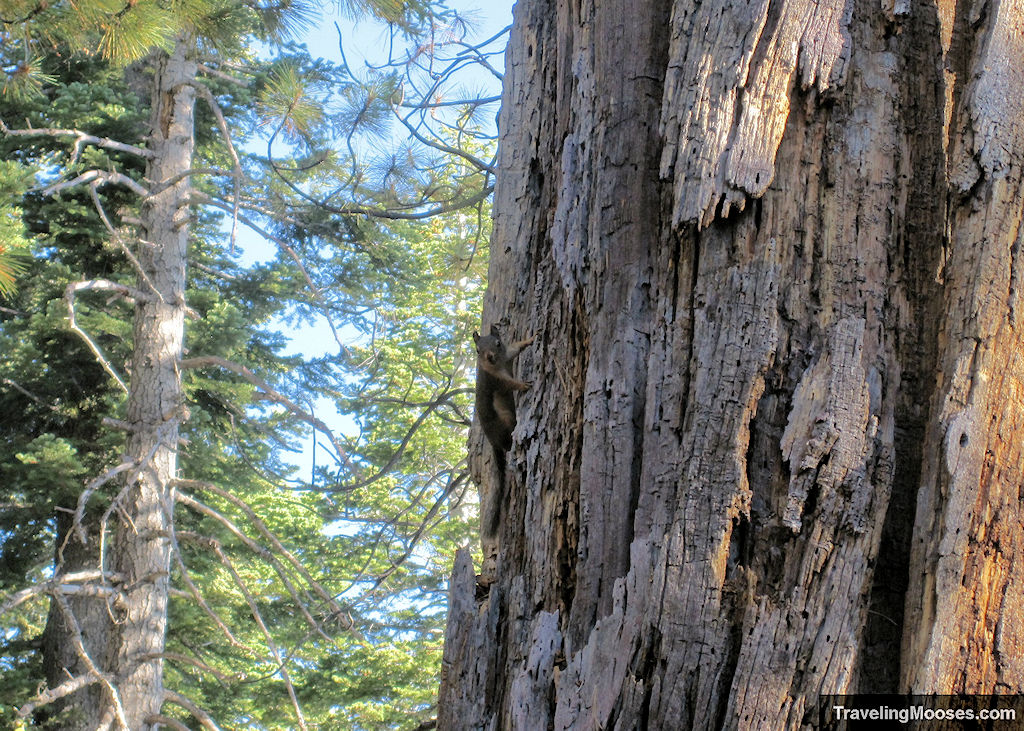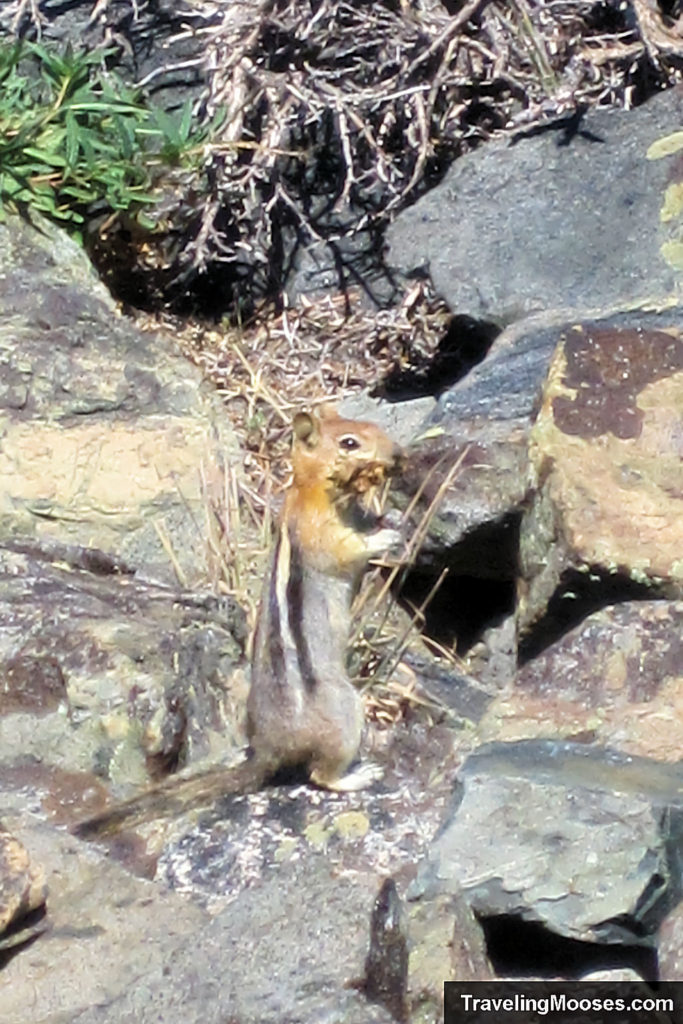 Safety Considerations on Mt. Tallac
As with any hike, there are inherent dangers along the trail. Always use your best judgement when hiking, check weather conditions and take appropriate steps to keep yourself safe.
The trailhead sign had the following warnings and recommendations:
Carry water. Be prepared to filter or treat drinking water.
Be prepared for changes in weather and pack appropriate clothing.
Bring a detailed map and understand how to use it.
Leave travel plans with someone you trust.
Consider carrying a cell phone for emergies, however reception may be limited.
Know your physical limitations.
Plan ahead and prepare.
Stay on trails.
Respect wildlife.
Leave what you find.
Be considerate of other visitors.
Views from the Mt. Tallac summit
After a long hike, you'll be rewarded for your efforts. Enjoy a full 360 degree view of mountains, lakes and the vast wilderness in the valleys below.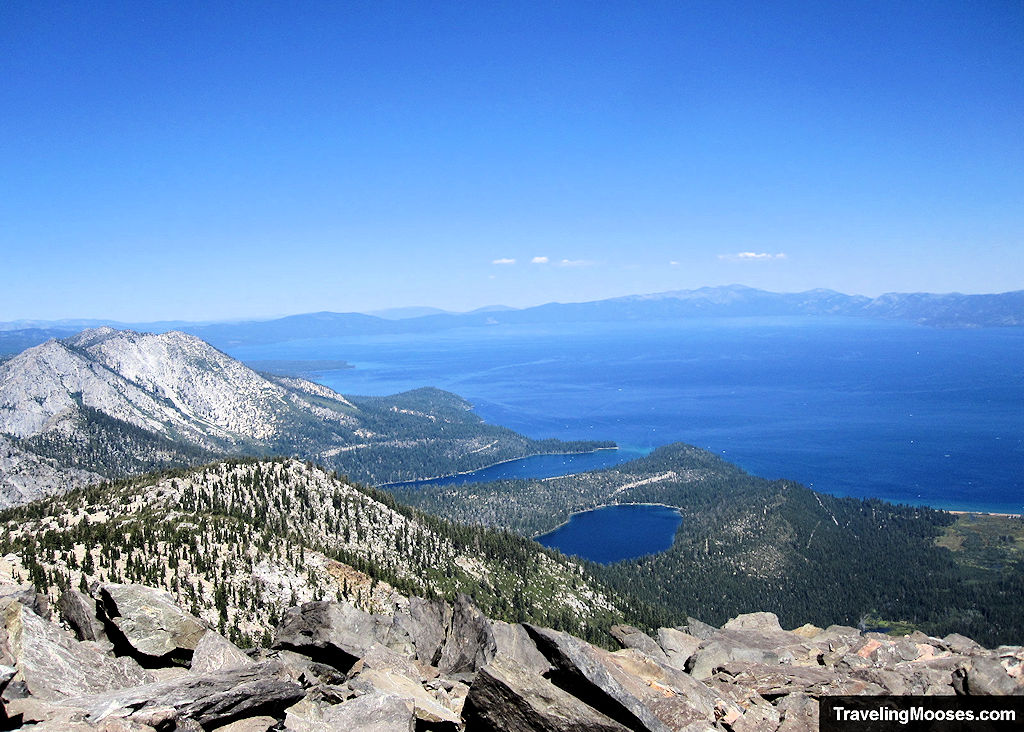 Be sure to check the weather before you head out. You'll want a nice crisp clear day before tackling the summit.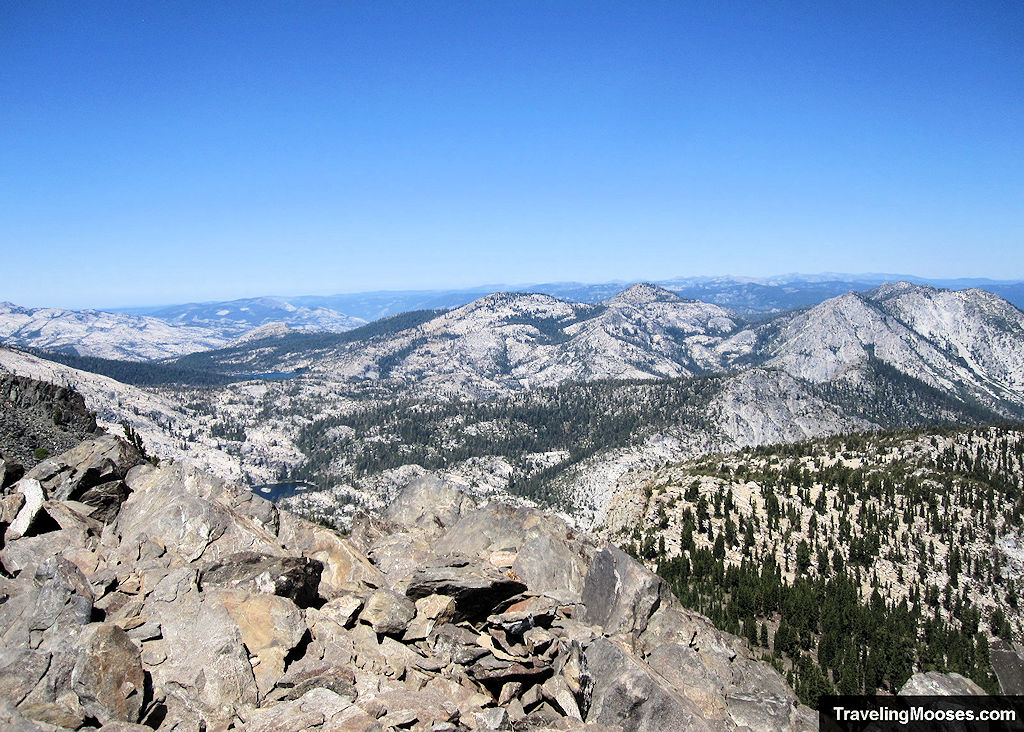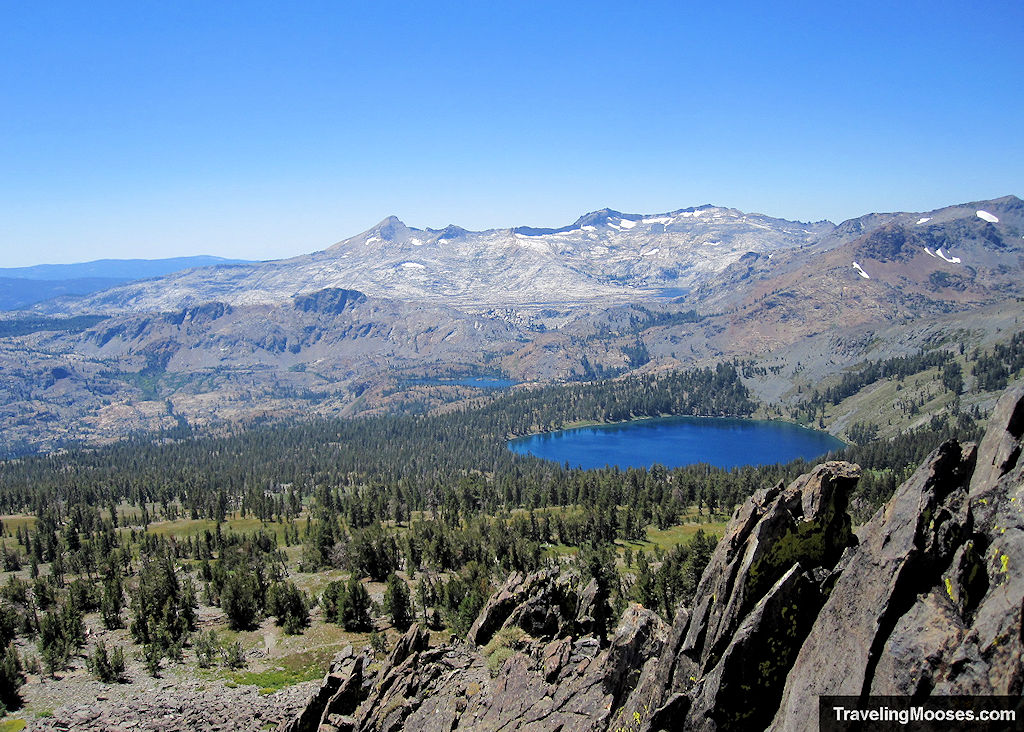 Should you hike up Mount Tallac?
Rating: 5 Mooses


This 10 mile round trip hike is worth the 3,300+ feet in elevation it takes to summit this magnificent mountain. The exertion is worth the sweeping panoramic views, stunning plant life and abundance of cute little critters greeting you every step of the way.
Verdict: A fun and challenging hike with huge payoffs at the top.
We'll be back one day to conquer Mt. Tallac again.
You might also like