If parking isn't one of the biggest issues when you go hiking, I don't know what is. Lake Blanche just outside Salt Lake City is arguably one of the best and easily accessible hikes in the area. It's super popular for a reason.
Related: Check out our complete review of the Lake Blanche trail here or the video of our experience here.
The Lake Blanche Trail Parking situation
There is a small lot (approx. 20 cars) at the Mill B South lot off of Big Cottonwood Canyon Road. The parking lot fills up early on weekends and can be quite busy on weekdays as well. Overflow parking is available on Big Cottonwood Canyon Road; however, this would be a challenge in the winter months due to snow.
We arrived early at the trailhead (approximately 6:30 a.m.) on a weekday as there was a heat wave coming through the Salt Lake area in July.
When we arrived, you can see from the picture there were already several cars in the lot. The good news is there is an overflow parking area as well.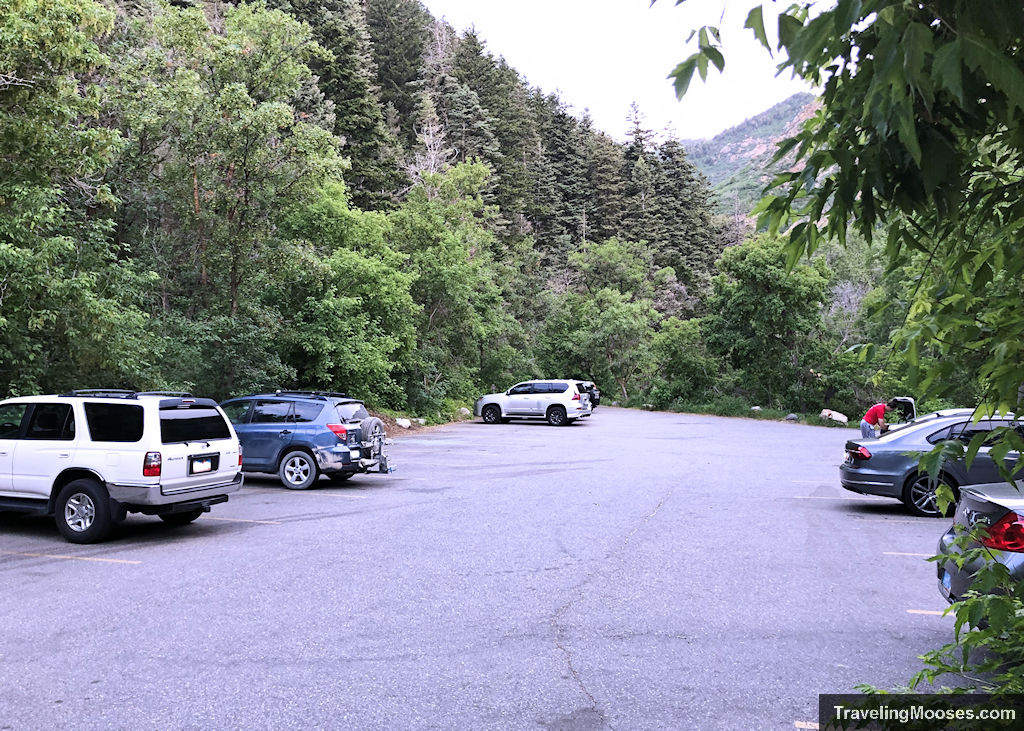 Be sure to leave all valuables at home or hide them well in your vehicle as car break-ins are rampart at the trailhead. A nearby sign warns of "daily" break-ins.
Overflow Lake Blanche Parking
If you don't arrive early enough to snag a spot in the official parking lot, we noticed there were a lot of cars lined up on the main road outside the trailhead. The picture below is from around 10:30 on a weekday.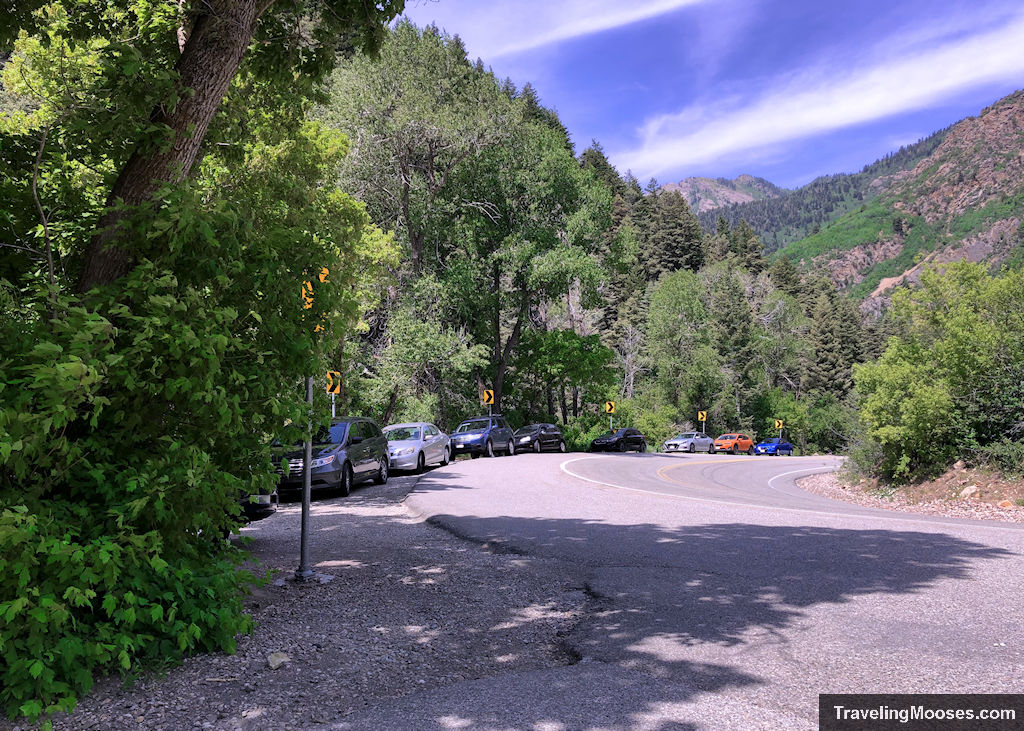 Map of Lake Blanche Parking in Utah
If you're like me, you'd prefer to have an aerial view of the parking situation. Big Cottonwood Canyon road has plenty of places to park, but we highly recommend going early enough to snag a spot in the actual lot. We saw a lot of cars racing around the corners too fast for comfort.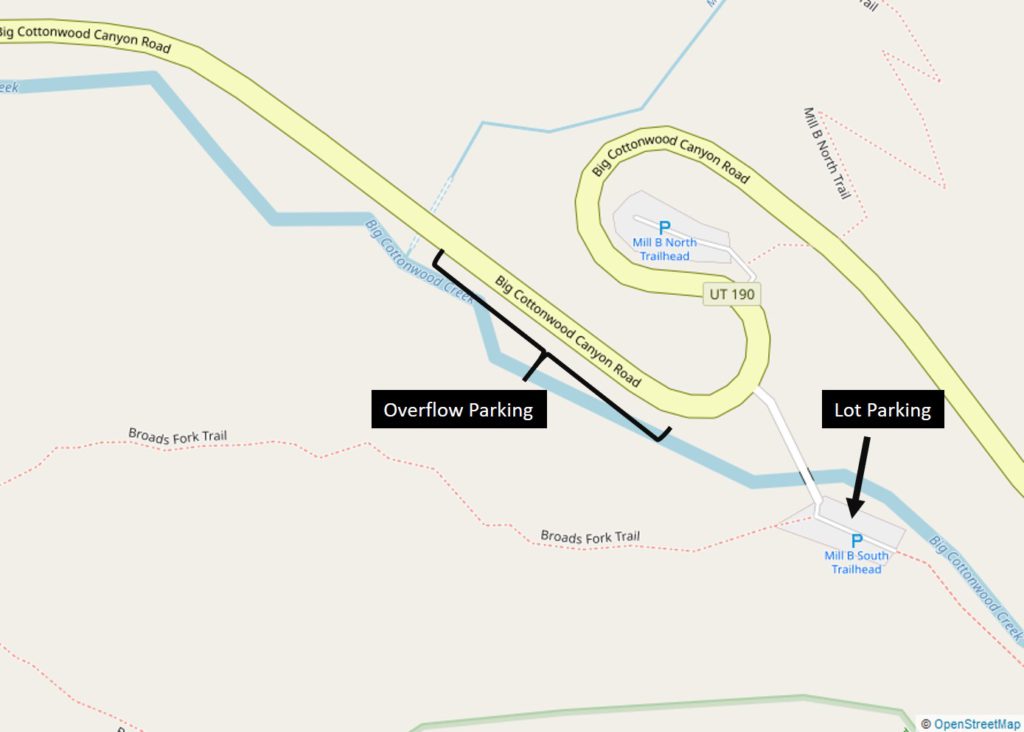 More information for your trip to Salt Lake City:
You might also like: