We spent 6-days in Big Bear, CA. Here is everything we did and the things we wish we had time for.
In this guide (jump to section):
Big Bear, CA Quick Stats
6-Day Itinerary for Big Bear, CA
Chances are, if you're planning on visiting Big Bear, you'll be doing a road trip to get there. Big Bear Lake isn't something you'll come across by accident and the nearest airport is 37 miles away in Palm Springs.
Day 1: Road trip from Las Vegas, arrival and exploring Ski Beach Park
We started in Las Vegas (4-hours away) and had two stops on our drive out.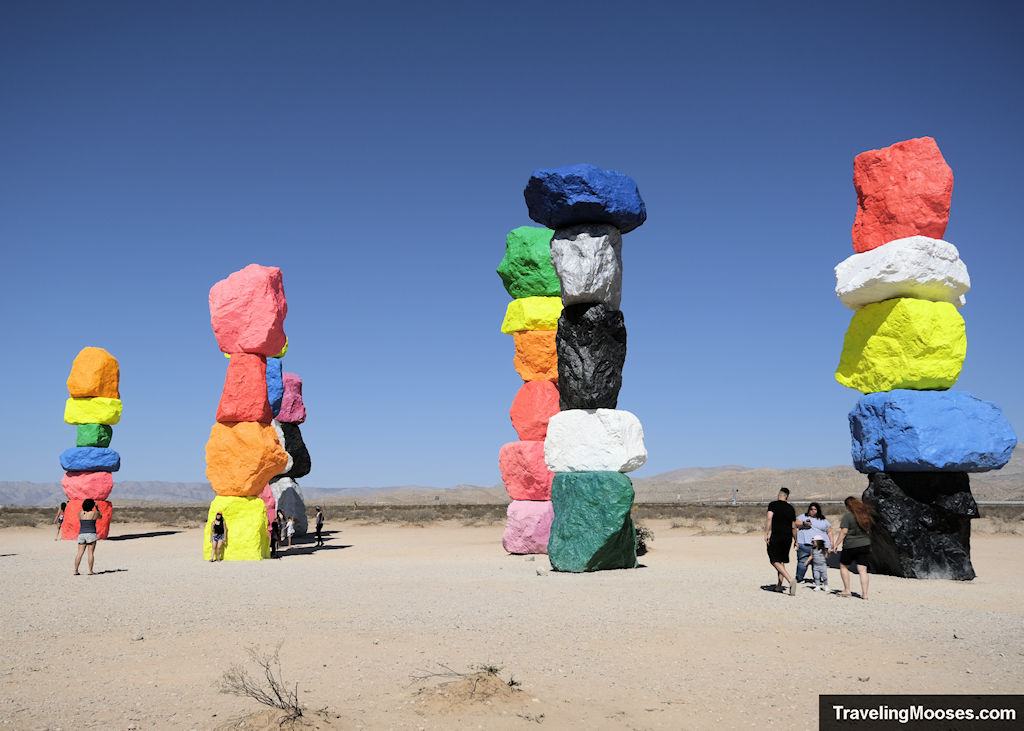 Here's a few other things to see on your way. We've been to all of them, though not on our trip to Big Bear.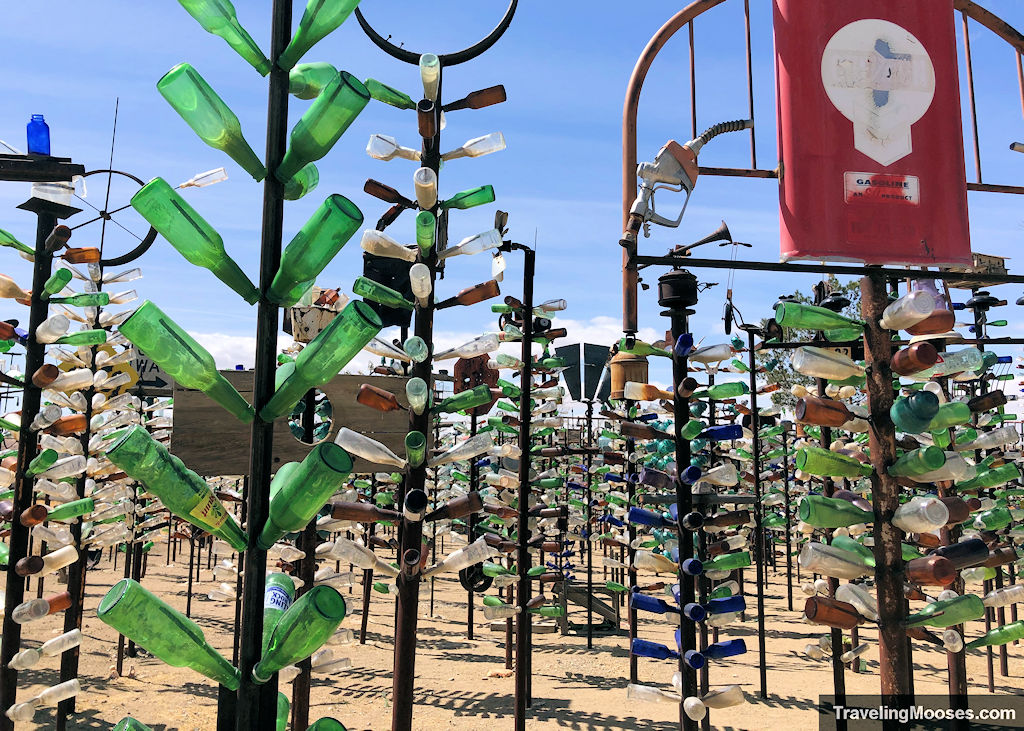 After we arrived in Big Bear, we checked into our Airbnb and headed off to the nearby park.
Exploring Ski Beach Park (aka Meadow Park)
Day 2: Hiking and a trip to the Big Bear Alpine Zoo
Hiking the Cougar Crest trail to the summit of Bertha Peak
Visiting the Big Bear Alpine Zoo
Day 3: More hiking, bike rentals and Boulder Bay Park
We still had our adventure pass from the day before, so we decided to get in a short hike.
Bike rentals for the Alpine Pedal Path
Exploring Boulder Bay Park
Day 4: Snow Summit, the Bobsled hiking trail, Mini Golf.
Snow Summit Resort
Day 5: Kayaking, Mine Shaft Coaster, Downtown Big Bear
Kayaking on Big Bear Lake
2. Fun at the Alpine Slide at Magic Mountain
Day 6: Castle Rock hike, shopping at the Big Bear Village & dinner
Hiking the Castle Rock trail to Outlook Point
Exploring the Big Bear Village and dinner at Fire Rock Burgers & Brews
Is visiting Big Bear, CA worth it?
Rating: 3.0 Mooses
What we liked:
Big Bear Lake was pretty, though given the water challenges in California, it wasn't as full as it could be. You can see the historic water levels here.
We enjoyed the hiking trails we sampled, with Castle Rock and the Bobsled trail being our favorite.
One nice thing about Big Bear is the high elevation. The lake sits at 6,752′ leading to cooler temperatures than the nearby desert areas. Average high temperatures in the summer are 80 degrees.
Big Bear is centrally located. It's only 4 hours from Las Vegas, 2 hours from Los Angeles, and 3 hours from San Diego.
What we didn't like:
There aren't as many activities in the area as we expected there to be. The population of Big Bear is just over 5,000. It really is a small town and the infrastructure isn't built for the hordes of visitors that come through.
Parking around the village is nearly impossible. We gave up after driving around for a while and ended up walking from our Airbnb to avoid the hassle.
Actually, parking around the entire town can be difficult. If you want to hike, you'll need to arrive at the trailheads early. They fill up and the roads are constructed in a way there aren't any alternatives to the small lots. We've heard many trailheads have trouble with car break-ins, but thankfully didn't experience any issues.
It's a popular getaway for many in California, which means things are on the pricey side. Expect meals, hotels, and events to be expensive.
Big Bear has an odd quirk, in that many homeowners do not pay for trash service to come to the house. This meant, as an Airbnb guest, we were required to drive our trash a mile away to a central drop off point. If we failed to do this, we would be charged a hefty fee for non-compliance. We would have liked to have known this before we visited.
Verdict: If you're planning a summer trip, we recommend no more than 3-4 days. It's plenty of time to see the highlights. We actually had one more night booked, but ended up bailing rather than stay the 7th day. There's no place like home, right?
We've included the few other items we had on our list below.
Things we wish we had time for
Hiking up San Gorgonio Mountain. Also, known as Old Grayback, Mount San Gorgonio is the tallest mountain in Southern California. Clocking in at 11,503′ and around 18 miles round trip, this class 1 hike sees over 4,000 feet in elevation gain and offers majestic views from the summit. We did procure a permit to make the hike, but ultimately decided we weren't conditioned enough to try for the summit. Another time!
Bluff Lake Reserve – Located around 30 miles from Big Bear, this preserve features a serene lake with a diverse ecosystem of wildlife. Activities at the reserve include hiking, birdwatching, wildlife viewing and seasonal wildflowers. The area is also famous for being the filming site of the Parent Trap in 1961. Admission is free and the area is typically open from May 1 to November 1 from 9 a.m. to 6 p.m. The area closes for snow, so be sure to check out their website before you attempt to visit.
Bowling at The Bowling Barn – We can't resist a quick stop at the local bowling alley on most of our vacations. Unfortunately, when we visited, they didn't answer their phone to confirm if open bowling was going on. They do have 16 lanes, an arcade, a restaurant and a laser maze. You can read reviews on yelp here.
That was pretty much it. Big Bear, while a fun destination for a few days, didn't end up having as many activities as we expected. There are more hiking trails to explore, but many required a 4WD vehicle to get to or didn't seem worth the effort.
We wouldn't mind heading up in the winter to check out the ski slopes.
More information for your trip to Big Bear, CA