The Mob Museum, also known as the National Museum of Organized Crime & Law Enforcement is a popular tourist destination in downtown Las Vegas, NV.
The museum is located in the first federal building in Las Vegas, which originally housed the Courthouse and a U.S. Post Office. It was later restored and turned into the Mob Museum in 2012.
We wanted to check it out after we had seen mostly positive, but some mixed reviews and needed to find out:
Is the Mob Museum worth it?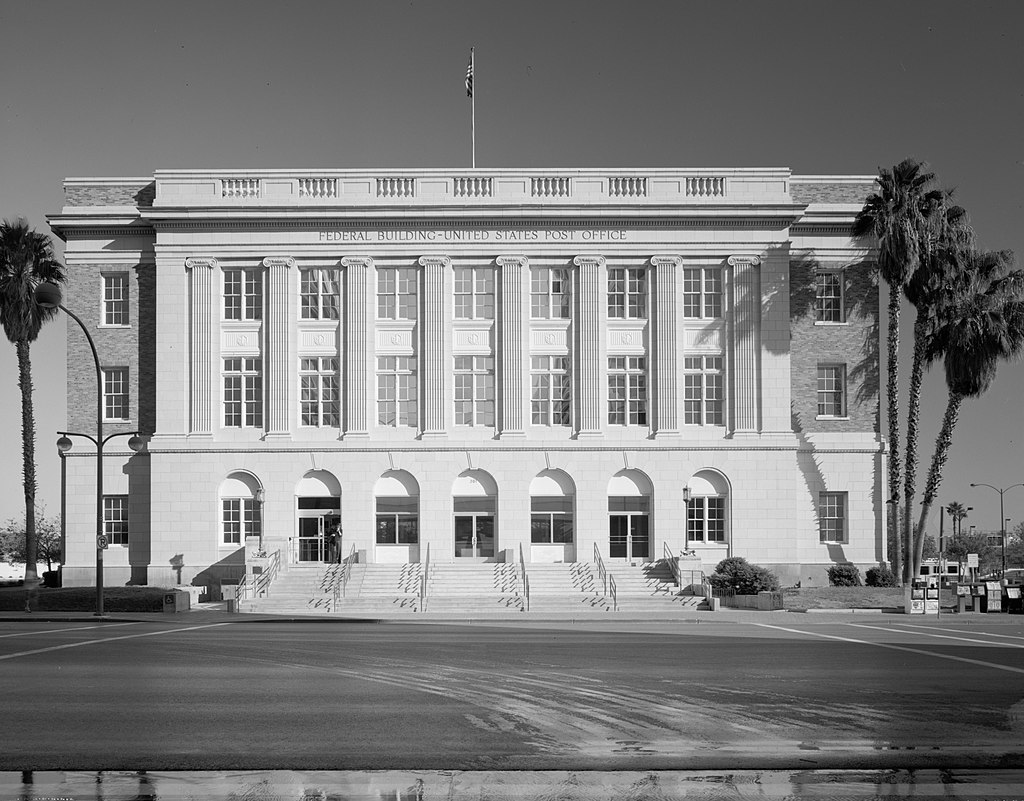 Mob Museum Las Vegas Quick Stats
Hours of Operation (Museum)
Daily 9 a.m. to 9 p.m.*
Note: Check the hours before you go as sometimes the venue holds special events and it may close or limit what you can see.
Hours of Operation (Speakeasy)
Monday – Wednesday: Noon – 10 p.m.
Thursday – Sunday: Noon – Midnight
Address
300 Stewart Avenue, Las Vegas, NV 89101
Admission
Starting at $29.95 (pricing subject to change)
Add-ons
Crime Lab, Distillery Tour & Tasting, Firearm Training Simulator
Parking
Limited parking is available in the lot next to The Mob Museum. Parking is also available at nearby casinos including Downtown Grand, Main Street, and El Cortez or other parking garages. Pricing varies by parking lot.
Average Visit Time
2 to 3 Hours
Website & Ticket Purchase
The Mob Museum
Discounts
Happy Hour Discount: save $7 online when you buy online. Restrictions apply, see website for details.
Locals enjoy a substantial discount on ticket prices, must show valid ID per person.
Rating
4.5 Mooses
Note: We are not affiliated with the Mob Museum and we purchased our own tickets for admittance. Our thoughts and opinions are our own.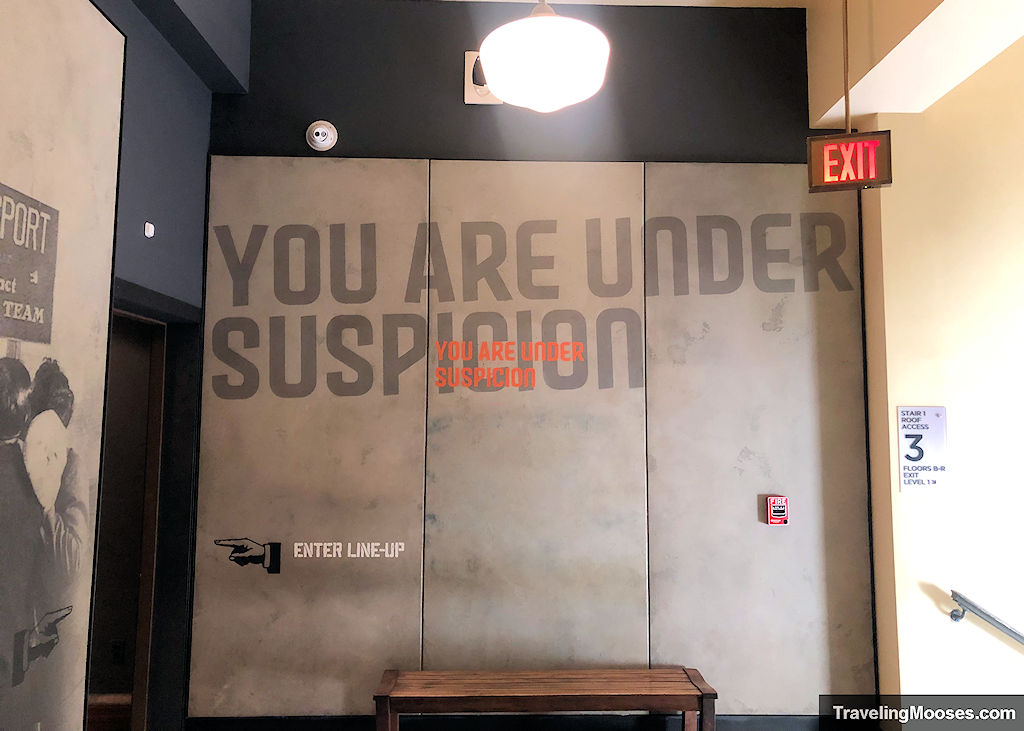 What to expect at the Mob Museum in Las Vegas
We visited the Mob Museum in the early afternoon on a weekday. We didn't pre-purchase tickets as we weren't sure what time we were going to arrive and we wanted to procure our local's discount.
Tip: You can pre-purchase tickets online that include discounts. Be prepared to show ID for each member of your group entitled to the discount or you will have to pay full price.
After purchasing our tickets we were directed to take an elevator up to the third floor to begin our tour.
Up first, they'll usher you into an area to take a "Line Up" photo. When a professional photographer is there (which we're guessing is always), they charge for a photo and you're not allowed to take personal photos.
You'll then wander through various exhibits on the third floor which include a variety of photos, videos and written educational pieces.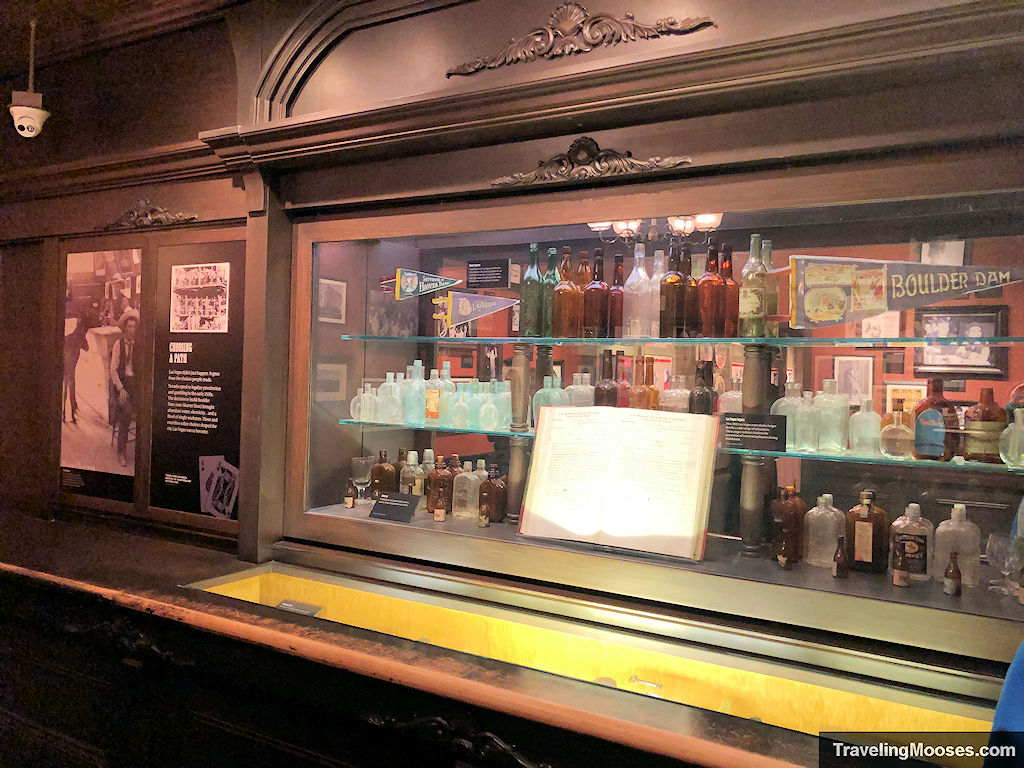 After completing the third floor, you'll end up back at the elevators to head to the next floor. If you get tired of waiting for elevators like we did (they are pretty slow), you can also take the stairs down to the next level.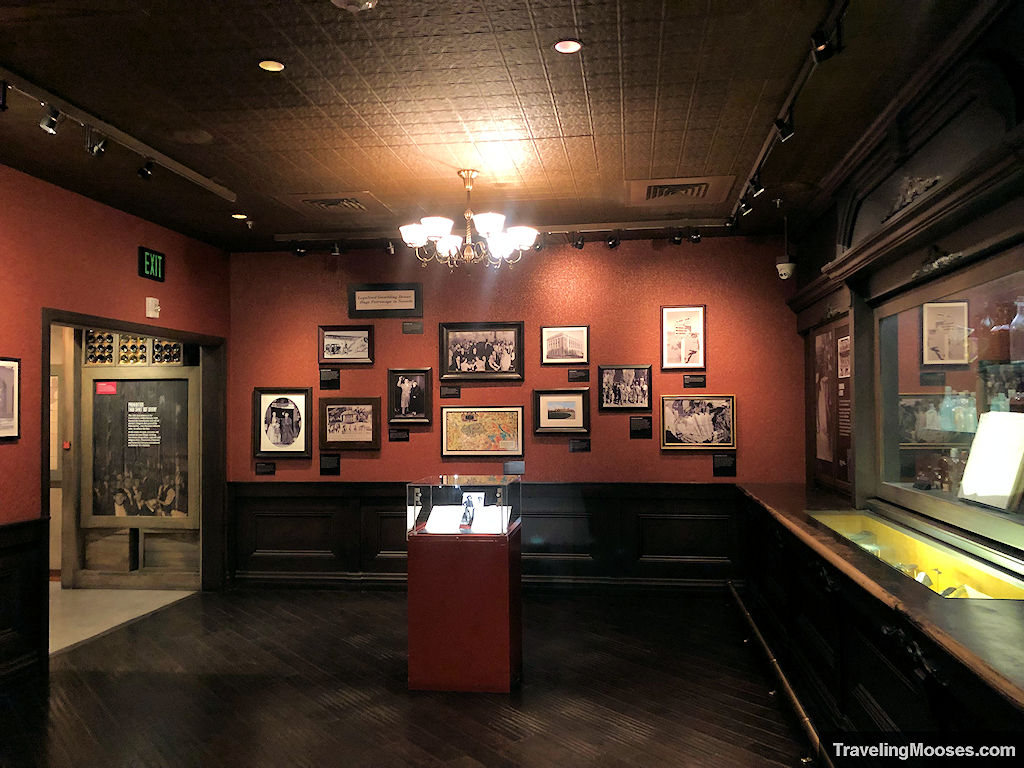 The second and third floors have the vast majority of the exhibits. You'll even get an opportunity to be "electrocuted" in one of their interactive exhibits. The handle on the right side of the chair in the photo below actually works. Don't worry, it doesn't cause any actual harm.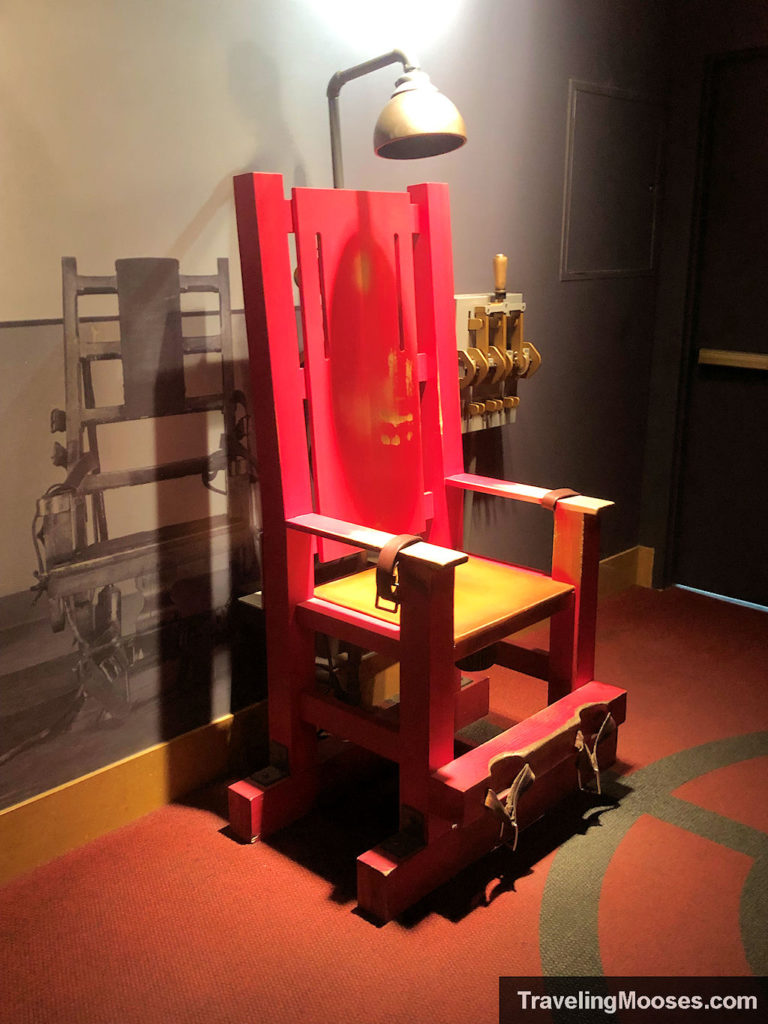 After finishing up the second floor, we moved down to the first floor to finish up the exhibits. The first floor has far less exhibits as the Firearm Training Simulator and Crime Lab experiences are both located there.
There's also a fairly large gift shop on the first shop to peruse keepsakes.
After you're done with the main exhibits, you can head downstairs to the speakeasy.
By the time we got to this point, we were on information overload and didn't spend much time in the speakeasy. It's a great place to enjoy some lunch or a drink, but you can also just look around.
Even if you don't plan to have a snack, we recommend at least taking a look around.
What type of exhibits are at the Mob Museum?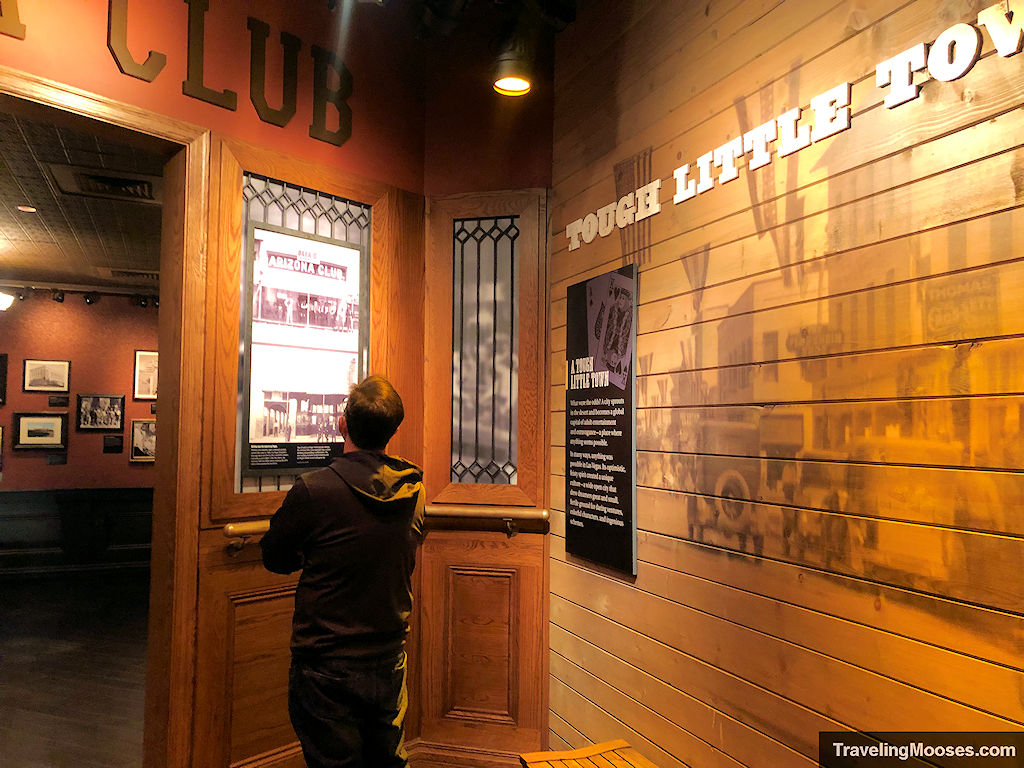 Third floor exhibit highlights
Birth of the mob
Crime gets organized
A tough little town
Prohibition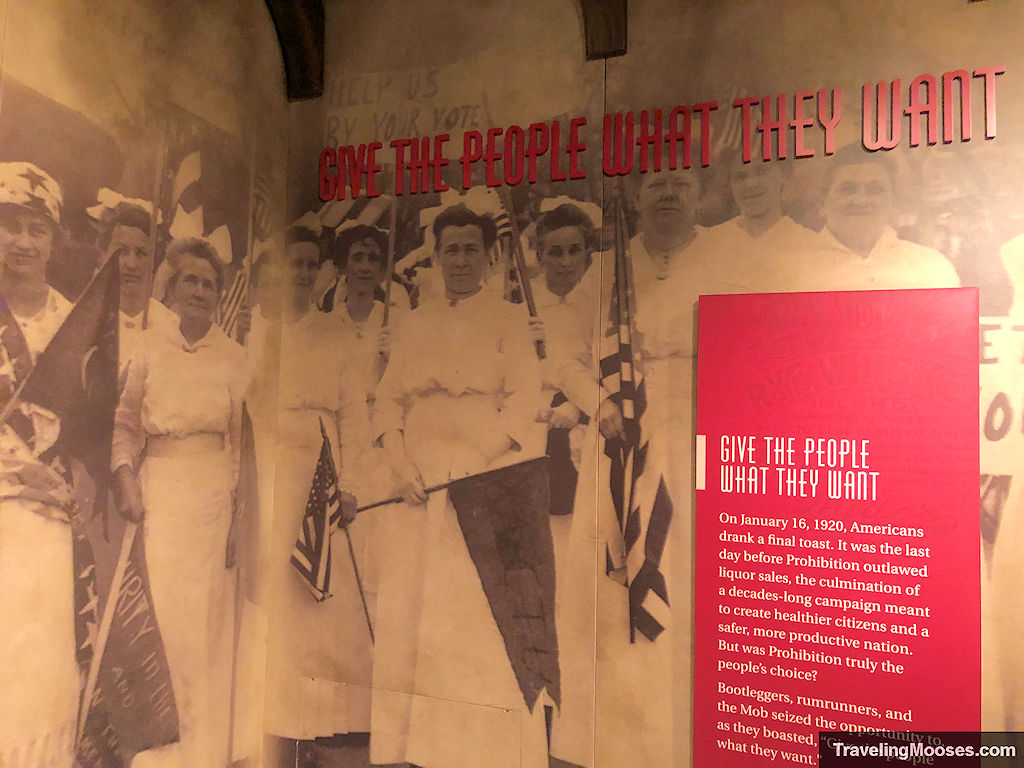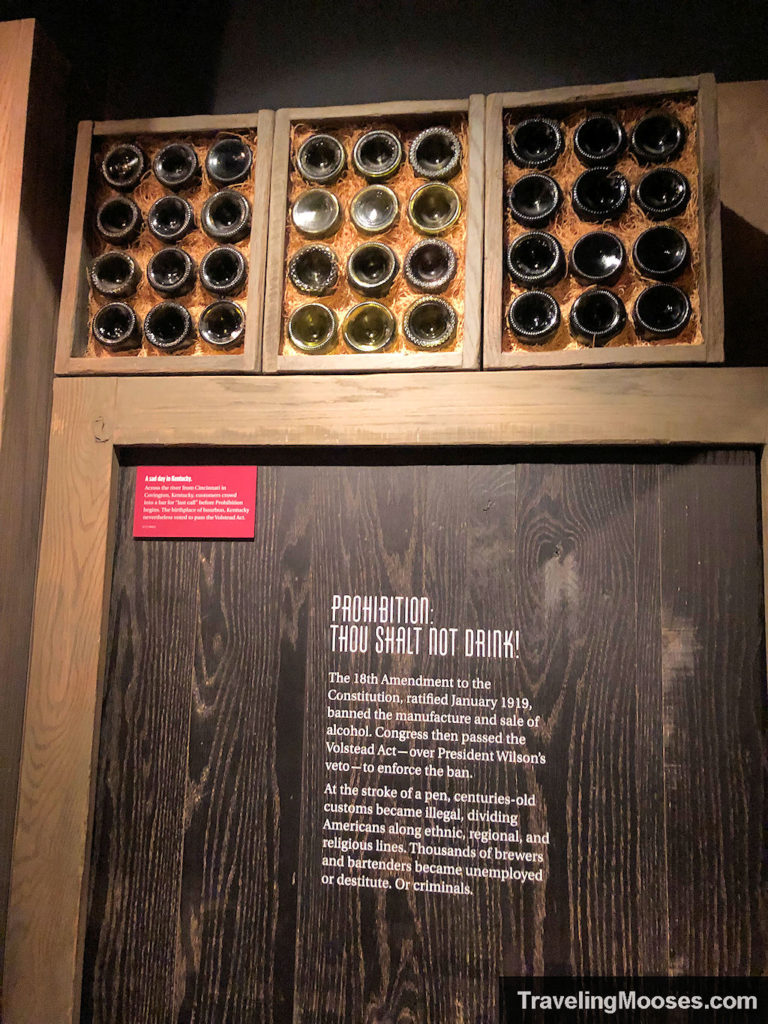 St. Valentine's Day Massacre Wall
Massacre evidence
The Fed fights back
Follow the money
The tentacles spread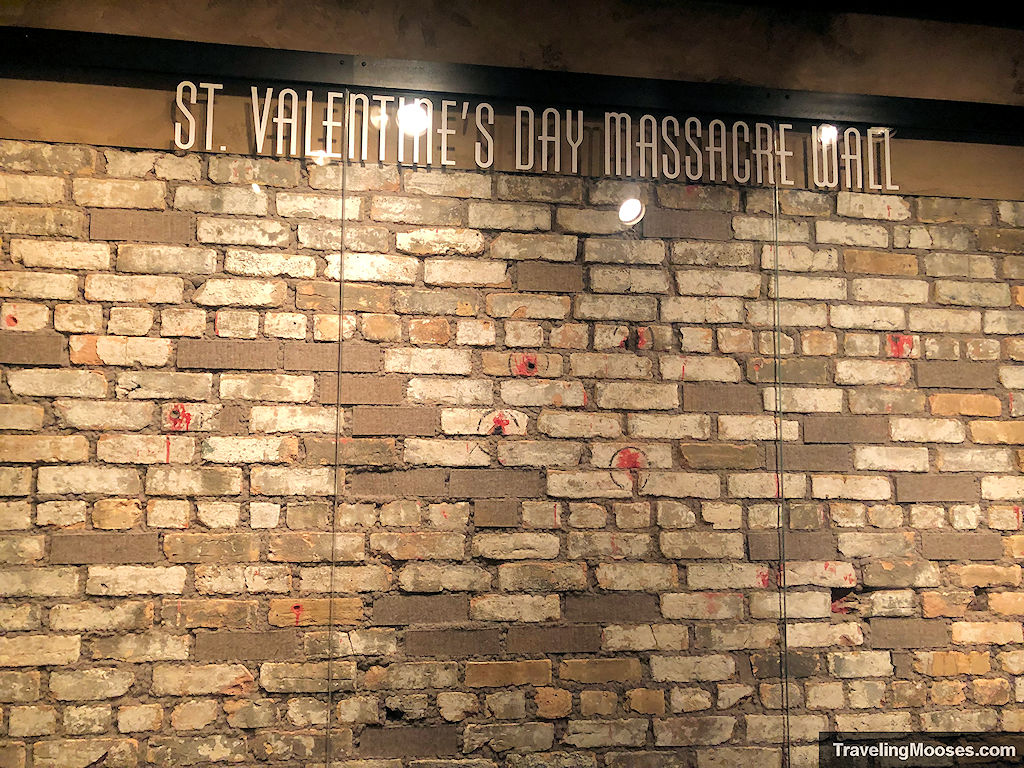 Second floor exhibit highlights
Kefauver hearings
Historic courtroom
Open city
Skim room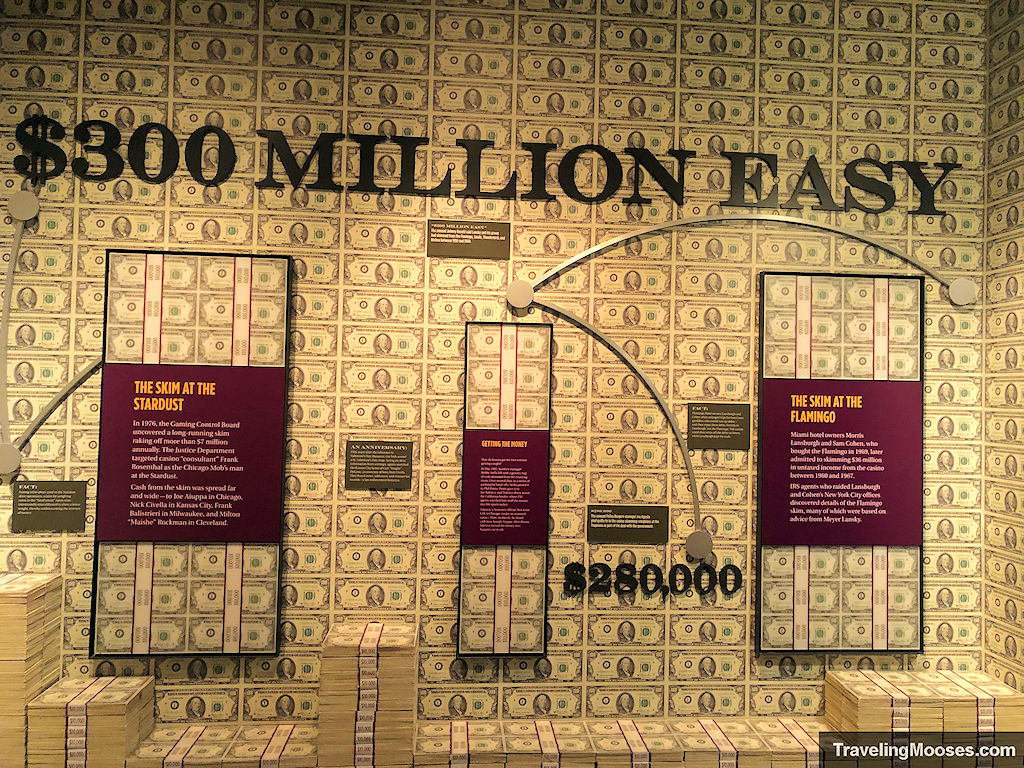 Las Vegas goes straight
Spinning a deadly web
Mob's greatest hits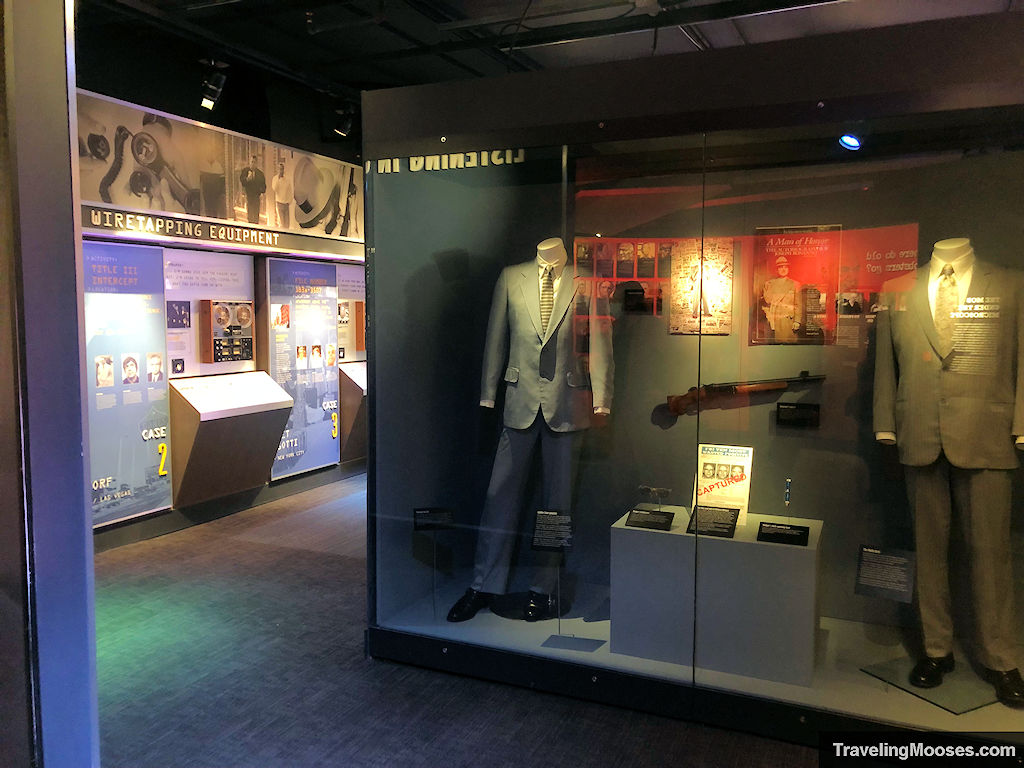 First floor exhibit highlights
Bringing down the mob
100 years of made men
Organized crime today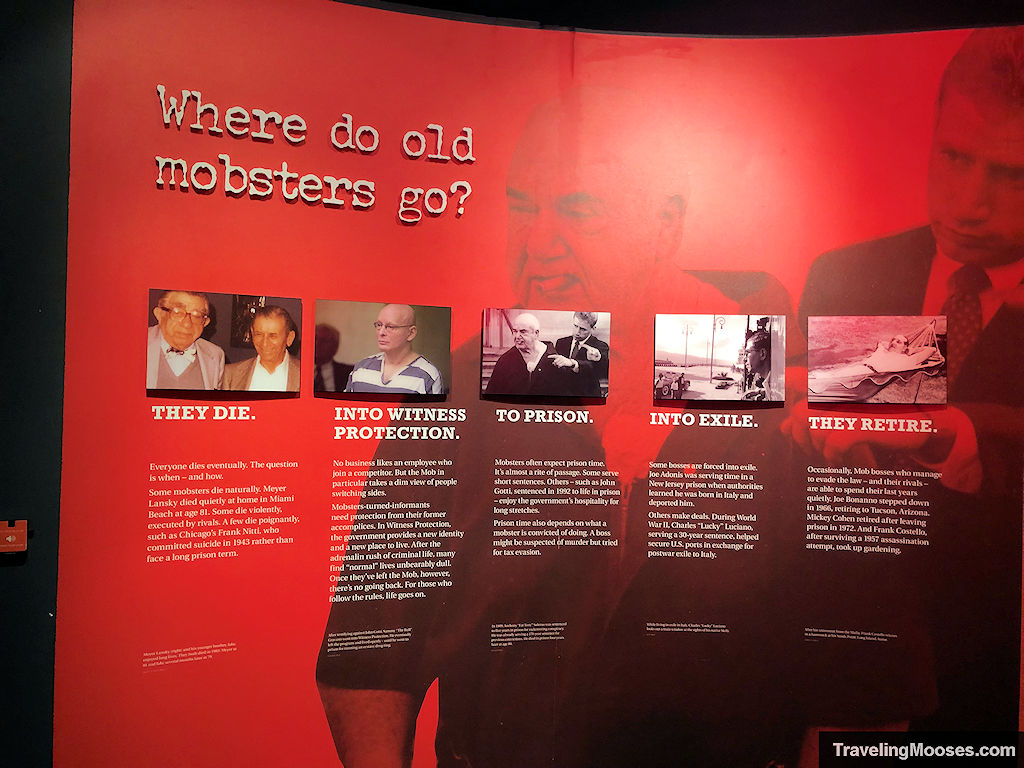 Global networks touch wall
Use of force
Rise of the cartels
Crime Lab (additional fee applies)
Firearm Training Simulator (additional fee applies)
More photos from inside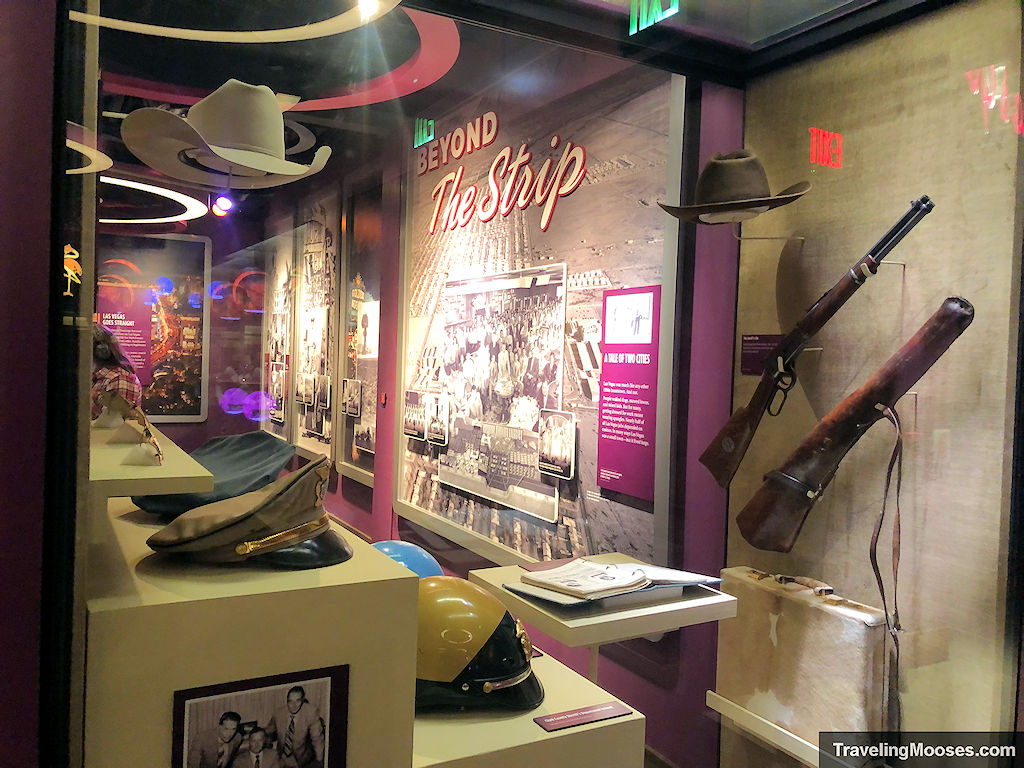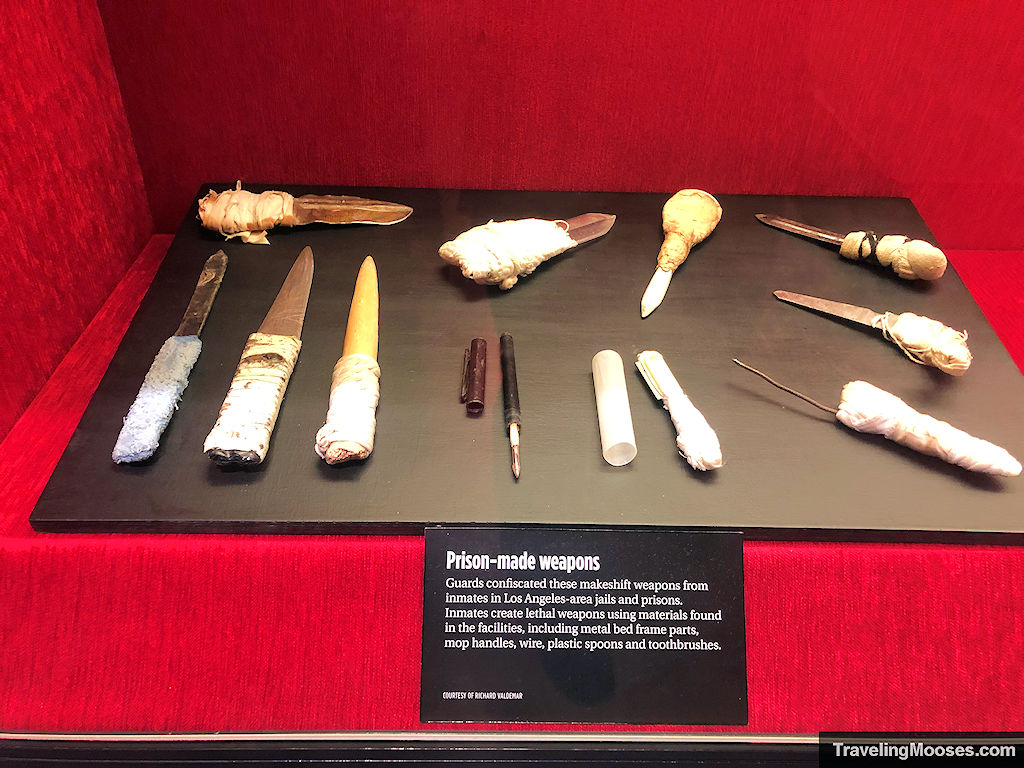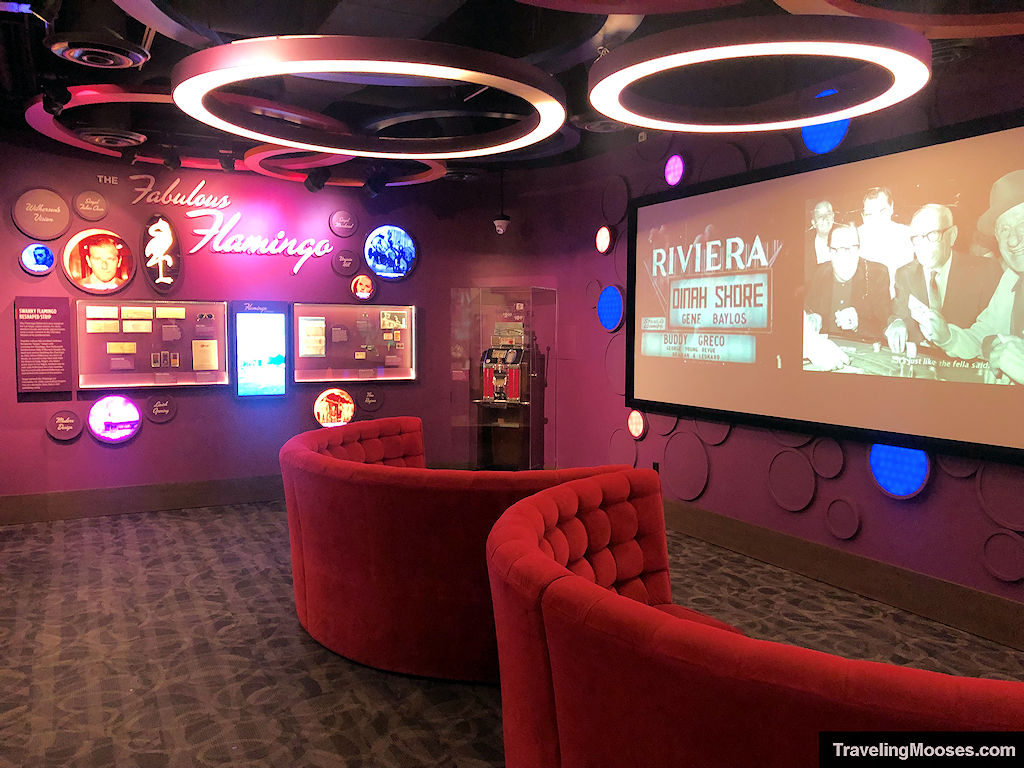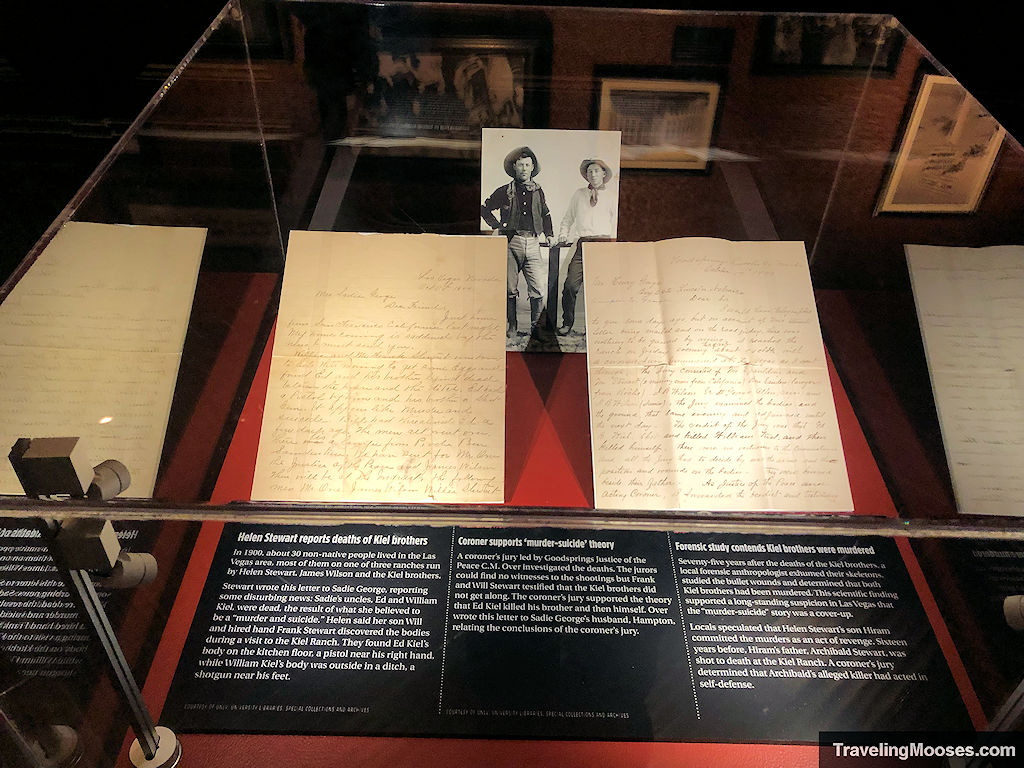 Is the Mob Museum worth it?
Rating: 4.5 Mooses

What we liked:
The exhibits were extremely detailed and there were far more of them than we expected (three floors to explore plus the speakeasy).
The museum doesn't hold back. There are graphic, violent, and gruesome images, movies and interactive displays. While at times it was a little much, we appreciated that history was told and shown as it was, and not dialed back.
What we didn't like:
It wasn't overly crowded on the day we went, but some of the popular exhibits were packed. Some of this is due to the lay-out of the museum and how easy it is to block someone else's view while you're reading the exhibits.
The admission price for the museum, especially if you do any of the add-ons is quite high. Luckily, we were able to purchase two of the three tickets with a local's discount, but we still felt the price was quite high for the experience.
Verdict: All of us enjoyed our visit to the Mob Museum and we definitely felt it was worth it.
More Information for your trip to Las Vegas: