The Arizona-Sonora Desert Museum is located in Tucson, Arizona and features a variety of wildlife, experiences and multiple exhibits for visitors to enjoy.
Arizona-Sonora Desert Museum Information
Description
Experience beautiful gardens, desert grasslands, birds, reptiles, mountain lions, stingrays and much more.
Location
2021 North Kinney Road, Tucson, AZ 85743
Hours of Operation
Typically:
October – May: 8:30 a.m. – 5:00 p.m.
June – September: 7:30 a.m. – 2:00 p.m.
Admission
$24.95 for adults (pricing subject to change).
Discounts may be available and seasonal pricing sometimes applies.
Check current conditions
Desert Musuem
What to bring?
Reusable water bottle, sunscreen, hat, sunglasses, comfy shoes and your camera!
Note: We are not affiliated with this company and purchased our own admission tickets. Our thoughts and views are our own.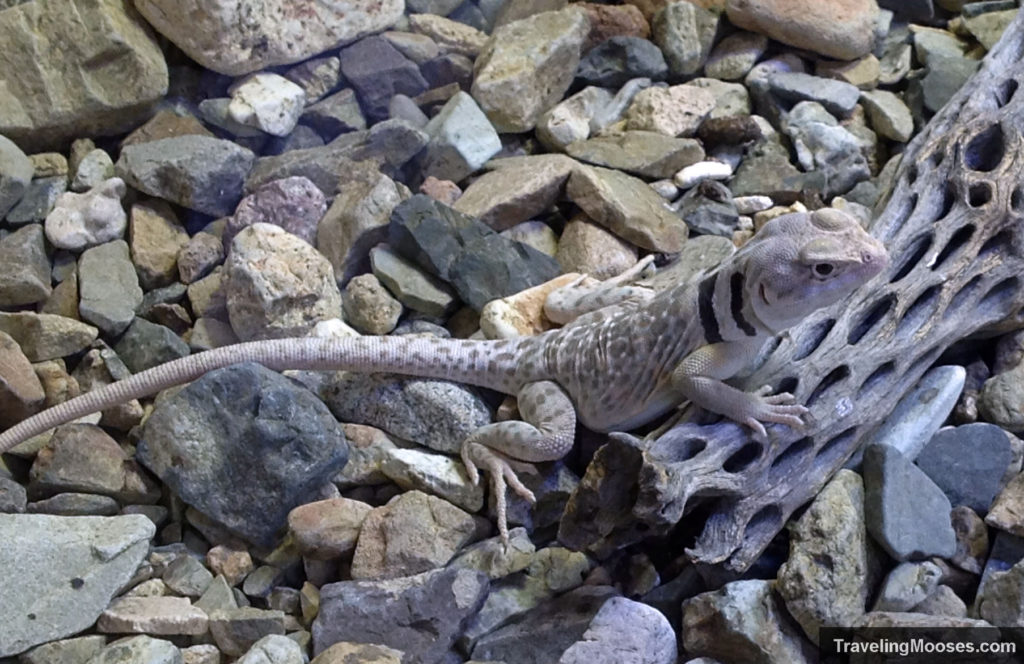 Our experience at the Arizona-Sonora Desert Museum
We were excited to check out the Arizona-Sonora Desert Museum despite our mixed feelings on zoos. We read a lot reviews before we went on how committed the museum was to caring for their animals and we were not disappointed.
On the day we visited, we felt the animals were well cared for and generally content in their habitats. We'd always prefer animals live in the wild, but understand the need for conservation and the important work that organizations like the Arizona Sonora museum provide.
Related: Watch the video of our experience at the museum.
Arrival & check-in
Reservations are strongly encouraged and easy to book directly from their website. Note they are currently only accepting credit cards (no cash payments), due to Covid-19.
The day we went there was an average amount of guests on the grounds and we were able to quickly gain access to the park.
Insider Tip: Make sure you download a map of the grounds as it's a large place and you'll want to map out your visit!
The exhibits
We started off our journey in the Warden Aquarium where we discovered seahorses, colorful fish, and trout! The seahorses were my favorite!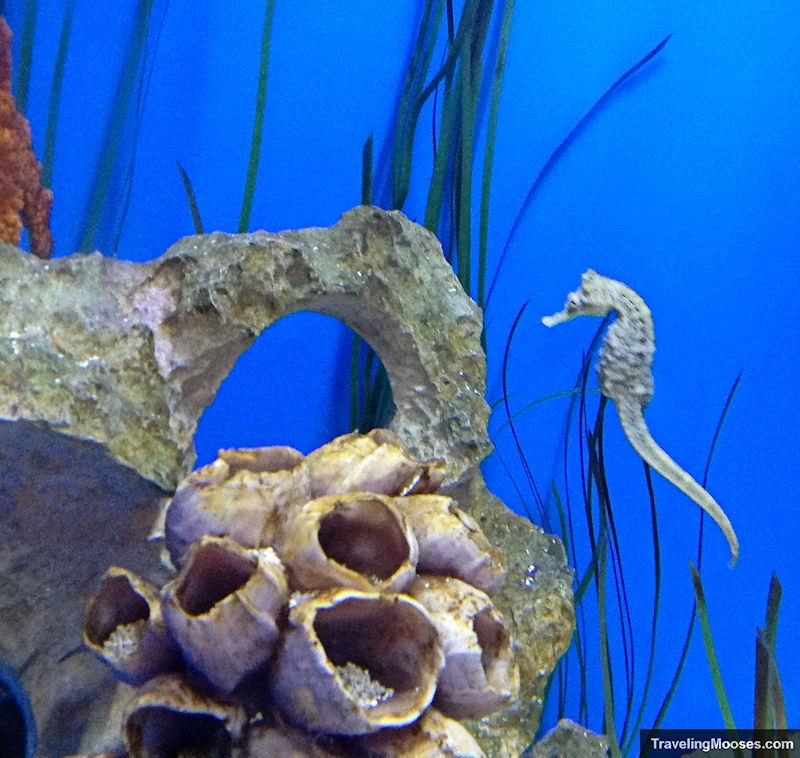 Next, we checked out the reptile and amphibian hall. I'm not a big snake fan, but they were pretty cool to check out. We also got to see tarantulas, scorpions, lizards and a cute desert toad.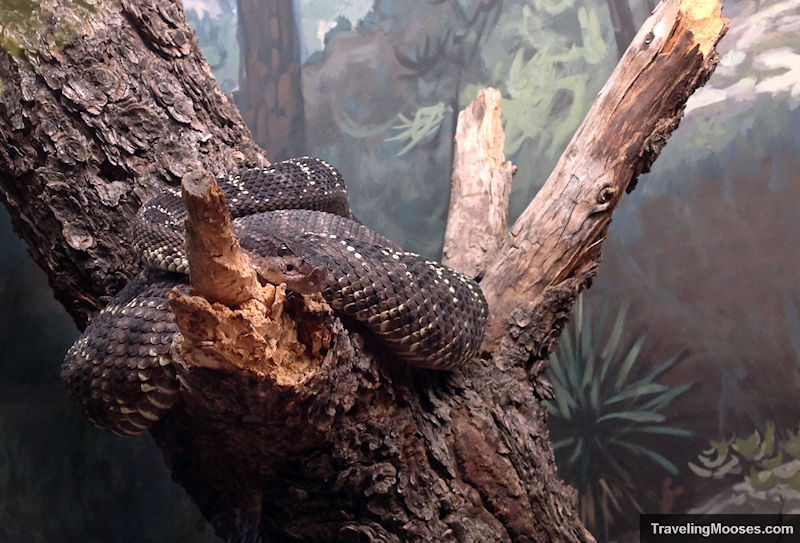 If you go during the heat of the summer, the indoor reptile hall will be a nice respite from the heat.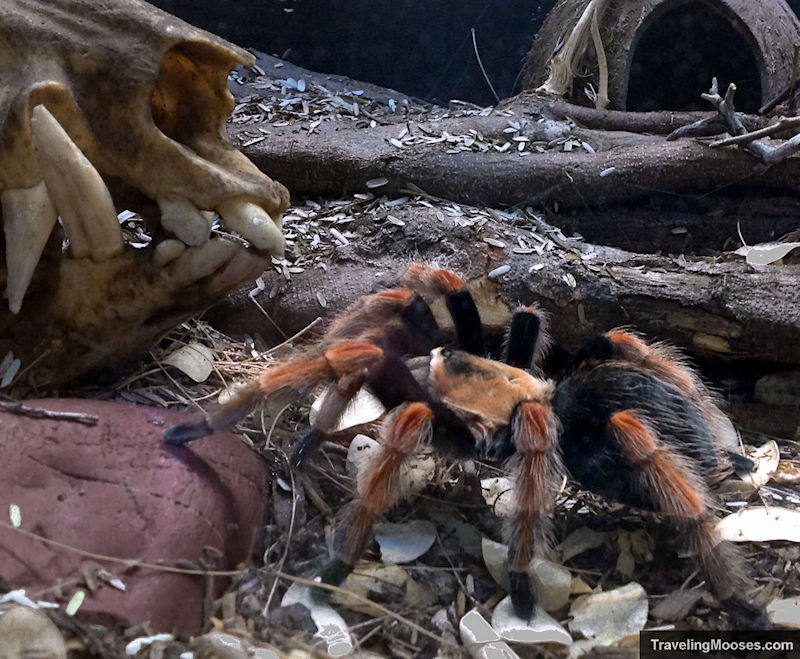 After viewing the reptiles, we decided to head over to the mountain woodland areas where we were greeted with a mountain lion, Mexican gray wolves and even an Ocelot! The Ocelot was tough to get a good photo of the day we were there, but it looked like the photo below.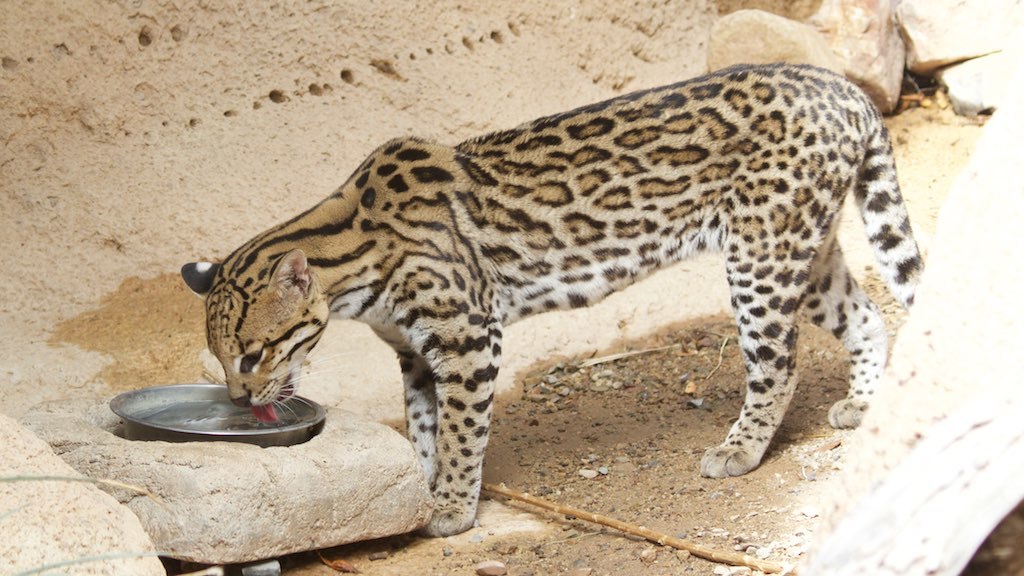 Unfortunately, the black bear was feeling quite shy during our visit and we didn't get to see him. A great reason to go back!
It was getting time to view the upcoming raptor free-flight show, so we made our way over to the viewing area with many other visitors in the park. This was by far our favorite portion of the experience at the desert museum. An experienced guide led the birds through a series of impressive flights around a pleased crowd. The birds soared above us in close proximity and would land on nearby trees/cactus bushes.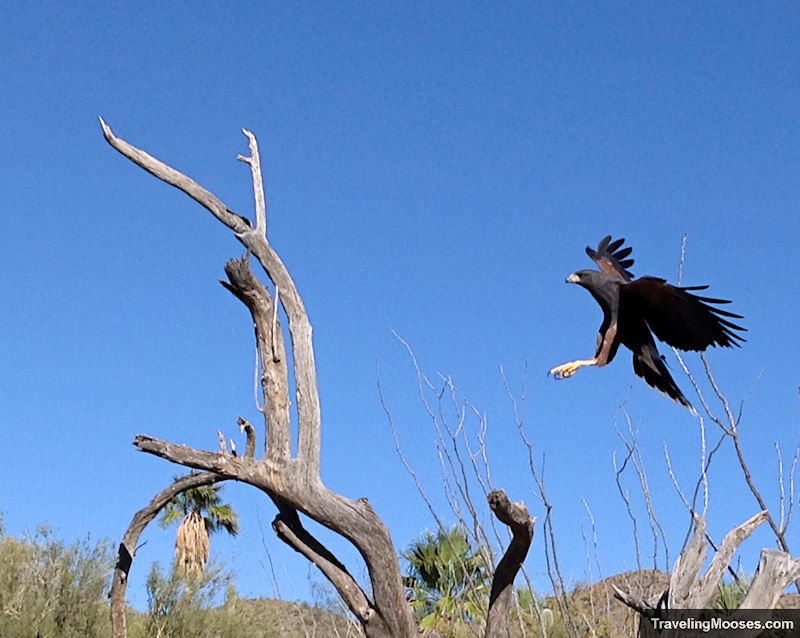 They also brought out a cute white owl that put on an excellent show as he chirped and flew around the visitors.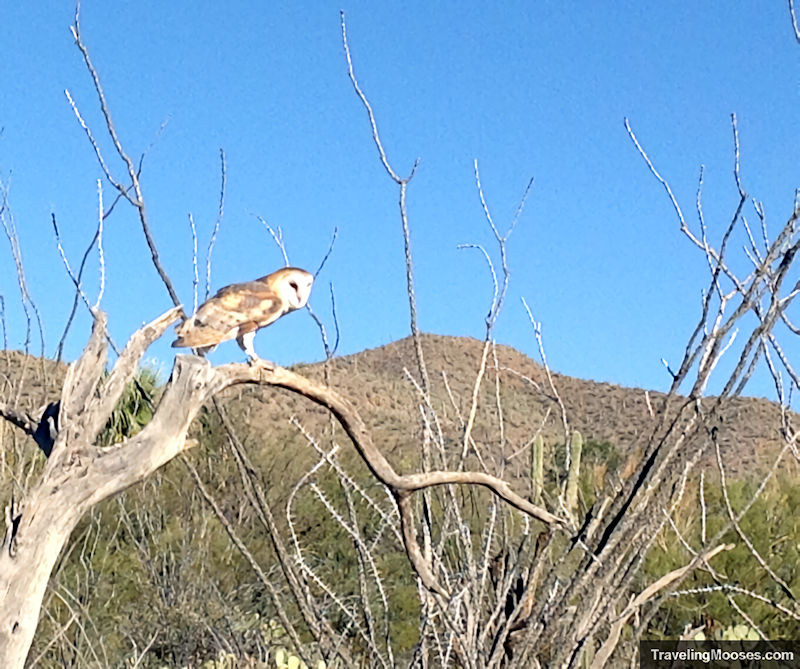 Unfortunately, the stingray exhibit was closed. So after the raptor show, we decided to check out the hummingbird aviary on the other side of the park.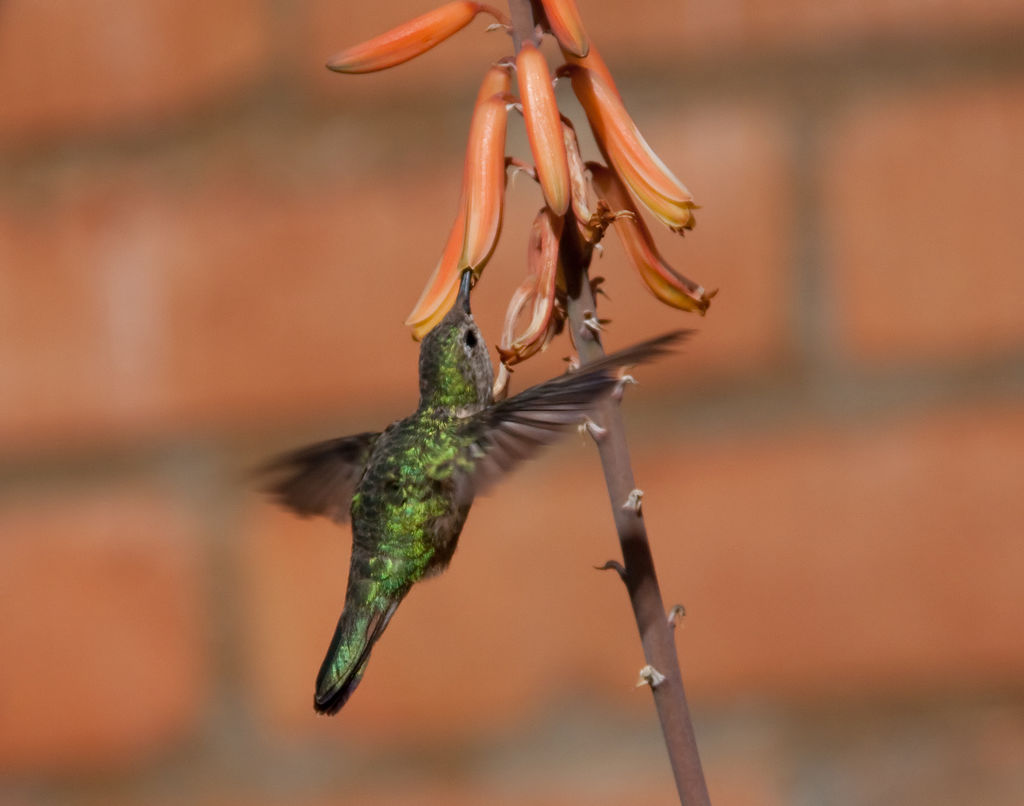 I found the hummingbirds to be quite challenging to get a good photo of, but if you have the right gear, you can really get a nice shot.
A few tips I learned after we went that might help you if you go and try to photograph them:
Use a fast shutter speed
Use auto focus
Use a wider aperture
Underexpose the shot (if you're shooting in RAW)
Take lots of shots and be patient!
Is the Arizona-Sonora Desert Museum worth it?
Rating: 5.0 Mooses


What we liked

The variety of exhibits including animals and interpretative history
The wonderful staff and care that was evident throughout the grounds
The raptor free-flight show was amazing

What we didn't like

We didn't get to see all the animals we wanted, but we understand this happens at all zoos and it's a good excuse to go back!
It wasn't hot the day we were there, but we could see how the summer months would be tough to visit as most everything is outdoors.
So, was it worth it?
Verdict: Yes! We felt the experience was well worth the price of admission! We'd love to go back when we're in town again and would bring our friends/family.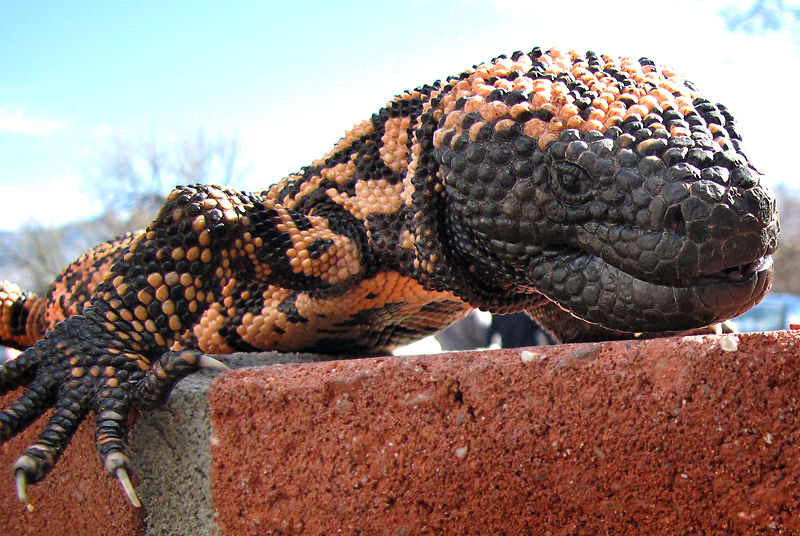 Know before you go
There is plenty of free parking on site.
It gets hot outside during warmer months. Drink plenty of water and take advantage of some of the climate controlled exhibits to beat the heat.
You're allowed to bring an empty water bottle to re-fill at their multiple water stations throughout the park if you don't want to purchase water onsite.
Consider going earlier in the morning when temperatures are lower or during feeding times for certain exhibits to have the best chance of seeing all the animals. Keep in mind the museum prefers to let "animals be animals" and they provide them a place both in public and private at the animals preference. You may not to get to see everything you want on the first visit.
The museum boasts several gift shops and restaurants in addition to the numerous exhibits and attractions onsite.
The museum is primarily a walking experience, so be sure to dress according to the weather and wear comfy shoes
When we visited, there was sunblock in the restrooms.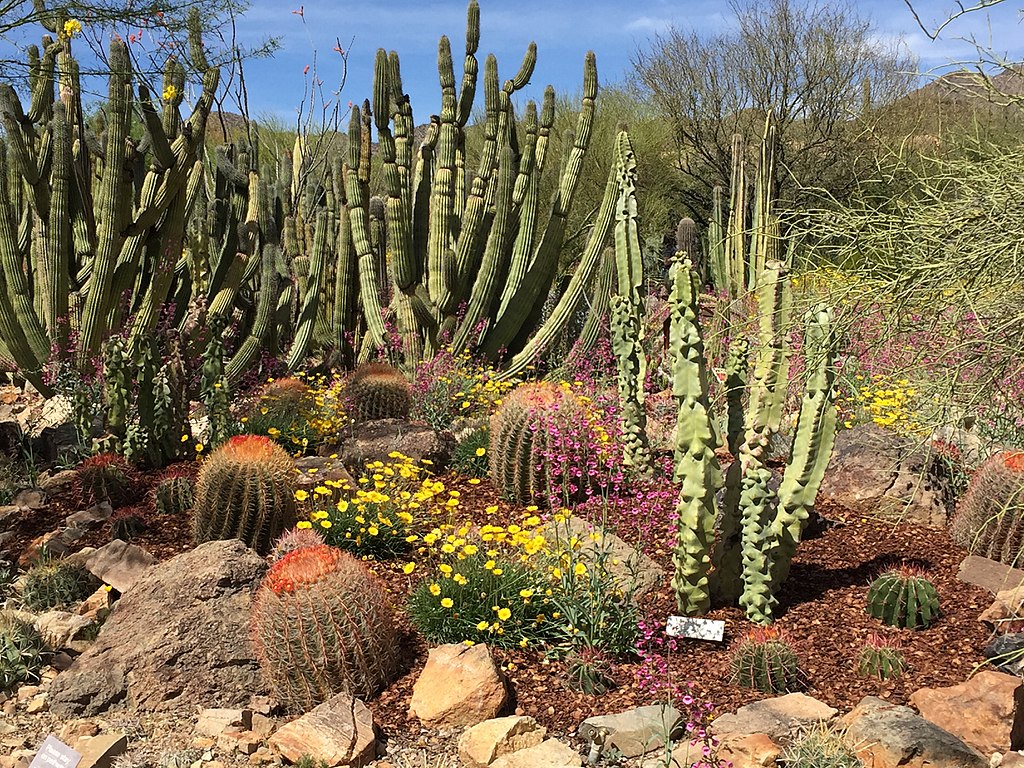 List of main attractions at Arizona-Sonoran Desert Museum
Mountain Woodland exhibits featuring a mountain lion, mule deer, gray wolves and a black bear!
Desert loop trail – meander through the park and experience coyotes, javelinas, lizards and more.
Hummingbird aviary – visit the lush aviary teeming with hummingbirds and beautiful desert flowers.
Birds of the Sonoran Desert – watch the action packed raptor free-flight aviary bird show where large birds of prey safely dive and swoop around the crowds.
Riparian corridor – where a river of beavers, otters, fishes and other aquatic invertebrates frolic.
Reptile, amphibian & invertebrate hall – explore snakes, lizards, frogs and more in a climate controlled gallery.
Stingray Touch – see a stingray up close and personal where you can feed and touch them during certain times (extra fee applies).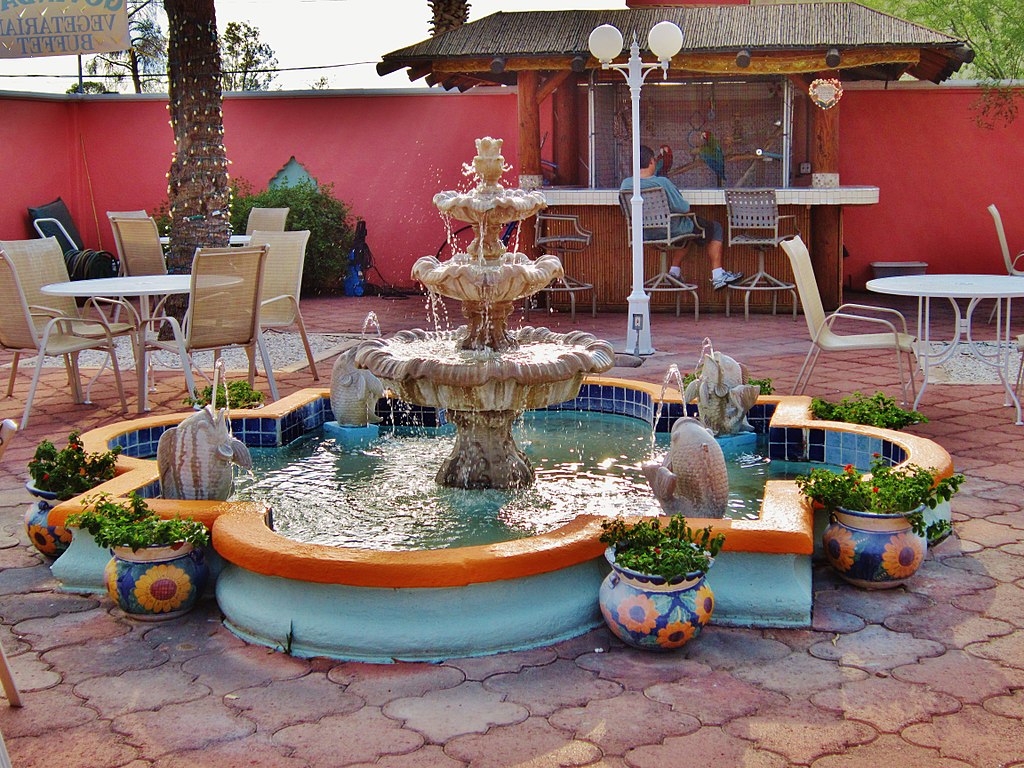 You might also like